Availability
Jan

Available
Feb

Available
Mar

Available
Apr

Available
May

Available
Jun

Available
Jul

Available
Aug

Available
Sep

Available
Oct

Available
Nov

Available
Dec

Available
Storage advice
Transport and storage: Transport pomegranates under the same conditions as they should be stored: refrigerated, at a temperature between 6 and 8˚C.
Shop: The regular fresh produce shelf is the perfect spot for pomegranates.
Variety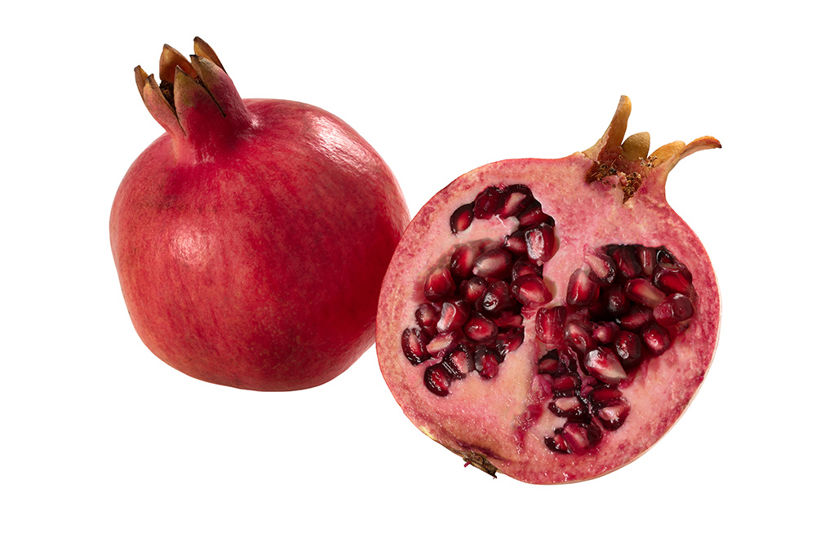 Wonderful
Wonderful is the most sought-after pomegranate variety: sweet in taste and red inside and out. This variety is also the most stable in quality, colour and taste. Its shelf life is remarkably good.
Our pomegranates are grown in:
Growing and harvesting
It takes 7 to 8 years before pomegranate shrubs are ready for harvesting. The shrubs continue to bear fruit for 25 years. The pomegranate fruit indicates when it is time to be removed from the tree: the husk changes colour. The grower also checks the Brix level and acidity to make sure.

Once harvested, the pomegranates go to the packing station to be rinsed, dried, sorted for size and weight and packed. The entire process is strictly monitored to ensure that only the finest and tastiest pomegranates make it to the shops under Nature's Pride's EAT ME label. The peeled seeds of the pomegranate can also be ordered.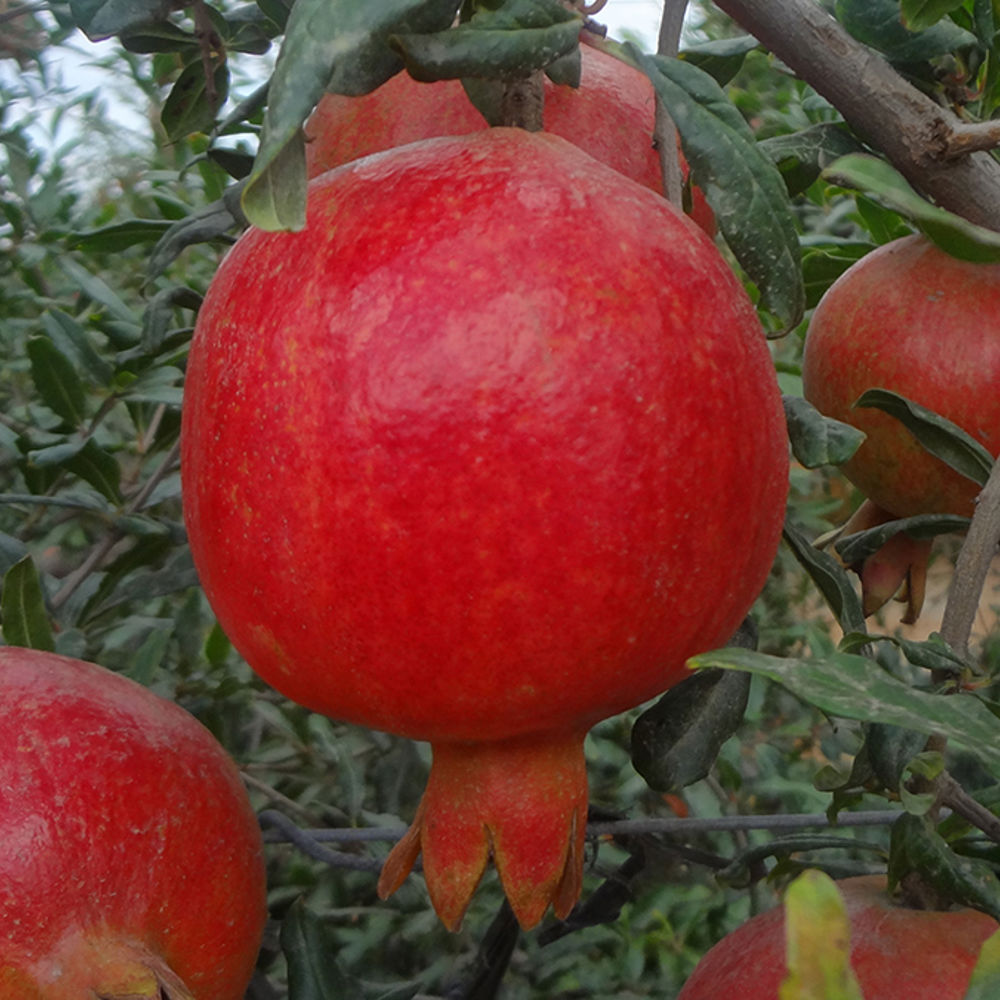 Packaging options
Packed per 2 pieces, per package of 10 x 2 pieces
Loose per 3.5 kg package
The peeled seeds of the pomegranate can also be ordered in a variety of packaging options.
They make for a beautiful display in your cold store: pomegranates in EAT ME packaging. Of course, using your private label is also possible.
Recipes & preparation tips
After cutting open the pomegranate, the edible seeds can be carefully removed from the membrane. There is no shortage of creative recipes with pomegranate: from a salad with pomegranate, mango and arugula to hasselback sweet potatoes. The sweet and sour taste also comes into its own in juices. The cheerful red seeds work well as a garnish in desserts and cakes.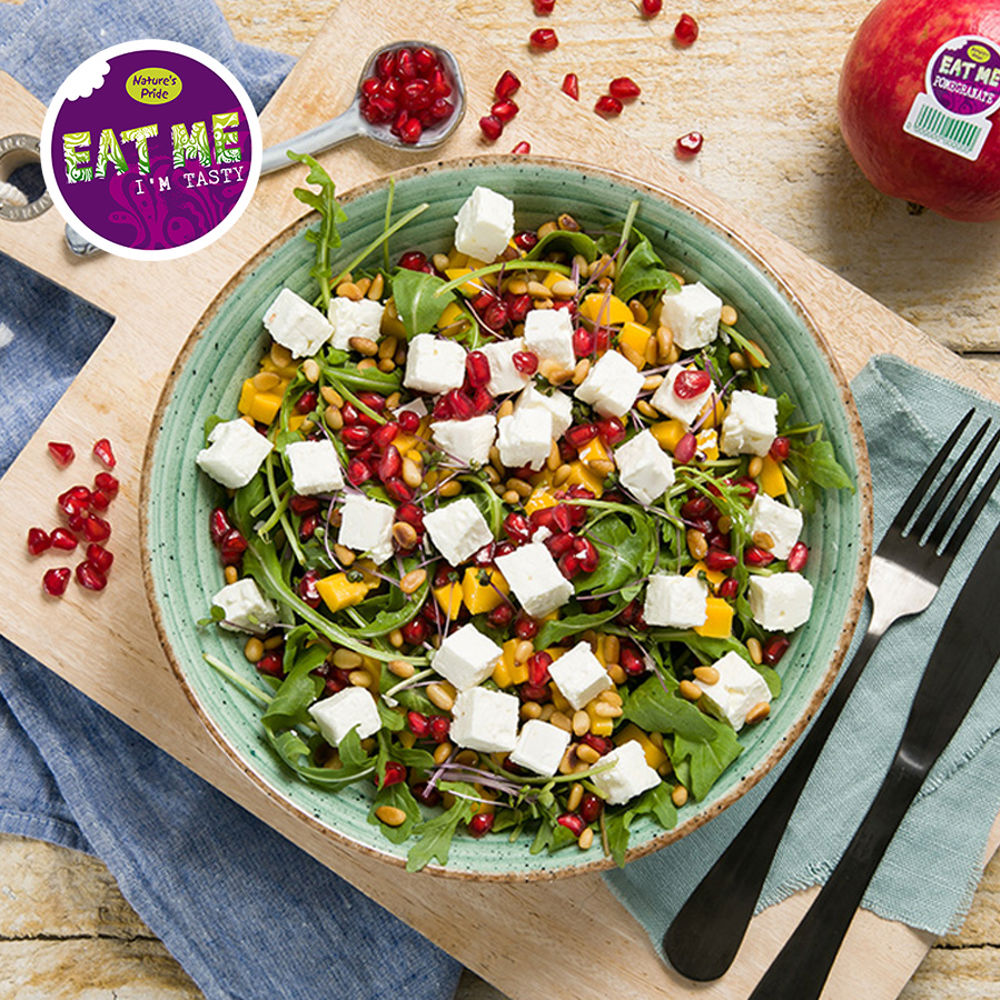 Get in
touch
Select what applies...