Availability
Jan

Available
Feb

Available
Mar

Available
Apr

Available
May

Available
Jun

Available
Jul

Available
Aug

Available
Sep

Available
Oct

Available
Nov

Available
Dec

Available
Storage advice
Transport and storage: Cactus figs like low temperatures. Maintain a temperature of 8 to 10˚C during transport and storage.
Shop: Cactus figs can be kept in the cold store at a temperature between 8 and 15˚C.
Our cactus figs are grown in:
Growing and harvesting
Cactus plants can bear fruit for up to 15 to 20 years. After planting, it takes 2 years before the first cactus figs can be harvested from the plant. Cactus plants have a very unusual cycle. Growers harvest for 3 months, then the plant rests for six months before the next 6-month harvest period.

When the fig changes colour, the grower knows it is time to harvest. Not every variety changes colour in the same way. Dark green to light green occurs in nature, but light-green prickly pears can also turn orange-yellow or even orange-red.

Workers use scissors to harvest the figs, one at a time. In the packing station, the fruits are brushed clean. Like the plant itself, the cactus fig also has spines. Brushing is an effective way to remove the spines from the figs. The process continues with sorting, checking for quality and preparing for transport to Nature's Pride.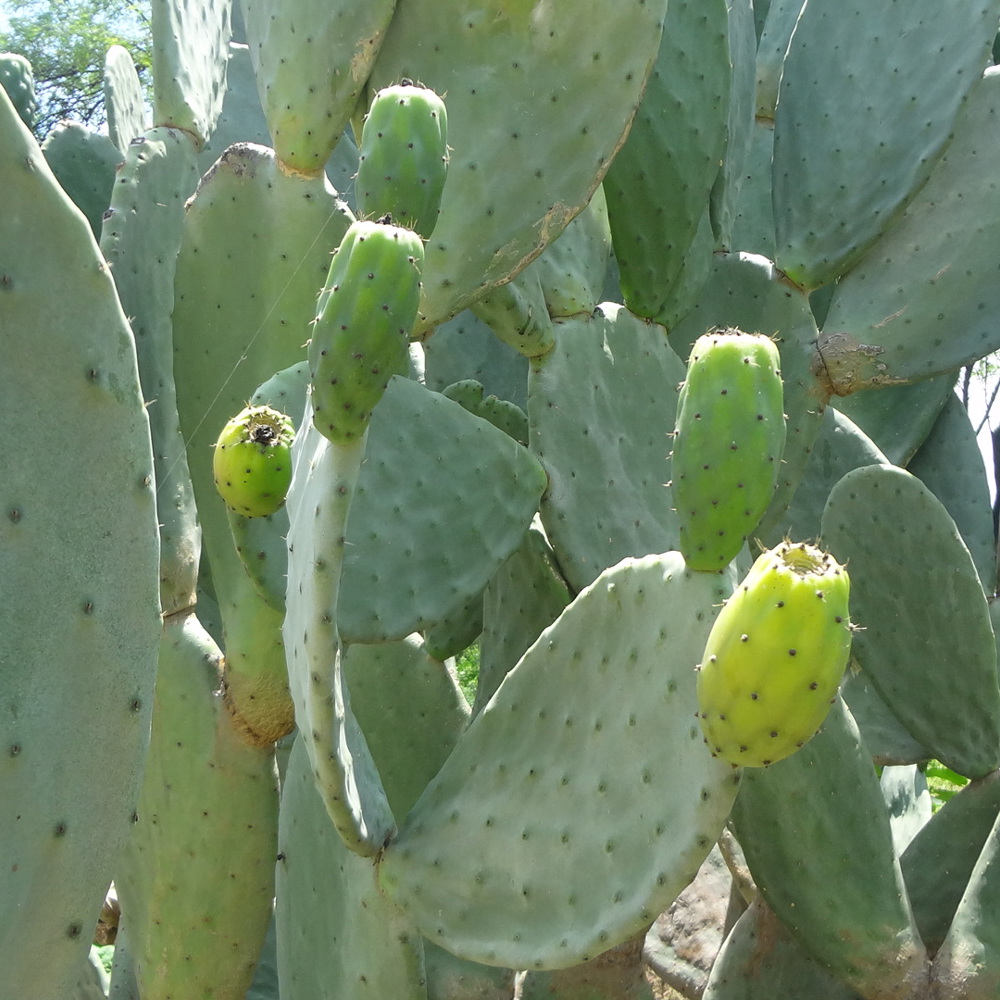 Packaging options
Loose per package of 2 kg
Plastic tray flowpack 500 grams
The figs are available with the well-known EAT ME look or with a private label.
Recipes & preparation tips
Cactus figs are easy to prepare by cutting the fruit in half lengthwise. With a small cut between the skin and the flesh, the skin is easily removed. The flesh is a delicacy, for example in a surprising combination with goat's cheese or cod. Exotic cactus figs also work well in compotes and desserts.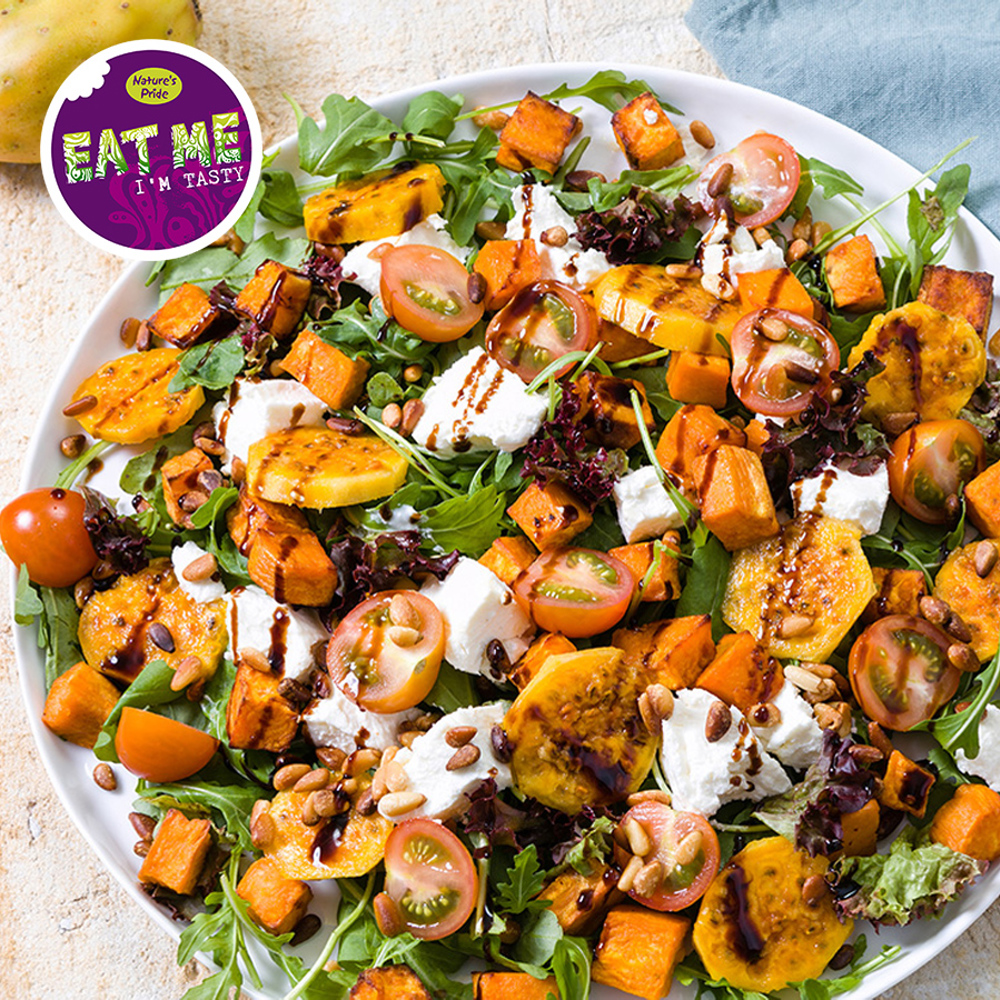 Get in
touch
Select what applies...