Availability
Jan

Available
Feb

Available
Mar

Available
Apr

Available
May

Available
Jun

Available
Jul

Available
Aug

Available
Sep

Available
Oct

Available
Nov

Available
Dec

Available
Storage advice
Transport and storage: Durians require conditioned transport and storage, at a temperature of 10˚C.
Shop: Durians can be presented on the regular fresh produce shelf.
Our durians are grown in:
Packaging options
Loose per package of 3,5 kg (1 piece per package)
Nature's Pride supplies durians both in EAT ME packaging and with your private label. Please ask our staff.
Recipes & preparation tips
Preparing a durian requires some skill, because you will need a sharp knife to cut through the sturdy rind. After removing the seed from each section, the fruit is ready for use. The flavour comes into its own in desserts like ice cream or sorbet. Durians are also a sauce ingredient with a difference, for example, to accompany a spicy meat dish. And to stay in a tropical atmospheres: durian with sticky rice and coconut is a creative and daring combination.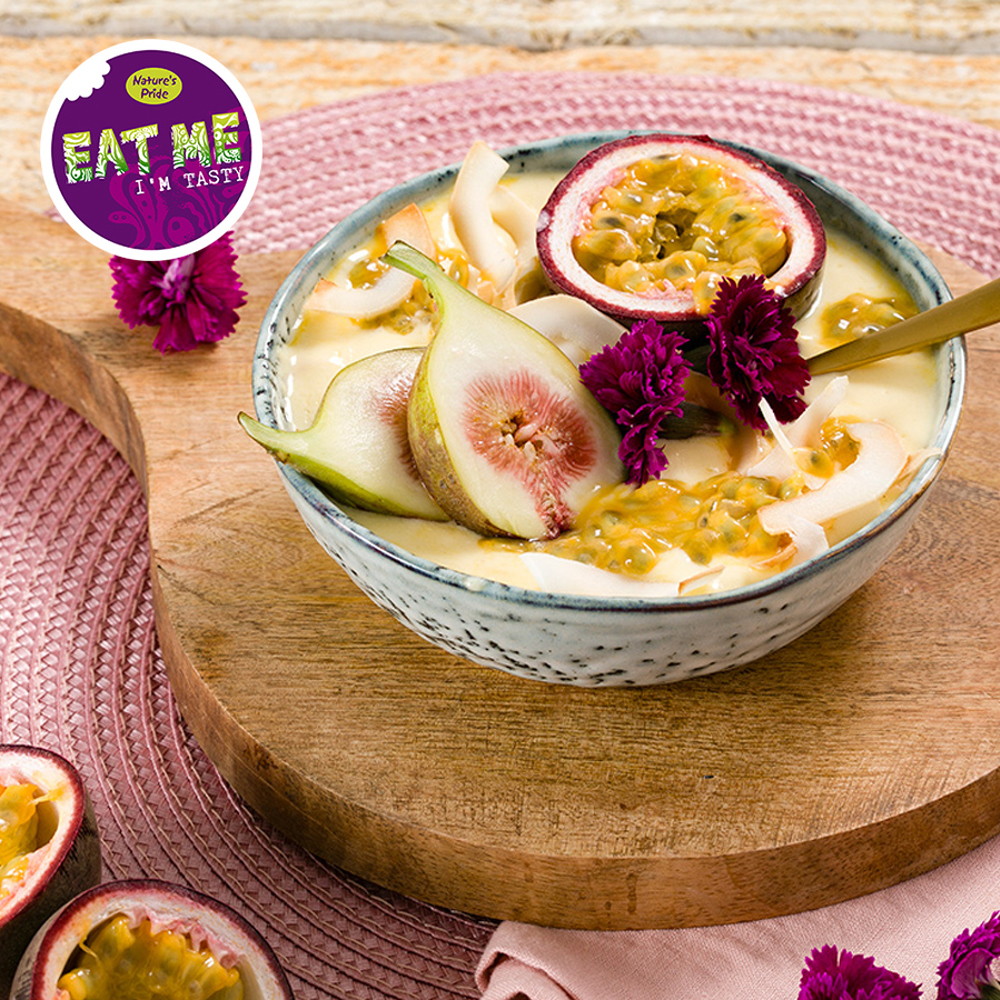 Get in
touch
Select what applies...