Availability
Jan

Not available
Feb

Available
Mar

Available
Apr

Not available
May

Not available
Jun

Not available
Jul

Not available
Aug

Available
Sep

Available
Oct

Not available
Nov

Not available
Dec

Not available
Storage advice
Transport and storage: Kiwiberries should be chilled to keep them in optimal condition: choose a temperature between 2 and 8˚C.
Shop: Present kiwi berries in the refrigerator.
Our kiwi berries are grown in:
Growing and harvesting
Kiwi berries grow on outdoor climbing vines. It takes the plants 3 years to produce fruit for the first time. Growers can harvest kiwi berries once a year. The fruits first ripen on the vine, but it takes 2 or 3 days from harvesting before the sugar content is as it should be and the kiwi berries taste pleasantly sweet. The plants will continue to bear fruit until they are 10 to 11 years old. All a grower has to do is prune the vines after each round of harvesting.
After harvesting, the quality selection process starts and the berries are sorted. Packers at the production sites then package the kiwi berries in consumer packaging, followed by transportation to Nature's Pride.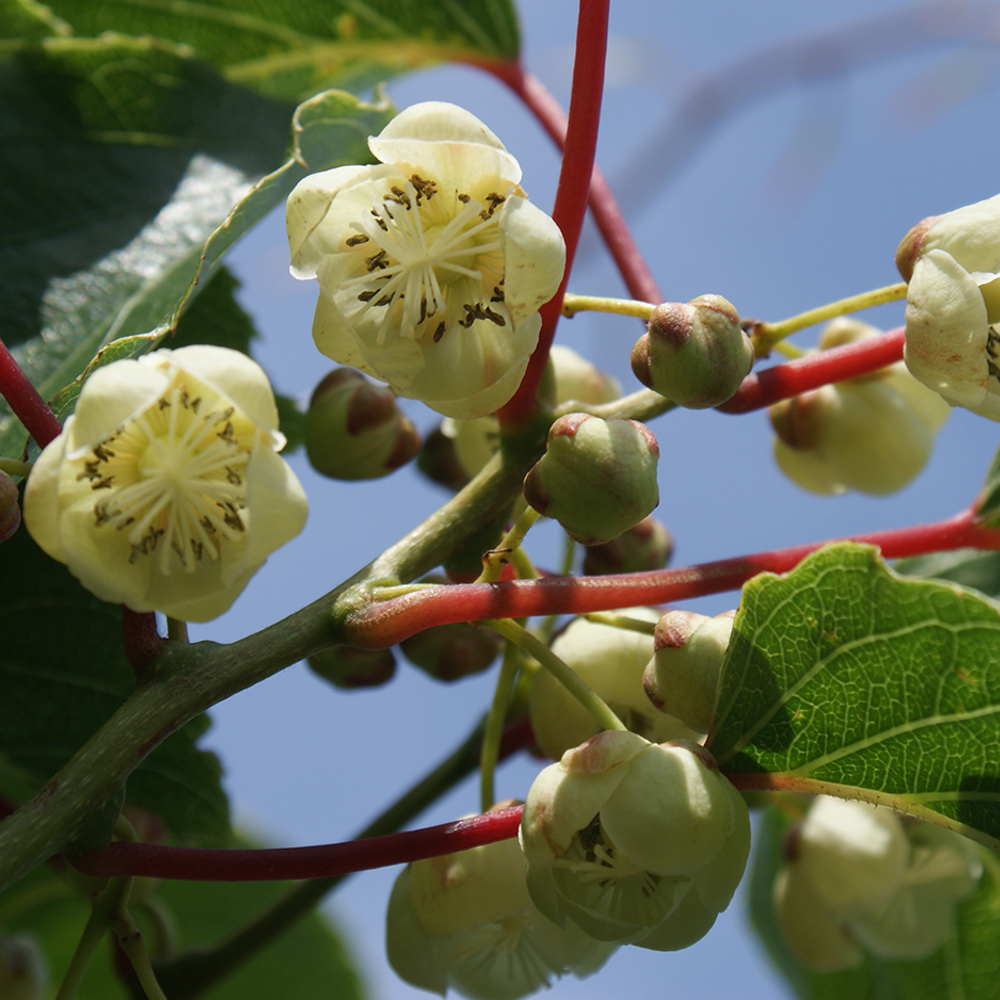 Packaging options
Punnets with lid 125 grams (12 per package)
Kiwi berries are available in EAT ME packaging or under your private label.
Recipes & preparation tips
Kiwi berries are a healthy - and delicious - snack. Consumers can also use them in many ways in desserts and fruit salads, such as a kiwi berry burrata salad. Kiwi berries can also add an exotic note to a parma ham sandwich, as shown on the EAT ME website.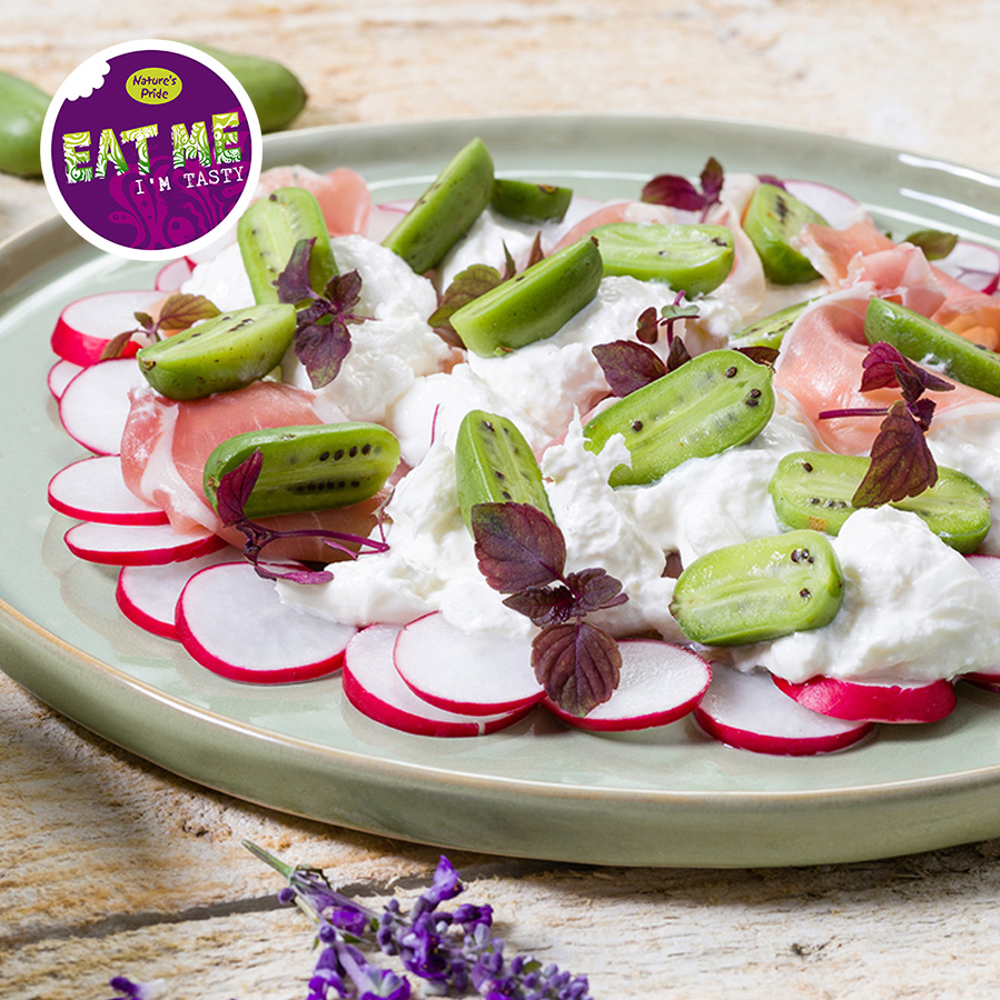 Get in
touch
Select what applies...