Availability
Jan

Available
Feb

Available
Mar

Available
Apr

Available
May

Available
Jun

Available
Jul

Available
Aug

Available
Sep

Available
Oct

Available
Nov

Available
Dec

Available
Storage advice
Transport and storage: Sharon fruit should be stored at low temperatures. 2˚C is ideal for transport and storage.
Shop: Sharonfruit stays fresh on the regular fresh produce shelf for a long time.
Our Sharonfruit is grown in:
Growing and harvesting
The trees on which Sharonfruit grows are among the oldest crops grown by humans. In nature, the trees can reach a height of up to 20 metres. In the months of October and November, small white flowers appear between the large green leaves. They grow into fruits that slowly start to colour.
Sharonfruit do not ripen on the tree all at once. That is why harvesting is done in 3 rounds, starting with the fruits with the deepest orange colour. Once all the fruits have been removed from the tree, the leaves turn orange-red and fall off.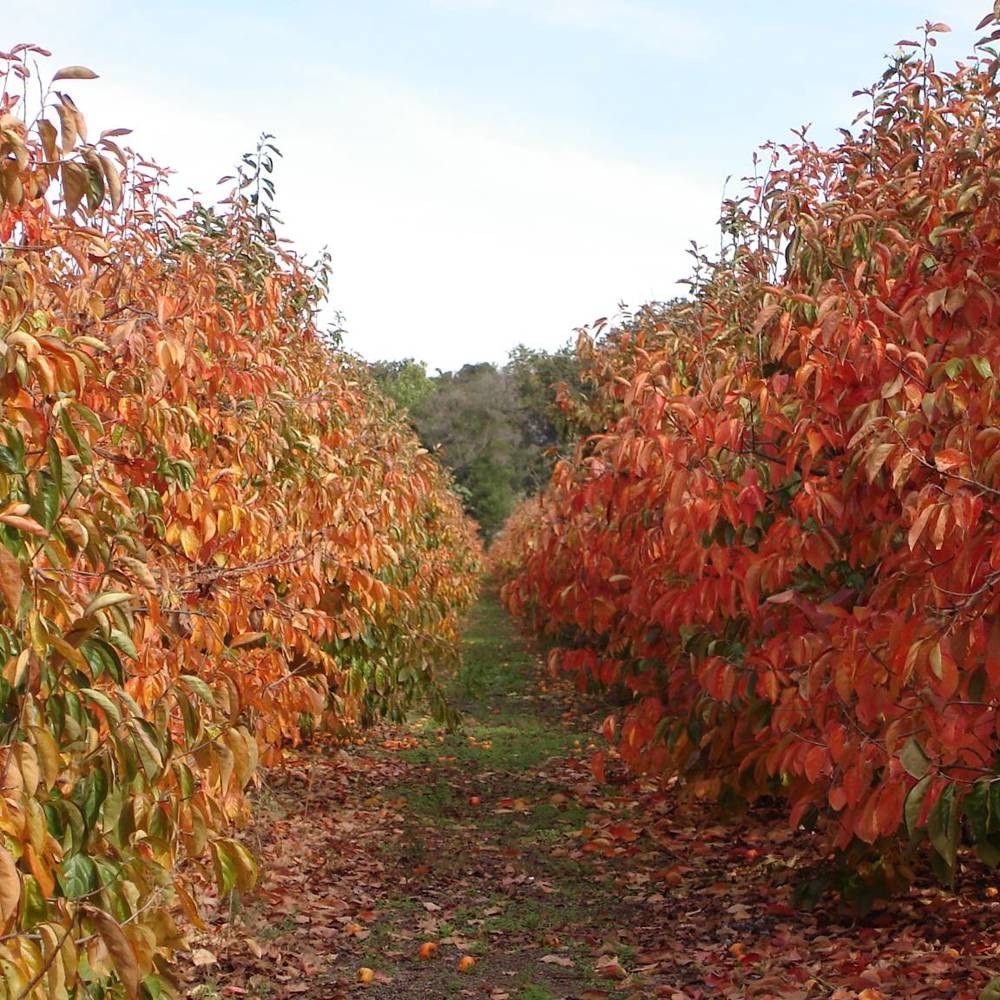 Packaging options
Loose in 2.2 kg boxes, sizes varying from 12 to 20 grams
The EAT ME label clearly communicates quality to your consumer. Or would you prefer a private label?
Recipes & preparation tips
Sharonfruit is an easy-to-eat exotic fruit: whole, including the skin (it contains no seeds). It doesn't matter if it is hard or soft,although the flavour becomes sweeter as the fruit ripens. A rinse is all that is required. Sharonfruit is therefore a real snacking exotic. It is also suitable for sorbet. The fruit can also be marinated and is surprisingly delicious in couscous.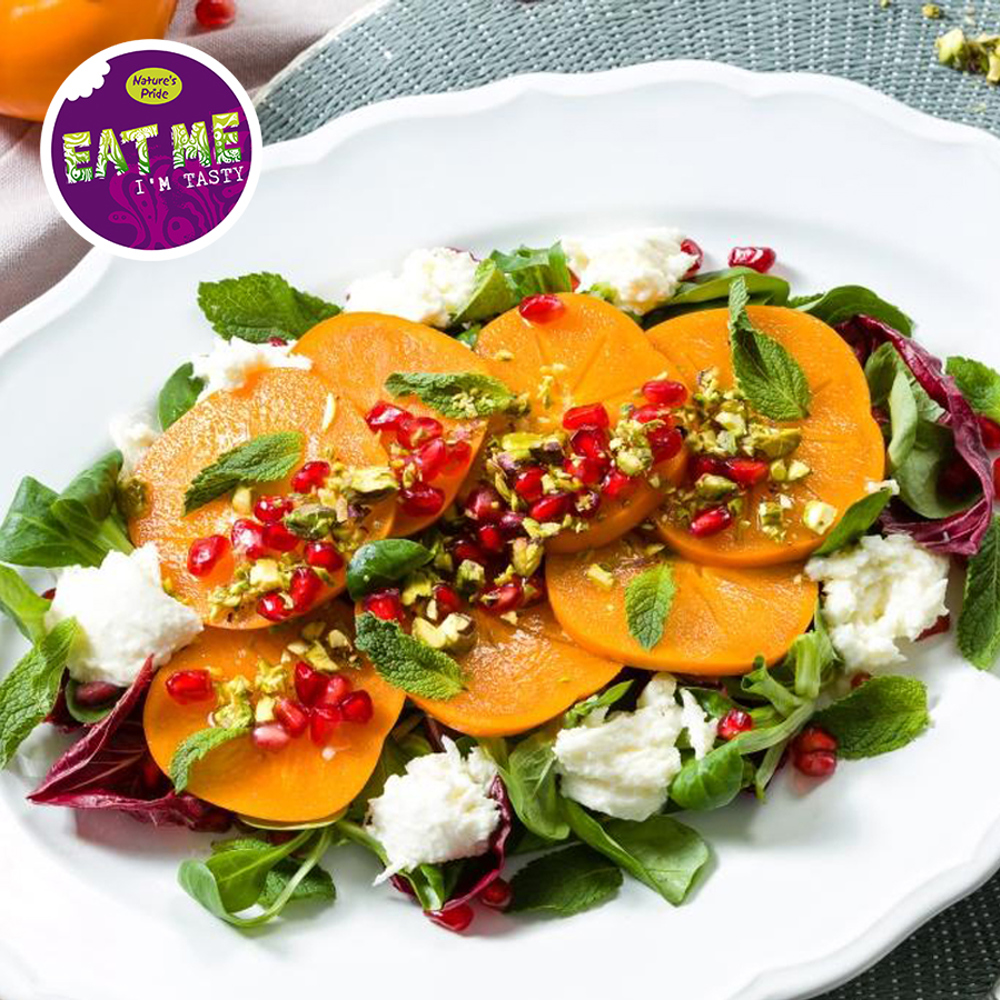 Get in
touch
Select what applies...