Availability
Jan

Available
Feb

Available
Mar

Available
Apr

Available
May

Available
Jun

Available
Jul

Available
Aug

Available
Sep

Available
Oct

Available
Nov

Available
Dec

Available
Storage advice
Transport and storage: Lotus root has the longest shelf life when refrigerated. Nature's Pride recommends a temperature between 2 and 4˚C when transporting and storing the root.
Wholesale: Extend shelf life with a place in the refrigerator.
Our lotus roots are grown in:
Packaging options
Loose per package of 2 kg
With the EAT ME label on the packaging you communicate quality and freshness. We are of course also open to your wishes regarding a private label.
Recipes & preparation tips
To prepare lotus root, slicing is recommended. In this way, the distinctive air ducts remain visible, for example when the root is used in a soup or a stew. It is also a popular addition to stir-fries. The skin is easily removed with a vegetable peeler. Lotus root is delicious in hot and cold dishes alike.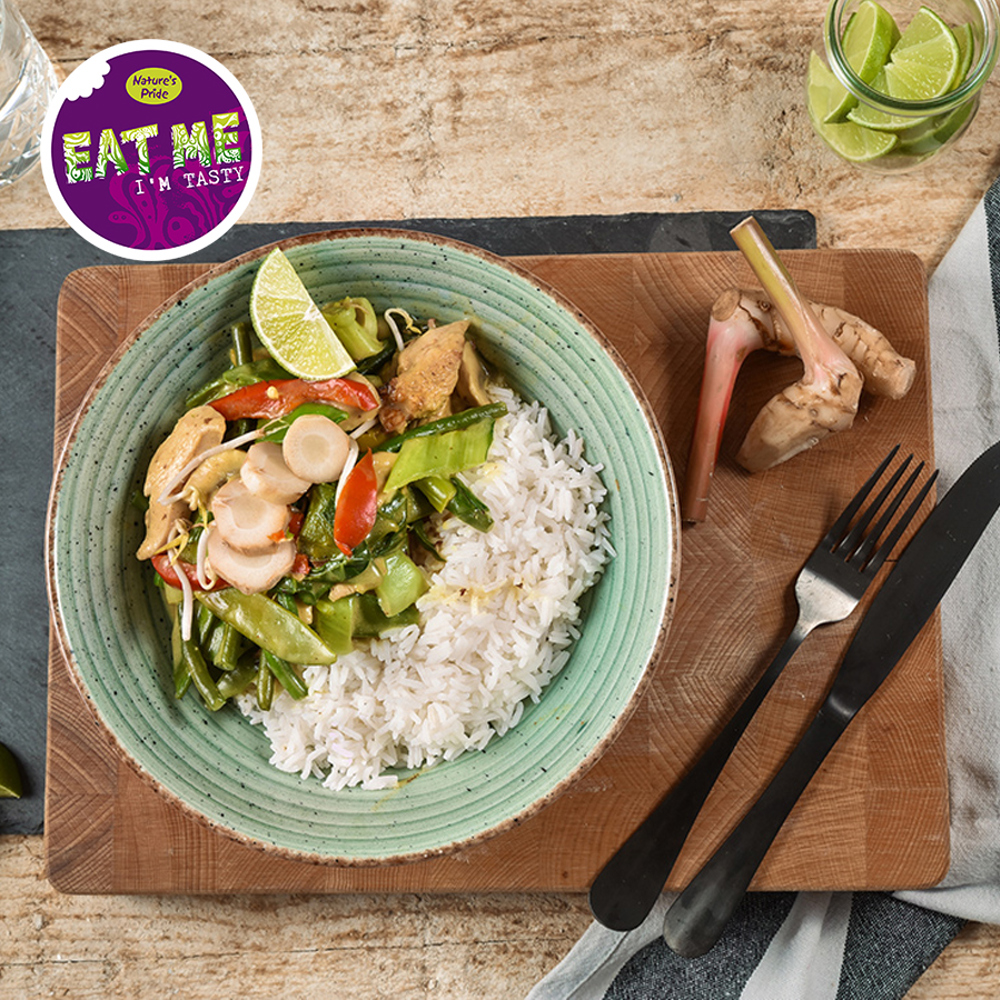 Get in
touch
Select what applies...