Availability
Jan

Available
Feb

Available
Mar

Available
Apr

Available
May

Available
Jun

Available
Jul

Available
Aug

Available
Sep

Available
Oct

Available
Nov

Available
Dec

Available
Storage advice
Transport and storage: Yams arrive at the shop fresh if the tubers are kept cool. A temperature of 10˚C for transport and storage is excellent.
Shop: Yams retain their quality perfectly if you present them on the regular fresh produce shelf.
Packaging options
Loose per package of 18 or 20 kg
At Nature's Pride, yams are delivered in EAT ME packaging as standard. If you prefer a private label, we are happy to assist.
Recipes & preparation tips
The yam has roughly the same preparation options as the (sweet) potato, such as boiling, sautéing, grilling and deep-frying – yam fries are a playful variation on potato fries. Roasting the vegetables is also a delicious option. Another tip: yams work well in oven dishes. The firm skin requires a sharp knife to remove it.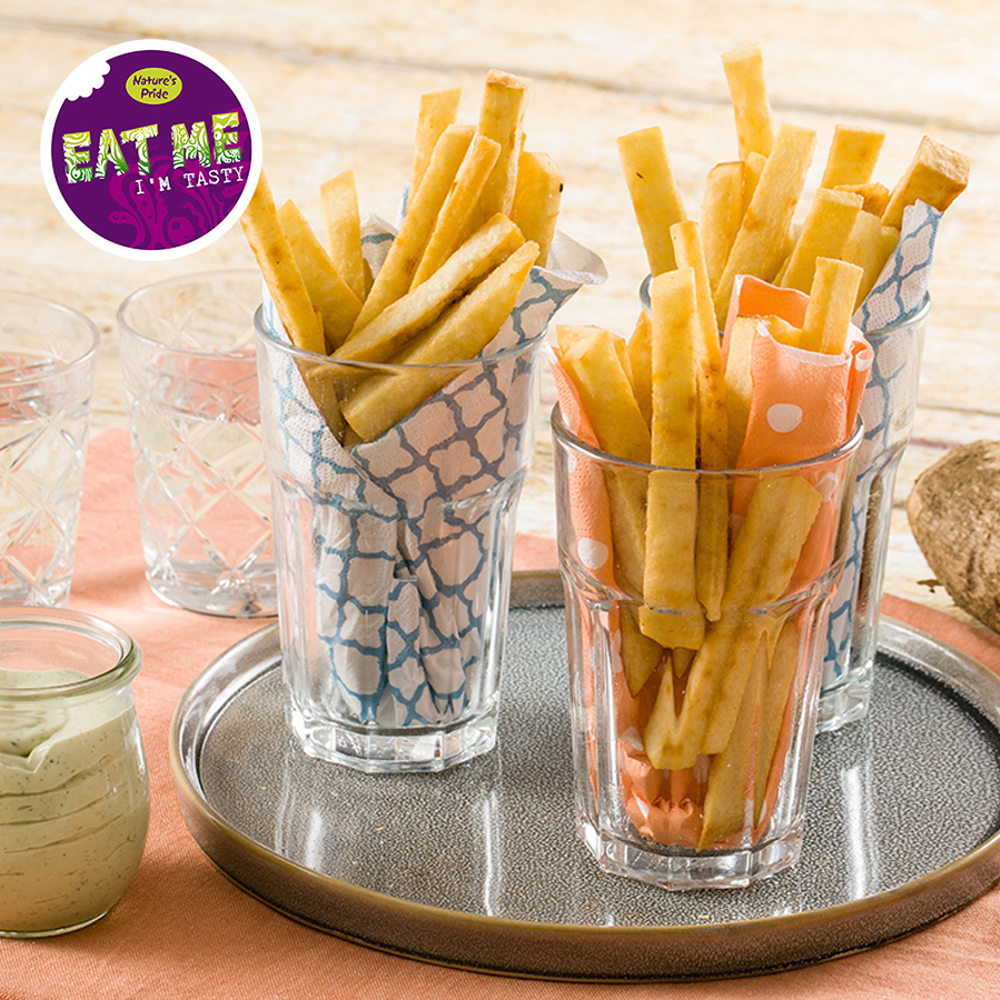 Get in
touch
Select what applies...