Our mango grower in the Dominican Republic helps out too
Following the example in Peru, our mango grower in the Dominican Republic also introduced the program where employees can earn points and redeem them for their chosen benefits. With great enthusiasm, employees participated in the first edition of the program 'I Build on Well-being'.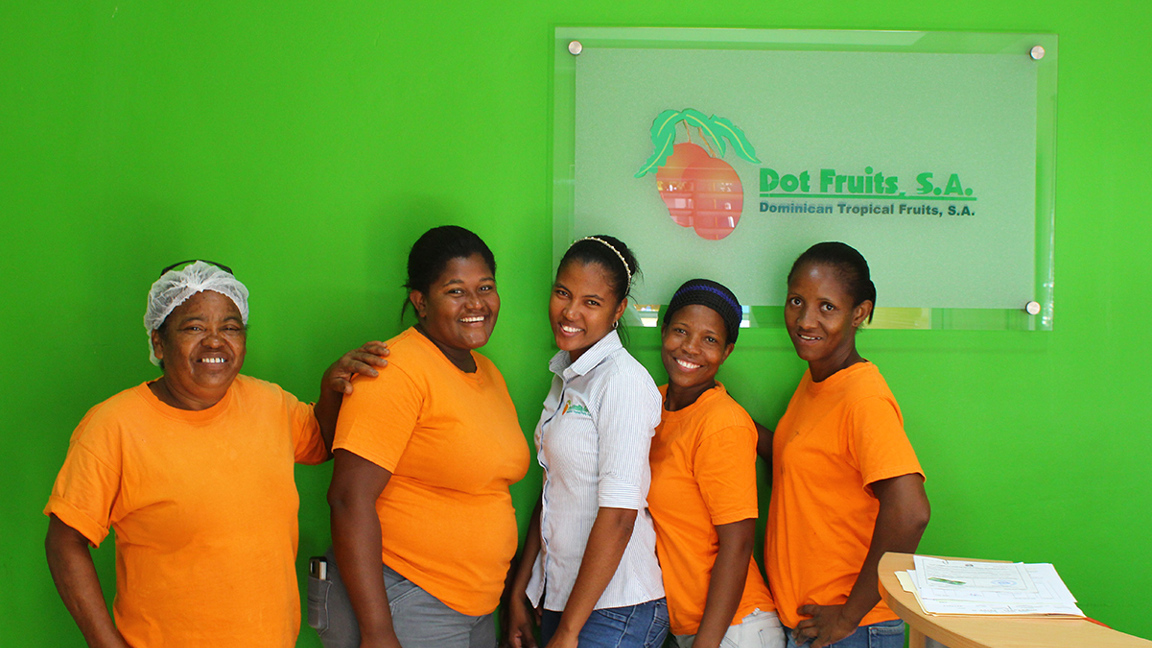 Background & Program
In the 'I build on well-being' program, employees save points if they meet certain business objectives. DOT Fruits wanted to draw extra attention to personal protection, punctuality and hygiene at work, such as the correct use of safety glasses, hair nets and earplugs. The earned points could then be exchanged by employees at community stores for nutritious food, school supplies or building materials.
The program is financed by the extra premium that Nature's Pride pays for every box of mangoes. In addition, just as in Peru, a medical emergency fund has been created that employees and their families can use. During the last mango season, many DOT Fruits employees have improved the walls or roofs of their homes thanks to the point system.

'I build on well-being' is an example of how the entire chain - our customers, Nature's Pride and our grower - work together to improve living conditions in the countries of origin.

Click here to read more about a similar program in Peru
Click here to read more about the results of the program in Peru