Sustainable control
In the Ivory Coast fruit flies are a big problem for mango growers. The fruit flies attack the fruit, causing a large part of the harvest to be lost. Since last year, Nature's Pride and its grower, Ivoire Agreage, have been working together on a sustainable control of the fruit flies and better soil conditions. The aim is to improve quality, which leads to a higher income for farmers and employees of Ivoire Agreage.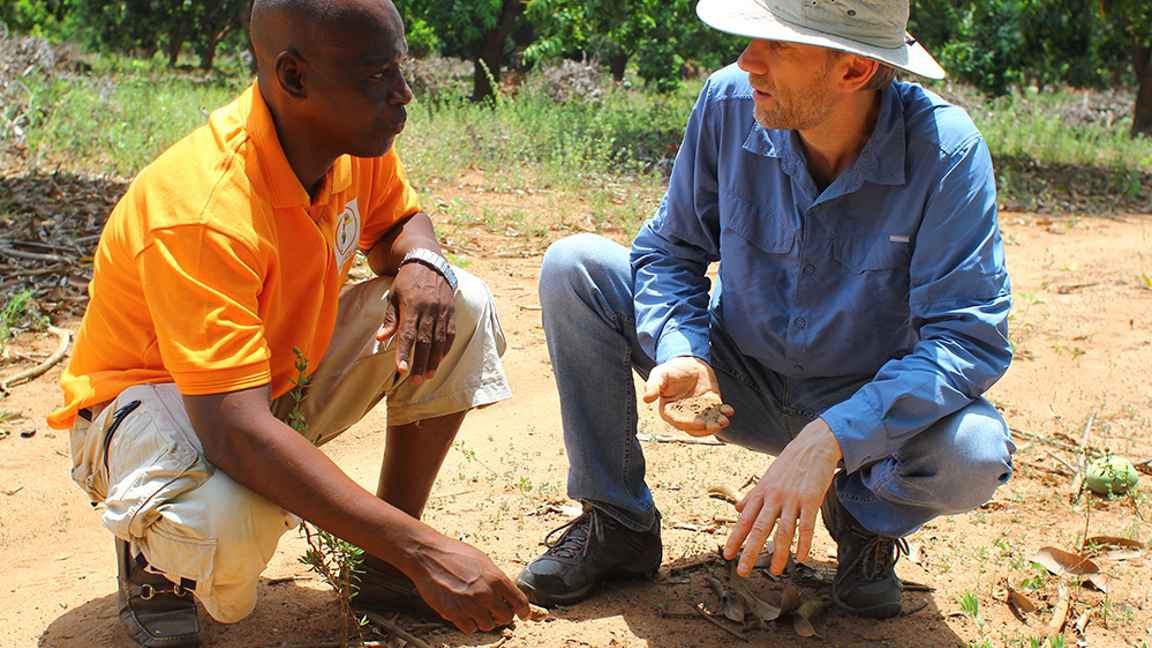 Background
On the one hand, a biological spray from a Dutch company named Koppert is used to repel the fruit flies. On the other hand, with the support of the Ivorian NGO LONO, an expert in biotechnology and composting, compost boxes have been installed at the growers. Previously, growers left rejected, decaying fruit under the mango trees. This attracts fruit flies. Now this rotten fruit, together with other farm waste (eg chicken manure), is composted in a box called KubeKo. The Kubeko works on solar energy.
The compost is used to enrich the soil. The project literally hits two birds with one stone: the flies are repelled and the soil is improved, which benefits the quality. Better fruit means more income for growers and employees.
At the beginning of May, experts from Nature's Pride's Sustainable Business department visited the Ivory Coast. The project will be continued based on soil samples and discussions with growers, Ivoire Agreage and LONO.