Increase in availability
The Peruvian mango season runs from December to May. Our mango grower Dominus has three locations in the north of Peru where mangos are grown. Many of the workers that participate in the harvest of mango's live in a very arid area called Las Pampas. Dominus has asked the pickers how they would like to spend the Fair Trade premium. The pickers indicated they wanted to increase the amount of time they have water available in their homes.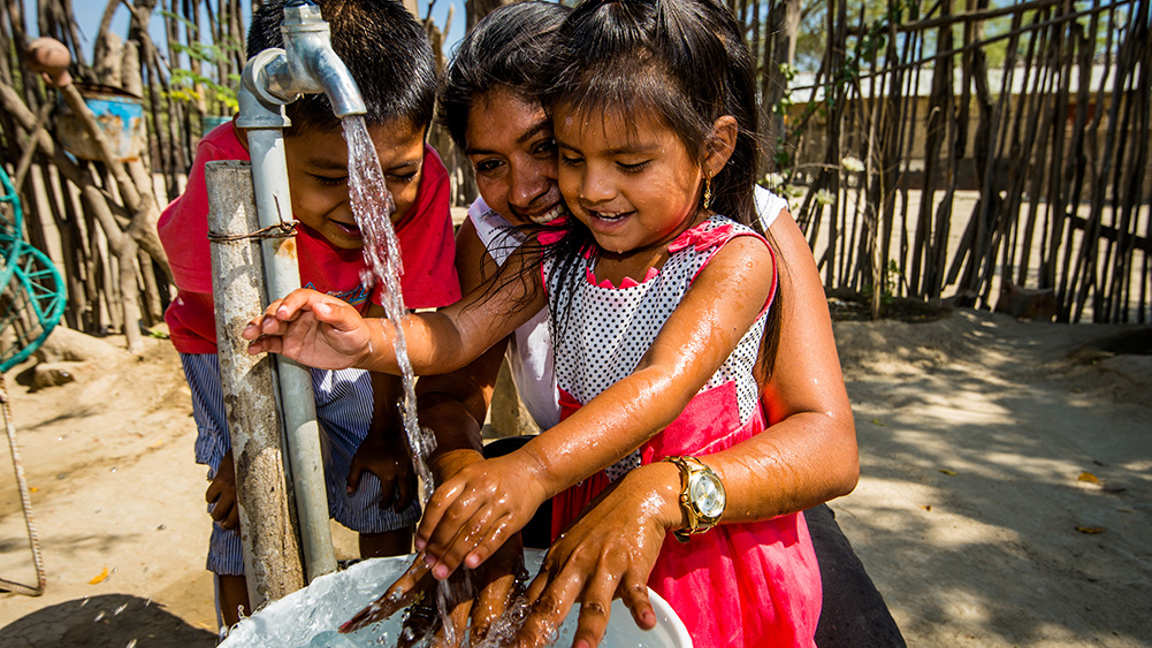 Background & Program
Dominus is "Fair for Life - Fair Trade certified by the Institute for Market Ecology (IMO). This means that working conditions, the environment and commitment to the community is checked annually. Moreover, Dominus and Nature's Pride have agreed on a minimum price and a Fair Trade premium of € 0.07 per box of mangos. This doesn't seem much, but considering the large amounts that are produced, Dominus annually saves a considerable amount which is used for social projects with an enormous impact on the community.