Litter is a huge challenge
Many people burn their garbage or dump it in a public place. They often do not have the right infrastructure, are not in the habit of separating waste and are not aware of the harmful effects of their actions on their health thus creating bad hygienic conditions in the community.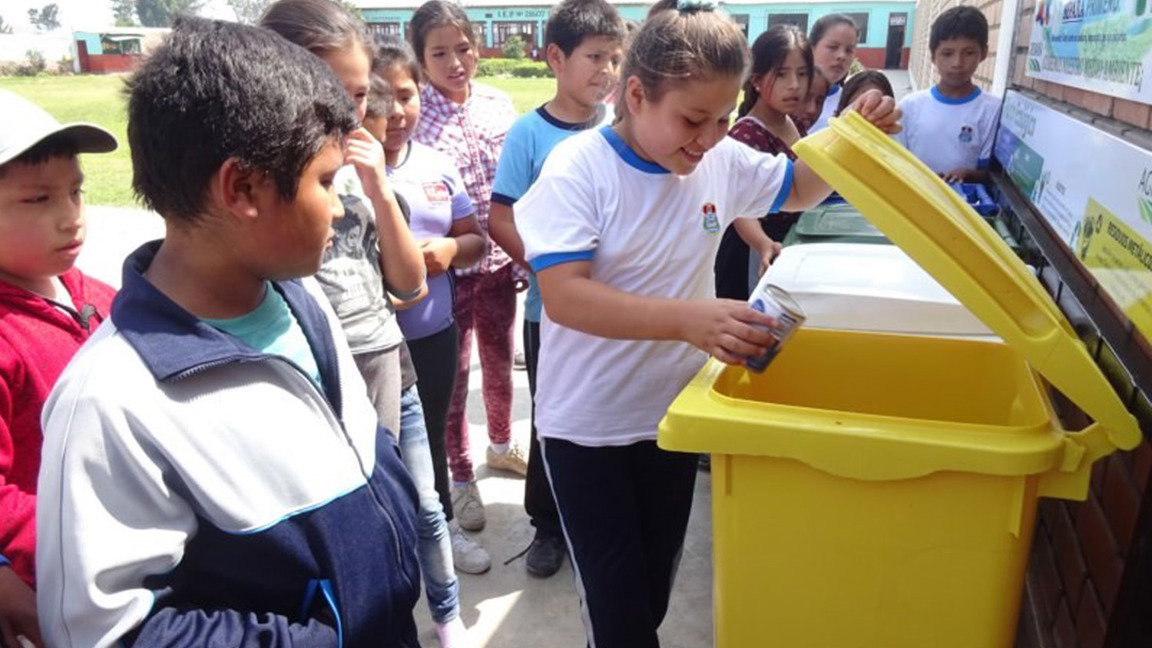 External help
Our asparagus and avocado grower has, with the support of the Nature's Pride Foundation and in close collaboration with the municipality in Barranca, Peru, introduced a recycling program to the communities of the employees.
In central places in villages and schools, trash cans with different colours have been placed to collect and separate garbage. Citizens also receive training courses. A total of 2500 people will participate in the program. Agrokasa coordinates the program and is already expanding it to other communities in the area.