Reaching milestones
The Groente & Fruit brigade (Vegetable and Fruit Brigade), which delivers batches of fruits and vegetables to several Dutch Food Banks throughout the Netherlands, recently surpassed 1 million kilos of products collected. Thanks to this achievement thousands of vulnerable families in the Netherlands can be serviced with food baskets that have much more fruit and vegetables.
Nature's Pride has a longstanding partnership with the Groente & Fruitbrigade and made an significant contribution to achieving this milestone by supplying more than a million pieces of fruit over the past year.
Recently, a popular Dutch radio station (Radio 538) visited Nature's Pride and made a podcast about our collaboration with the Groente & Fruitbrigade. You can listen to it here (in Dutch).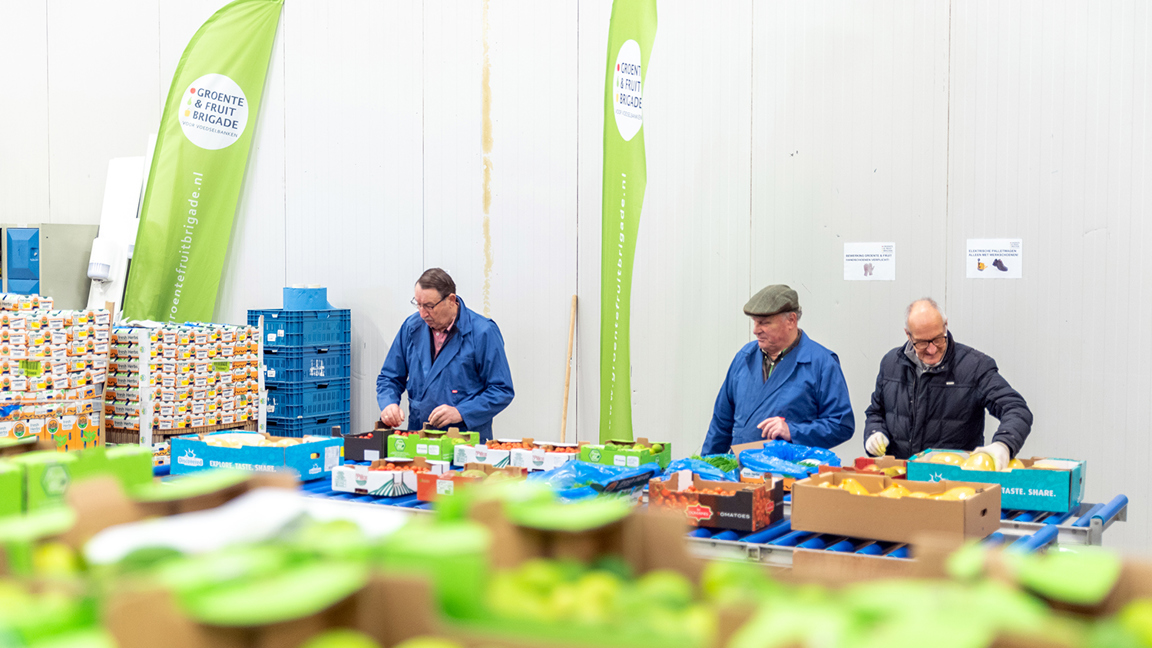 Paving the way further
The donation from the Nature's Pride Foundation earlier this year was also important: this enabled the Groente & Fruitbrigade to buy a compact lorry which collected nearly 30% of all volume. Thanks to this lorry, the Groente & Fruitbrigade can better plan logistics –of course very important with fresh products– and collect more volume. Here you can read more about this donation.
In the Netherlands more than 1 million people live below the poverty line. This number is increasing due to the impact of COVID19. The Dutch Food Banks service 150.000 persons on an ongoing basis, handing out 44 million products on an annual basis. One out of every twelve children goes to school with hunger in the Netherlands.
Nature's Pride is a proud partner of the Groente & Fruitbrigade.