Availability
Jan

Available
Feb

Available
Mar

Available
Apr

Available
May

Available
Jun

Available
Jul

Available
Aug

Available
Sep

Available
Oct

Available
Nov

Available
Dec

Available
Storage advice
Transport Maintain a temperature of 2 to 4˚C for transport and storage.
Shop: Long beans stay fresh longer in the refrigerator.
Packaging options
Loose per package of 3 kg
Packed per 250 grams, per package of 4 x 250 grams
Nature's Pride supplies green beans in attractive packaging that emphasises their unique selling point (their length). Of course, we can also pack the beans with your private label.
Our green beans are grown in:
Recipes & preparation tips
Roti, the classic recipe from Surinam, simply has to be made with long beans. The fresh green beans also do well in many other recipes. Serve them warm in a stir-fry, for example, or cold in a salad accompanied by bean sprouts, sweet peppers and garlic.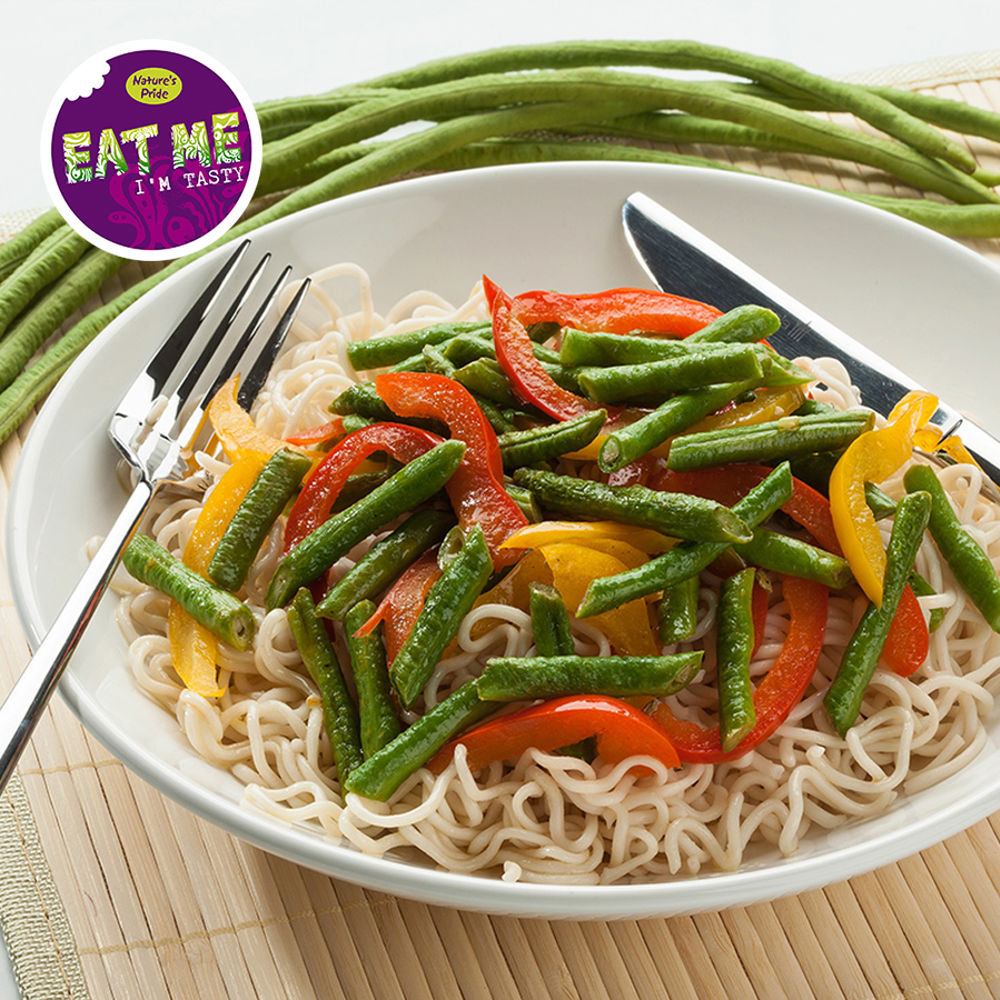 Get in
touch
Select what applies...