Facilitator in the chain
By being involved throughout the entire chain, we demonstrate that enjoying the tastiest exotic fruit and vegetables today can contribute to a better world tomorrow. For this purpose, we continuously monitor processes to improve efficiency, highlight the importance of transparency in the chain and strive to realise sustainable solutions. We believe that this is only possible through close collaboration at every step in the chain and active participation in wider initiatives. Nature's Pride takes the lead role in this process. As a facilitator we connect parties, share knowledge, inspire others and work from a collective perspective. Together, we elevate the entire supply chain to a higher level and follow the same path to a better world.
We stand for quality and reducing food waste in the chain. This enables us to extend the shelf life of our biggest product: the avocado. What happens if a product in our range fails to comply with the standards and requirements? Then we collaborate with parties who process it into purée, juice, guacamole, oil or donate it to the food bank.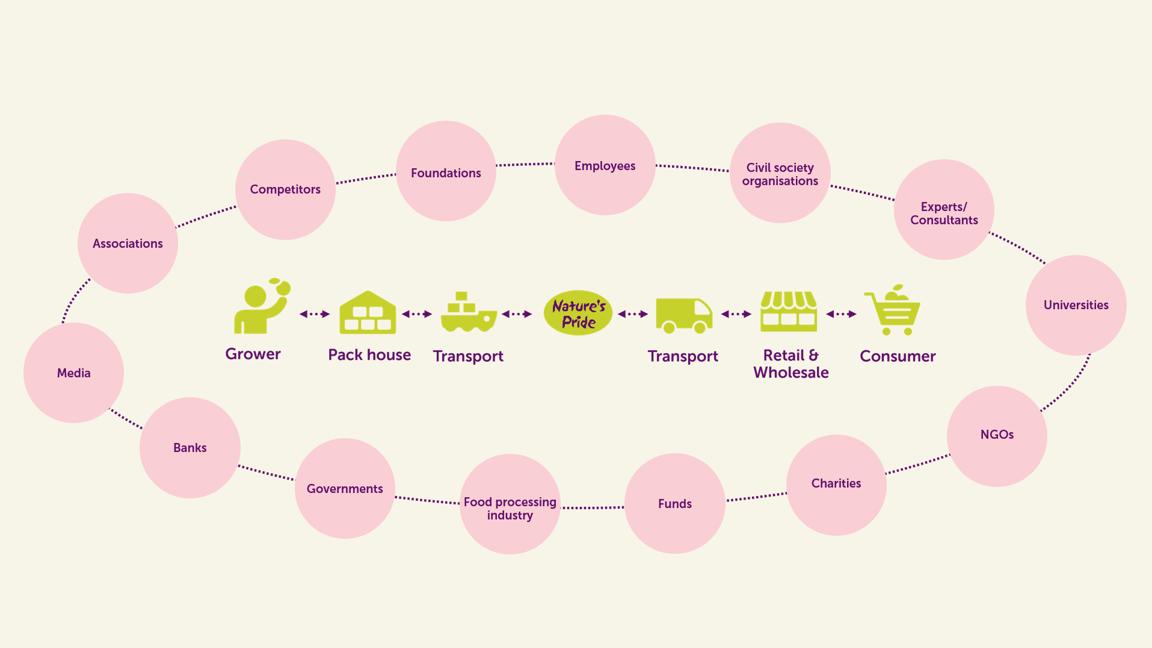 Go to content