Availability
Jan

Available
Feb

Available
Mar

Available
Apr

Available
May

Available
Jun

Not available
Jul

Not available
Aug

Not available
Sep

Not available
Oct

Not available
Nov

Available
Dec

Available
Storage advice
Transport and storage: Maintain a maximum temperature between 2 and 4˚C for transport and storage.
Shop: Present edible daisies on the refrigerated shelf.
Our daisies are grown in:
Packaging options
Packed per 15 pieces, per package of 8 packs
Recipes & preparation tips
With their slightly spicy aroma, daisies are a great ingredient in spicy recipes or soups. The leaves are a lovely addition to salads. Eye-catching idea for bartenders: put the flowers in an ice cube. Do not rinse the edible daisies if the flower needs to keep its original shape.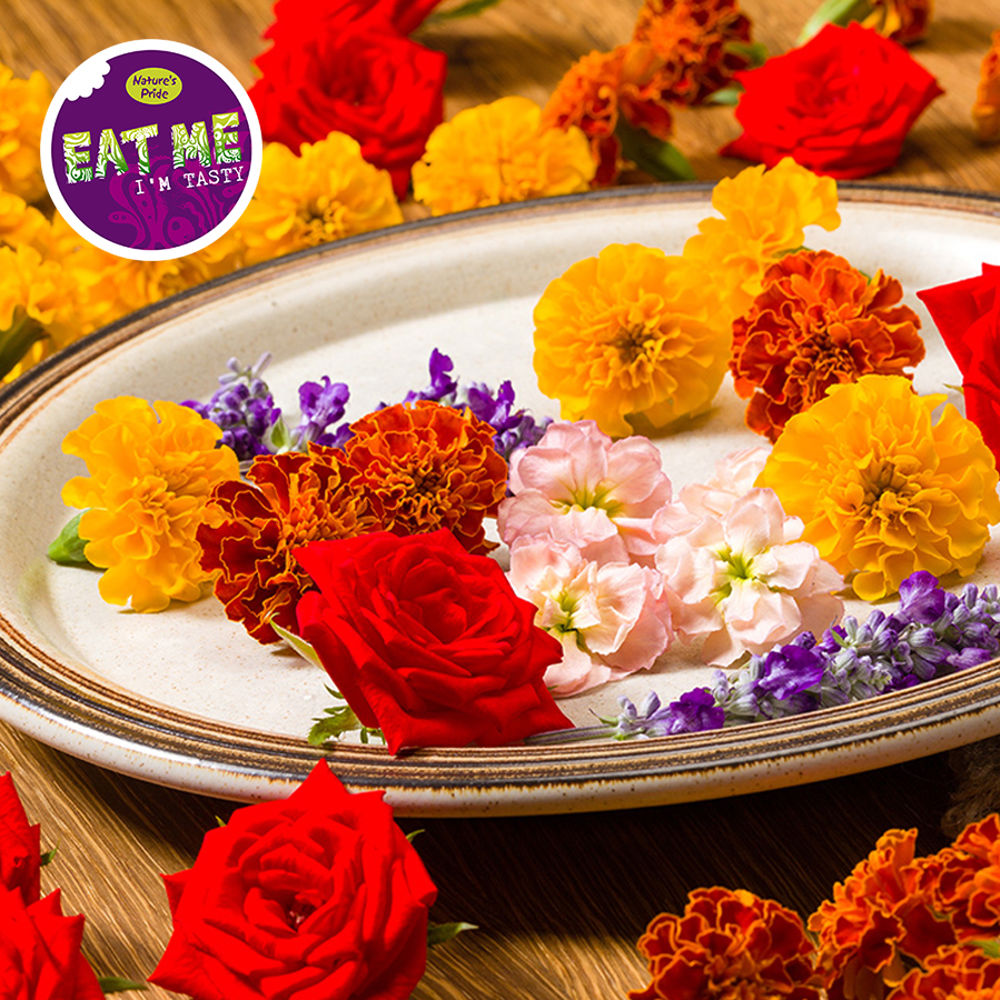 Get in
touch
Select what applies...