Availability
Jan

Available
Feb

Available
Mar

Available
Apr

Available
May

Available
Jun

Available
Jul

Available
Aug

Available
Sep

Available
Oct

Available
Nov

Available
Dec

Available
Storage advice
Transport and storage: Glasswort likes a temperature between 2 and 4˚C during transport and storage.
Shop: Glasswort stays fresh for longer in the refrigerator.
Packaging options
Loose per package of 1 kg
The fresh green colour of this sea vegetable combines beautifully with the purple of the EAT ME packaging. If you prefer a private label, we are also happy to assist.
Our glasswort is grown in:
Recipes & preparation tips
A real sea vegetable like glasswort feels right at home in a multitude of seafood recipes. It provides a natural salty touch in pasta with fish. And glasswort is also suitable for more adventurous uses: why not try making tempura with it? To prepare the vegetables, just cut the bottom off with a sharp knife.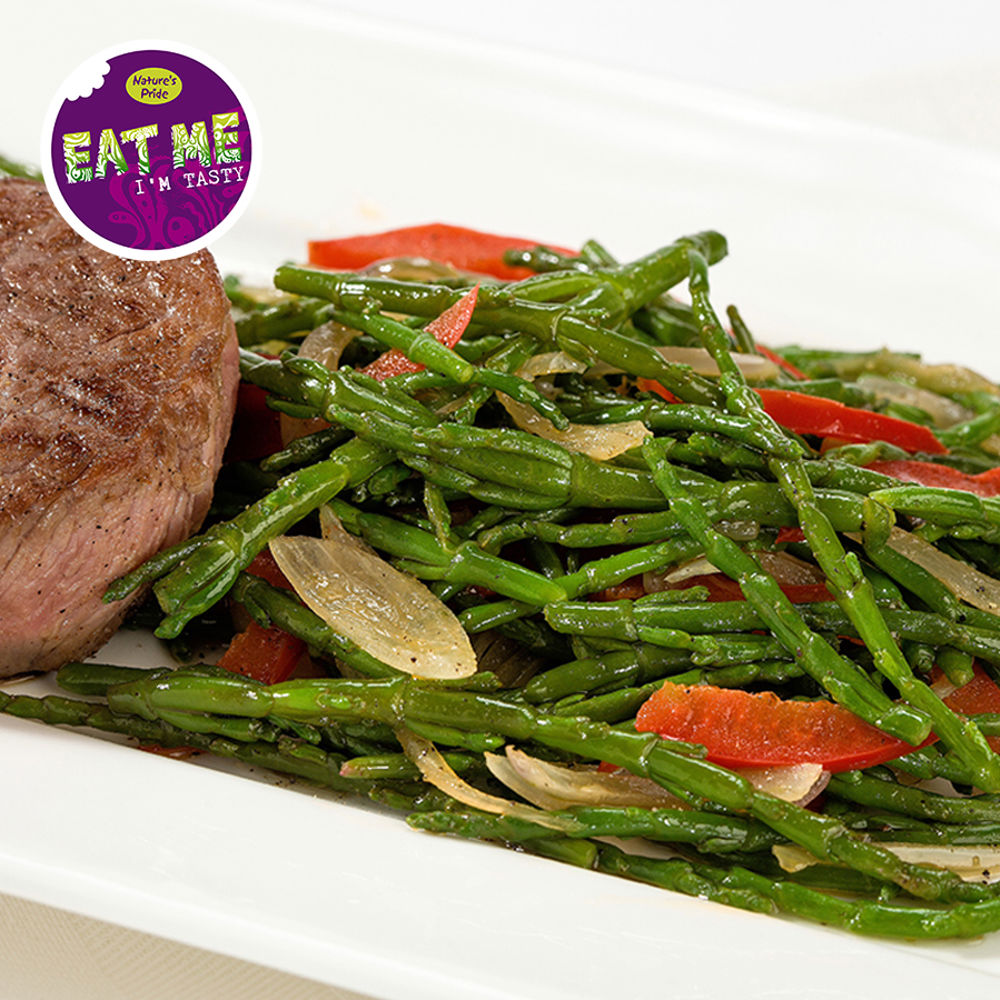 Get in
touch
Select what applies...