Apeel & Nature's Pride debut longer-lasting produce to fight food waste in Europe
Our avocados with Apeel are now on store shelves in Europe. As Apeel's supply partner in Europe, Nature's Pride has integrated the Apeel solution across its expansive avocado value chain to bring Apeel avocados to EDEKA and Netto in Germany, and Salling Group stores Føtex and Bilka in Denmark.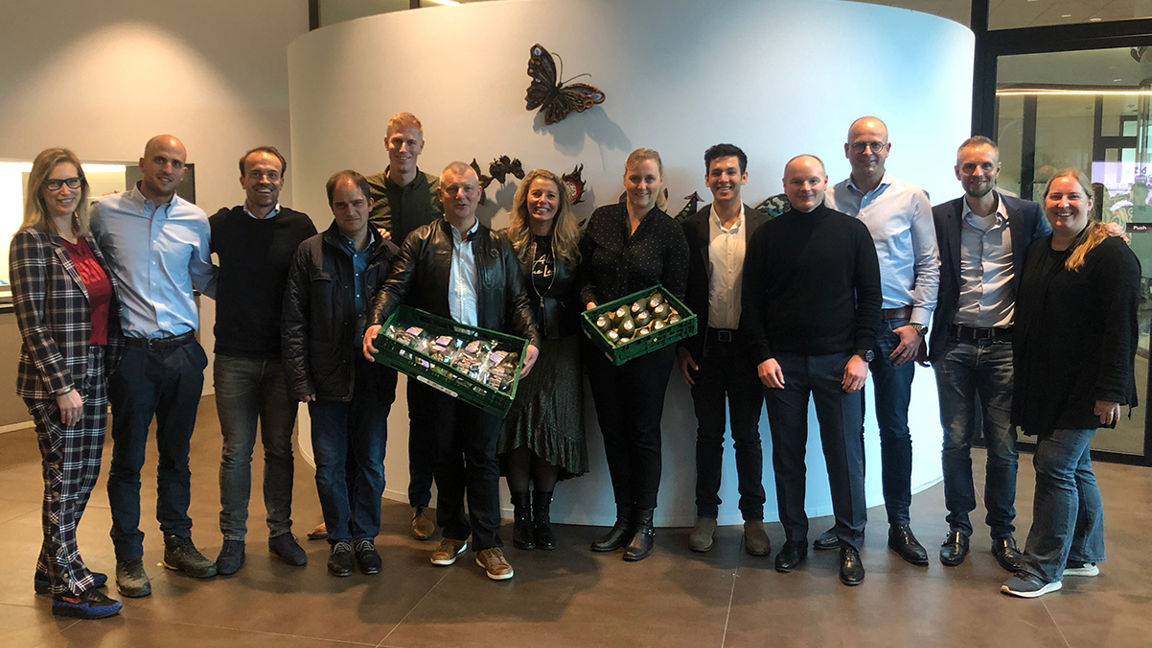 "Approval of Apeel's technology in Europe demonstrates the European Commission's commitment to addressing our planet's massive food waste crisis, which is now understood to be a top contributor to climate change," said James Rogers, Chief Executive Officer and Founder of Apeel Sciences. "Our U.S. partners are realizing the value of Apeel and are halving their food waste in many cases. Our next critical step is assisting retailers across Europe in their efforts to reduce waste, while simultaneously improving profits and enabling customers to enjoy fresh, high quality produce with a longer shelf life and ripe time."
"Every day we work across the entire chain to create innovative solutions that will make the world healthier and more sustainable. Apeel allows us to significantly reduce food waste, so we are extremely proud that the result of our intensive cooperation has now reached the shelves. We look forward to reaching more consumers in Europe with our products with Apeel," said Adriëlle Dankier, Chief Commercial Officer of Nature's Pride.
"Food waste is a major challenge that puts a strain on the environment. This is why this is a high-priority area in Salling Group and we are investing in solutions and initiatives to ensure that we reach our goal: a 50% reduction in food waste leading up to 2030. We are certain that Apeel can help make a difference, not only for us, but also for customers and households. Therefore, we look forward to introducing the solution in Denmark," said Stephan Bruhn, Director at Salling Group.
"We constantly deal with innovations in the fruit and vegetable segment, since fruit and vegetables are the calling card of our stores, and we look forward to cooperating with Apeel Sciences," said Rolf Lange, Head of Corporate Communications at EDEKA Zentrale AG & Co. KG.
Since Apeel and Nature's Pride joined forces to take on the European food waste crisis earlier this year, the European Commission authorized the use of the ingredients in Apeel's plant-derived coating that has already demonstrated a greater than 50 percent food waste reduction on average at the retail level in the United States. Consumers can discover Apeel produce by the Apeel brandmark on labels and in-store signage, a signal of produce quality, sustainability, and longer-lasting freshness. While Apeel avocados are the first Apeel produce category to arrive in Europe, other categories are expected to rollout in the future.
Food waste in Europe has reached a staggering 88 million tonnes annually, with associated costs estimated at 143 billion euros[1]. In German households, for example, every eighth grocery item is thrown away. This means that 6.7 million tonnes of food goes to waste in homes every year[2]. Calculated per person, this means wastage of two fully packed shopping carts weighing about 82 kilograms with a merchandise value of 234 euros.