Read the latest news every month.
Starting today, Nature's Pride is presenting a 'fresh' website for the business market. We have given our existing site a complete makeover. The content has been updated, along with a contemporary look and feel. This makes naturespride.nl the to-go site for retailers and wholesalers who wish to profit from the growth in the exotics segment. If you want to keep up to date with the latest news on Nature's Pride's website, simply sign up for the newsletter.
The exotics segment is definitely growing, partly due to impulses from Nature's Pride. The success of our in-house ripening program is widely known in the industry, with Ready-to-Eat products such as avocados, mangoes, kiwis, plums and papayas. Still relatively new, but already equally promising: Apeel. Fruit peel, pulp and seeds can be made into a protective layer, which makes fruit and vegetables last up to twice as long. Plenty of news to report.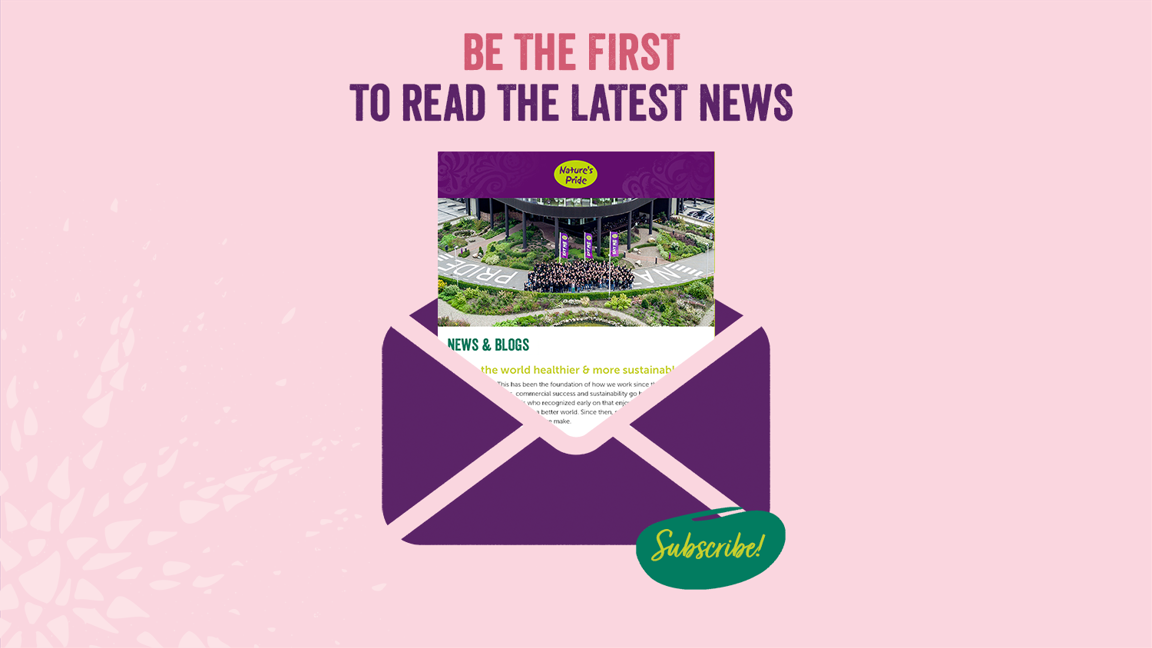 Monthly newsletter
If you are interested in news about Nature's Pride, it's a good idea to subscribe to the newsletter. The newsletter is sent out monthly. A selection from the content: information about new products and growers, the latest trends in the world of exotics, interesting themed articles, interviews with customers, developments in the field of packaging, quality and sustainability, exhibition updates and, of course, internal news about Nature's Pride itself.
Be the first to read Nature's Pride's latest news! 
Please subscribe here for the newsletter. 2,000 fruit and vegetable professionals have preceded you!
Subscribe