Availability
Jan

Available
Feb

Not available
Mar

Not available
Apr

Not available
May

Not available
Jun

Not available
Jul

Not available
Aug

Not available
Sep

Available
Oct

Available
Nov

Available
Dec

Available
Storage advice
Transport and storage: Cranberries should always be transported and stored refrigerated. Nature's Pride recommends a temperature between 2 and 4˚C.
Shop: Present cranberries in the refrigerator.
Our cranberries are grown in:
Growing and harvesting
Nature's Pride sources cranberries from North America and Canada. Growers start harvesting around mid-September every year. Cranberry plants are three years old when they first produce (deep-red) fruit. Harvesting is a special process. The fields where the plants grow are partially submerged, with water coming from ponds or specially constructed basins.
Harvesters separate the cranberries from the plants the next day. A floating belt transports the fruits to small boats, which are hoisted from the water with a crane. The boats are then emptied into lorries. After the harvest, all the water is pumped away and the fields stay dry until the next season. Every plant can be harvested once a year. As a perennial, the cranberry plant can stay in production for a long time; often up to 20 years.
Packing house employees sort the cranberries by colour, size and softness. The fruits are then packaged for transport to the Netherlands.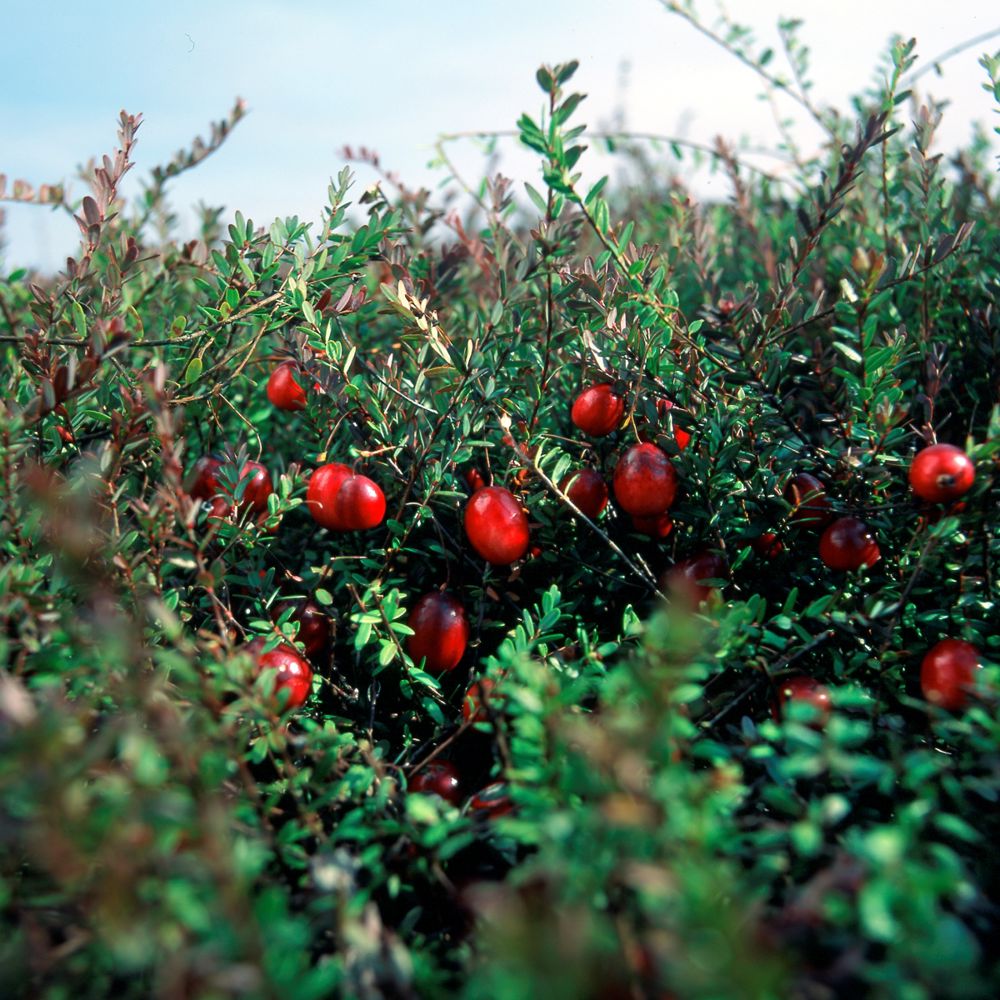 Packaging options
Plastic bags 250 grams
Plastic bags 340 grams
Cranberries are available under the EAT ME label or your private label.
Recipes & preparation tips
Cranberries are a surprising companion in the kitchen. For example, in haute cuisine: in a compote with roasted apples, a cranberry Bundt cake or a cranberry apple pie. Cranberry sauce, the traditional accompaniment to game dishes, is a real classic in the kitchen. Cranberries are also popular in bars, for example, as a tasty and attractive garnish for gin and tonic.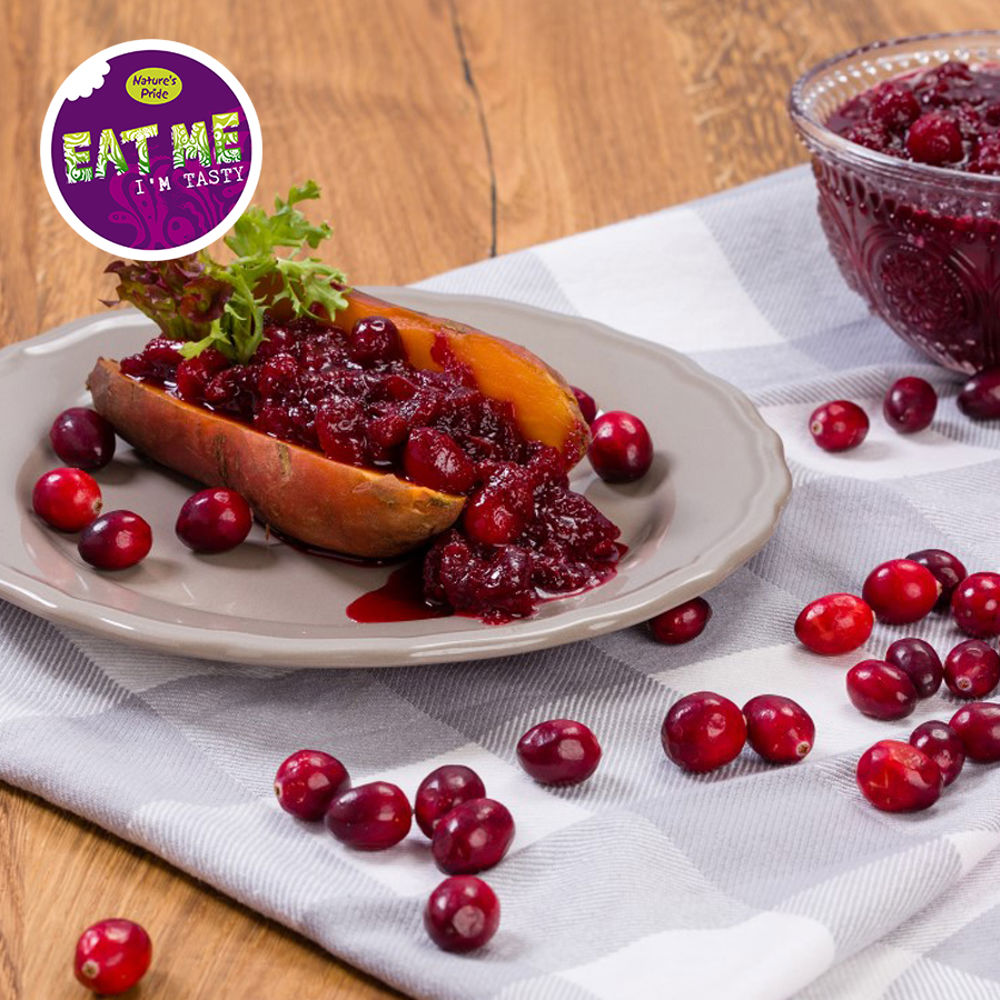 Get in
touch
Select what applies...