Availability
Jan

Available
Feb

Available
Mar

Available
Apr

Available
May

Available
Jun

Available
Jul

Available
Aug

Available
Sep

Available
Oct

Available
Nov

Available
Dec

Available
Storage advice
Transport and storage: Refrigeration is essential. Strawberries prefer a temperature between 2 and 4˚C.
Shop: Present strawberries in the refrigerator.
Our strawberries are grown in:
Growing and harvesting
The strawberry is related to the rose. A striking feature of the plant is its vegetative reproduction: shoots grow from the mother plant, which in turn form new plants. Cultivation starts with a propagation phase. After one year, the strawberry plants are large enough to be planted. In the Netherlands, this is done in containers or pots, in Spain in the open ground.
Strawberries are always picked manually and go straight into their consumer packaging. Packaging is determined by the size of the fruit. Then the fruits are checked for quality. After packing in outer boxes, the pallets arrive at Nature's Pride within 24 hours.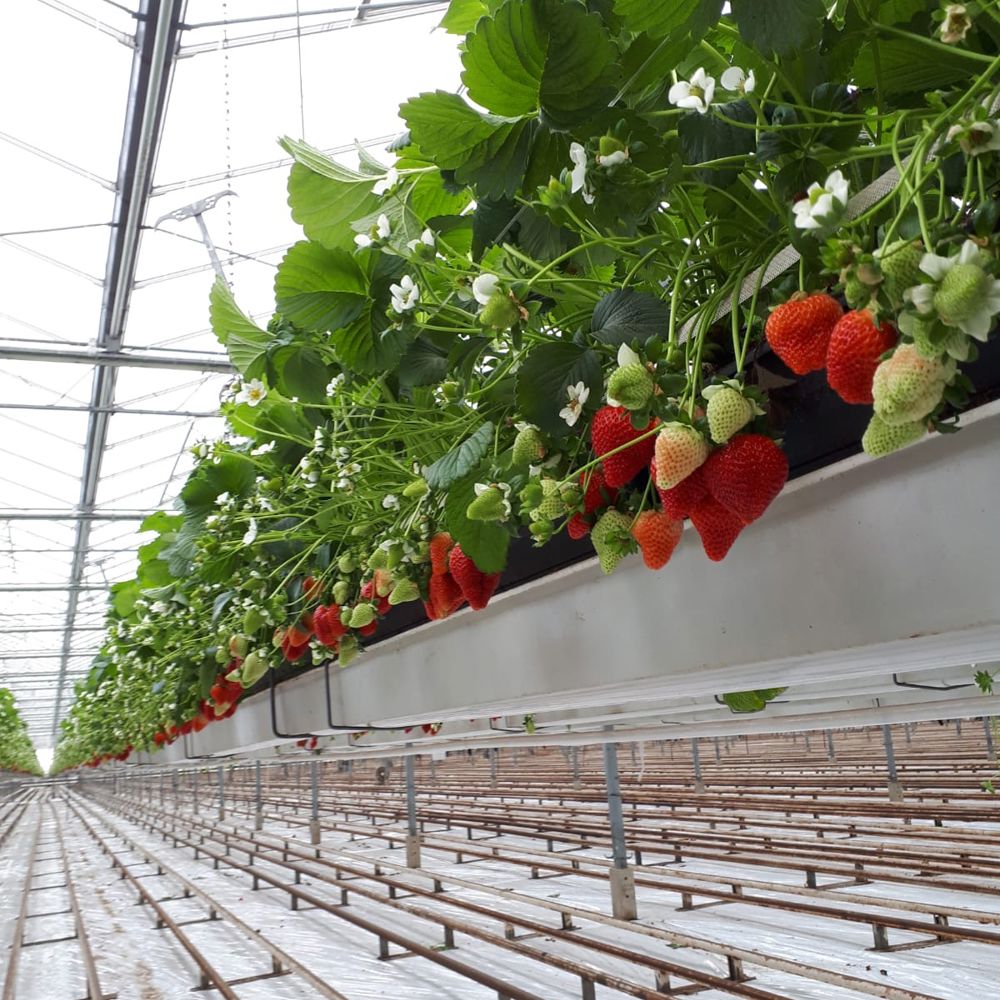 Packaging options
Strawberry punnet 500 grams (8 per package)
Plastic punnet with topseal 250, 400, 500 grams
Plastic tray with and without lid 500 grams
Box 1 kg
Nature's Pride supplies strawberries under the EAT ME label. Private label packaging is also possible.
Tips for in-store
Handle strawberries with care. The fruits are fragile.
Avoid consumer disappointment. Dispose of 'overripe' strawberries in good time. Note the unique UC code on the outer box.
Order frequently to always keep stock on the shelves fresh. This will improve the turnover rate.
Trust the purple EAT ME label, it guarantees that the strawberries have a delicious sweet taste and are high quality.
Recipes & preparation tips
Strawberries are used in countless recipes. The sweet queen of summer is delicious as a snack or in the classic recipe with whipped cream. Strawberries are also suitable as an ingredient in a wide variety of recipes, from cheesecakes and parma rolls to tuna tartare and smoothies with other fruits.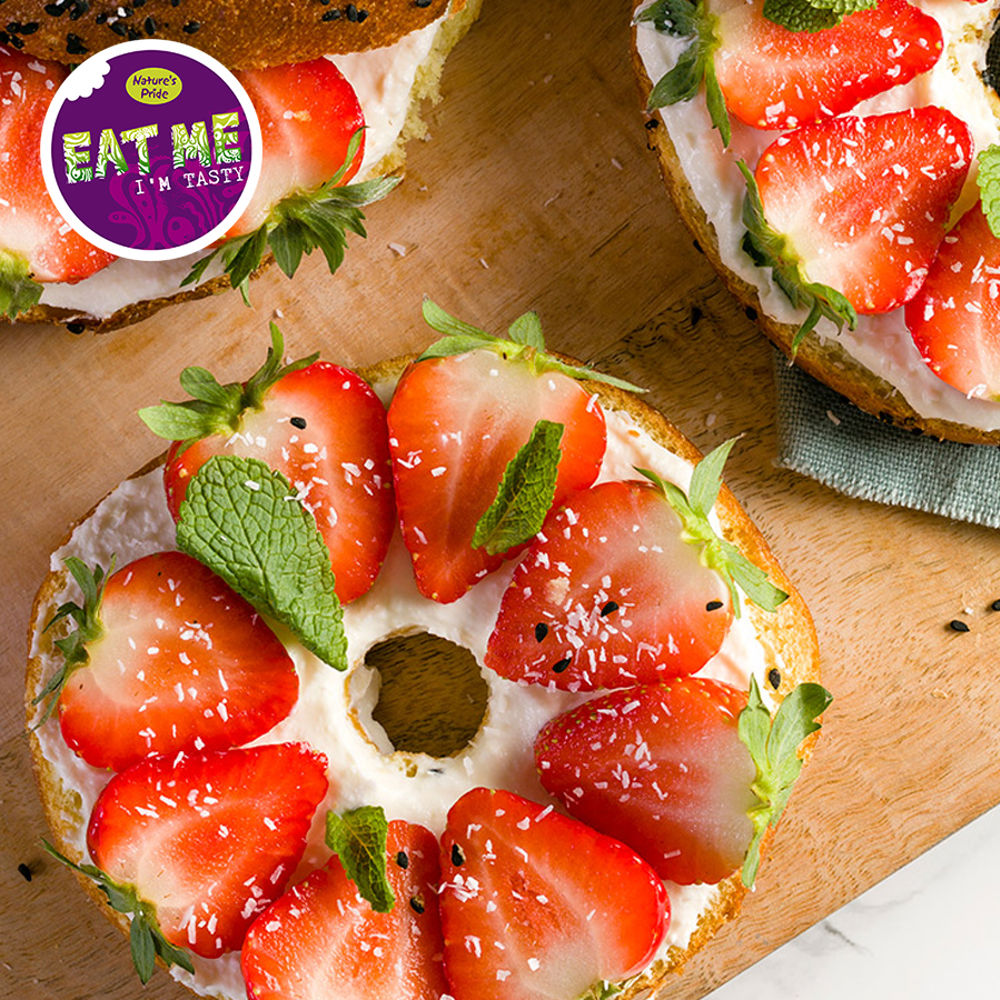 Get in
touch
Select what applies...