Availability
Jan

Available
Feb

Available
Mar

Available
Apr

Available
May

Available
Jun

Available
Jul

Available
Aug

Available
Sep

Available
Oct

Available
Nov

Available
Dec

Available
Storage advice
Transport and storage: Cooling is essential to get sugar snaps to the shelf in perfect condition. Maintain a temperature between 2 and 4˚C.
Shop: Preferably present sugar snaps in the cold store.
Our sugar snaps are grown in:
Growing and harvesting
The plants on which sugar snaps grow are real vines. To guide the growth in the right direction, growers put sticks in the ground. Ropes are stretched between them to properly guide the growing plants. As a result, the plants do not touch the soil. This limits the risk of diseases and pests.
Growers can start harvesting after around 3 months. Sugar snaps are picked manually, one by one. The harvest period takes aroundately 4 to 6 weeks. The warehouse workers carefully remove the stalks from the sugar snaps. After sorting and packaging, the beans are stored refrigerated until it is time for transport to the Netherlands.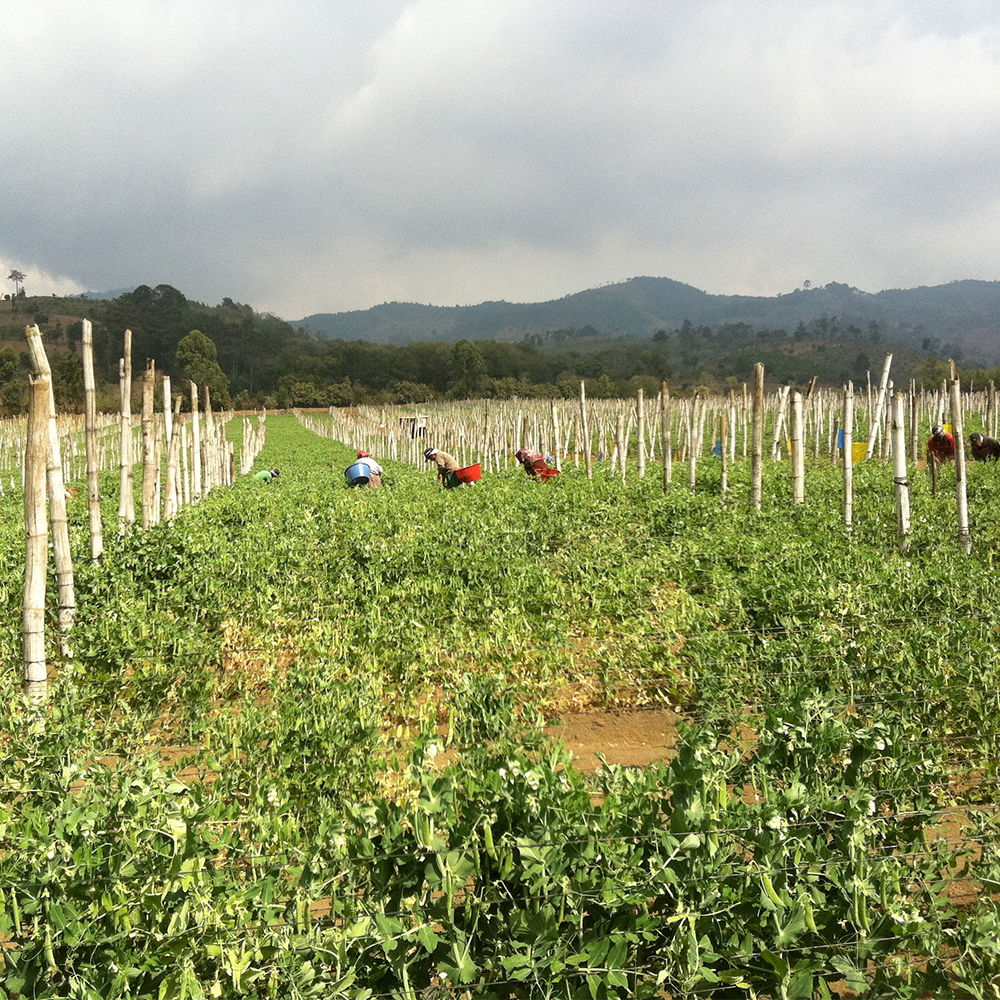 Packaging options
Bags of 150 grams
Bags of 200 grams
Bags of 250 grams
Nature's Pride offers packaging with the EAT ME label or private label. Please inquire about your customer-specific packaging.
Recipes & preparation tips
Unlike other beans, sugar snaps can be eaten raw, as a sweet (and healthy) snack. Consumers usually opt for boiling, frying or steaming. Or stir-frying, as in the recipe on the EAT ME website with shiitakes. The beans provide a fresh touch in a salad with tenderloin tips. And just like with haricots verts, a slice of bacon is a delicious accompaniment.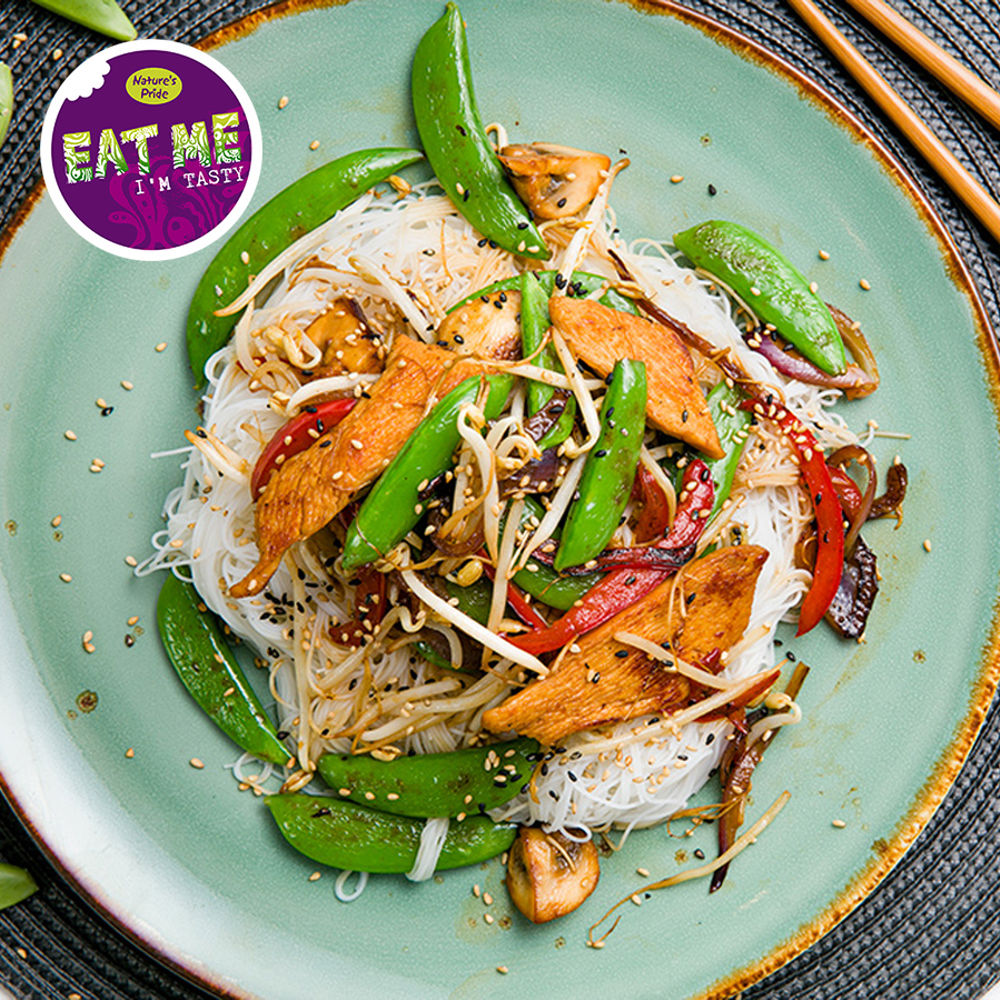 Get in
touch
Select what applies...