Availability
Jan

Available
Feb

Available
Mar

Available
Apr

Available
May

Available
Jun

Available
Jul

Available
Aug

Available
Sep

Available
Oct

Available
Nov

Available
Dec

Available
Storage advice
Transport and storage: Maintain a temperature of 2˚C if you are transporting Bimi® and want to keep it fresh for longer.
Shop: The optimal climate for Bimi® is in the refrigerated shelf.
Packaging options
Packed per 200 grams, per package of 12x 200 grams
Nature's Pride supplies Bimi® in recognisable packaging with the EAT ME label. We also have plenty of options on our packaging lines for private labels.
Recipes & preparation tips
With an appearance and taste reminiscent of broccoli, Bimi® is suitable for many broccoli recipes. That being said, the unusual appearance and especially the delicate taste invite us to find more adventurous uses. For example, Bimi® works really well with sweet potato, for an oven dish with a difference. The oriental character of the vegetable works well in combination with noodles, as per the recipe on the EAT ME website. A quick rinse is all it takes to get Bimi® ready for preparation.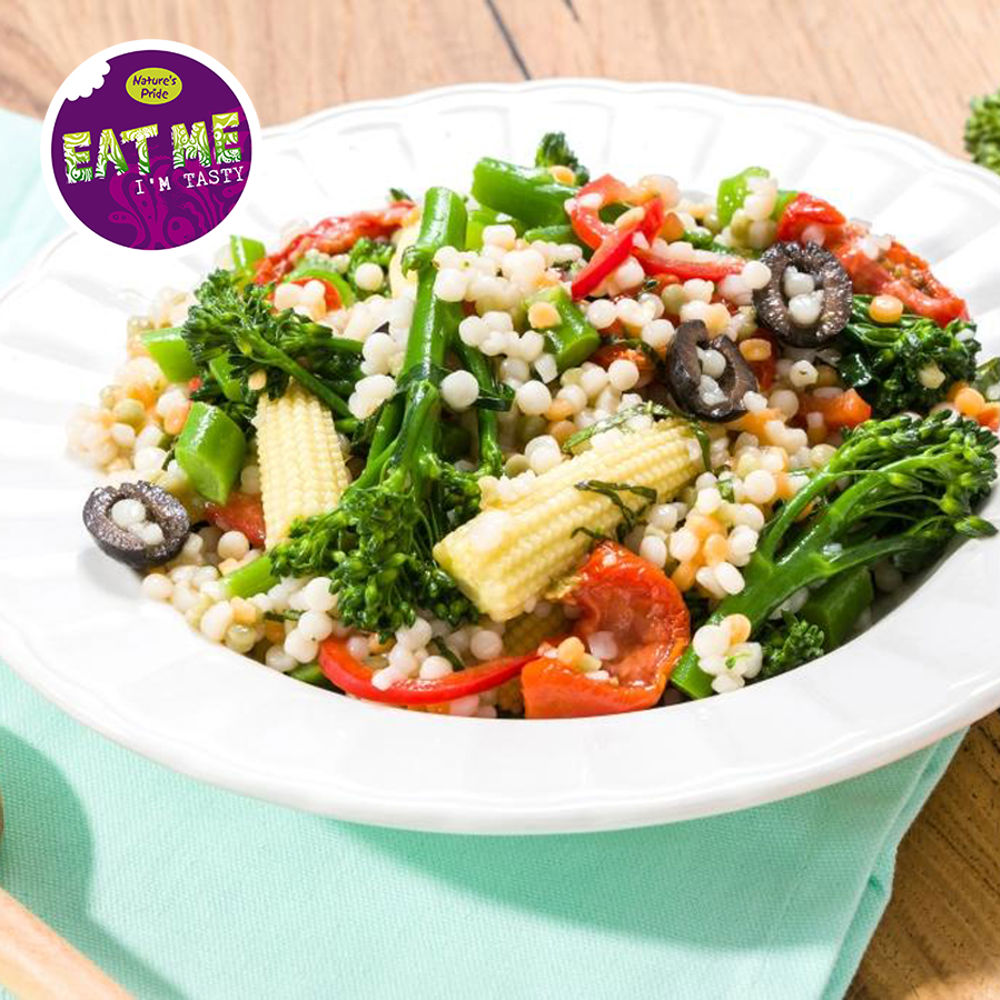 Get in
touch
Select what applies...