Availability
Jan

Available
Feb

Available
Mar

Available
Apr

Available
May

Available
Jun

Available
Jul

Available
Aug

Available
Sep

Available
Oct

Available
Nov

Available
Dec

Available
Storage advice
Transport and storage: In order to deliver mini carrots to consumers in optimal condition, transport and storage at 2 to 4˚C is essential.
Shop: Save them a spot in the refrigerator section.
Our mini carrots are grown in:
Growing and harvesting
Cultivation of mini carrots starts with mechanical sowing, in the open field. It takes 6 weeks for the mini carrots to reach their final size (10-12 centimetres). Harvesting is still traditional manual work: the carrots are pulled up from the ground by their fresh green foliage, taking care not to damage the vegetables.
The first port of call is the central hall, where the mini carrots are further processed. All or part of the greenery is chopped off the mini carrots, and after cleaning the harvest is ready for transport to Nature's Pride.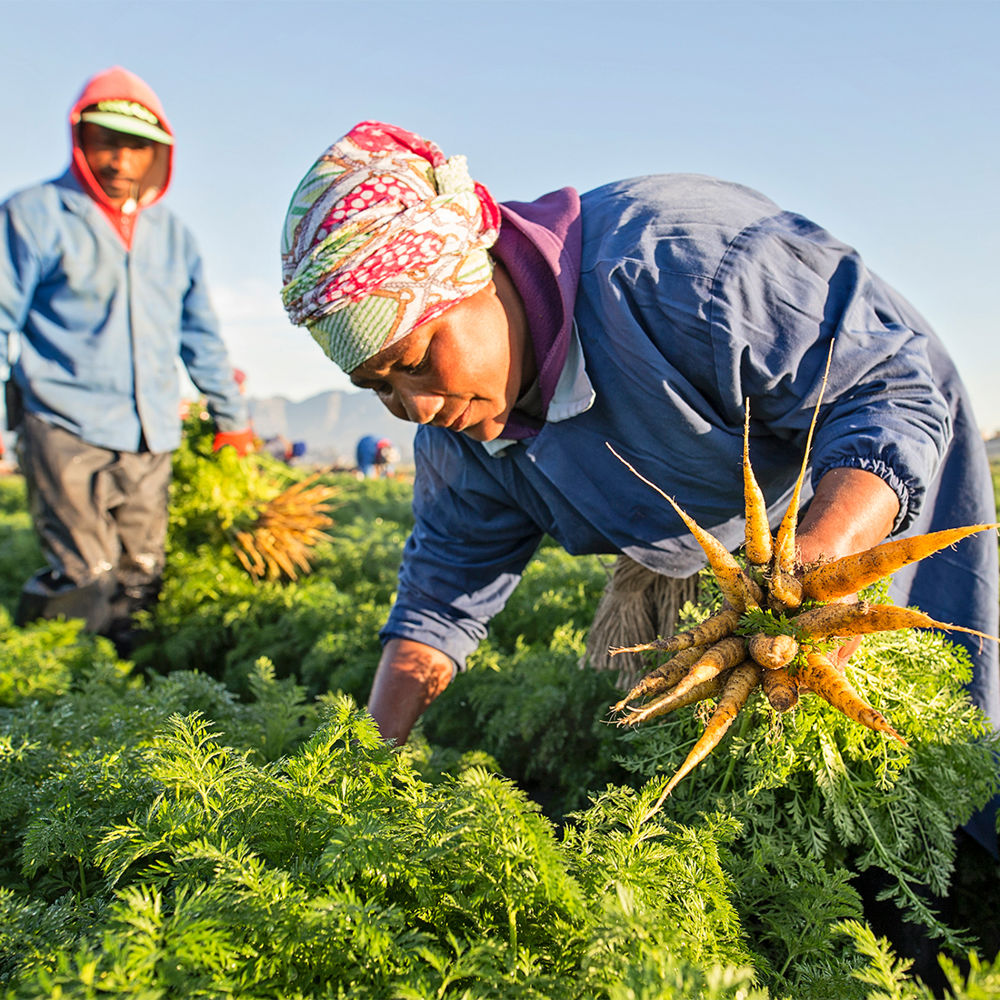 Packaging options
Packed per 200 grams, per package of 6 x 200 grams
Orange mini carrots are a real eye-catcher on the vegetable shelf. Packaging with the EAT ME label is an option, but please contact us if you prefer a private label.
Recipes & preparation tips
If there is one mini vegetable that tickles the imagination, it is the orange mini carrot. Its striking colour draws attention at any dining table, no matter how the mini carrot is processed. Take inspiration from the usual recipes with carrots such as a carrot cake or an oven dish, with a mix of summer vegetables. Mini carrots are also a lovely dipping vegetable. A quick rinse and cutting the ends off is enough, there is no real need to whip out the vegetable peeler.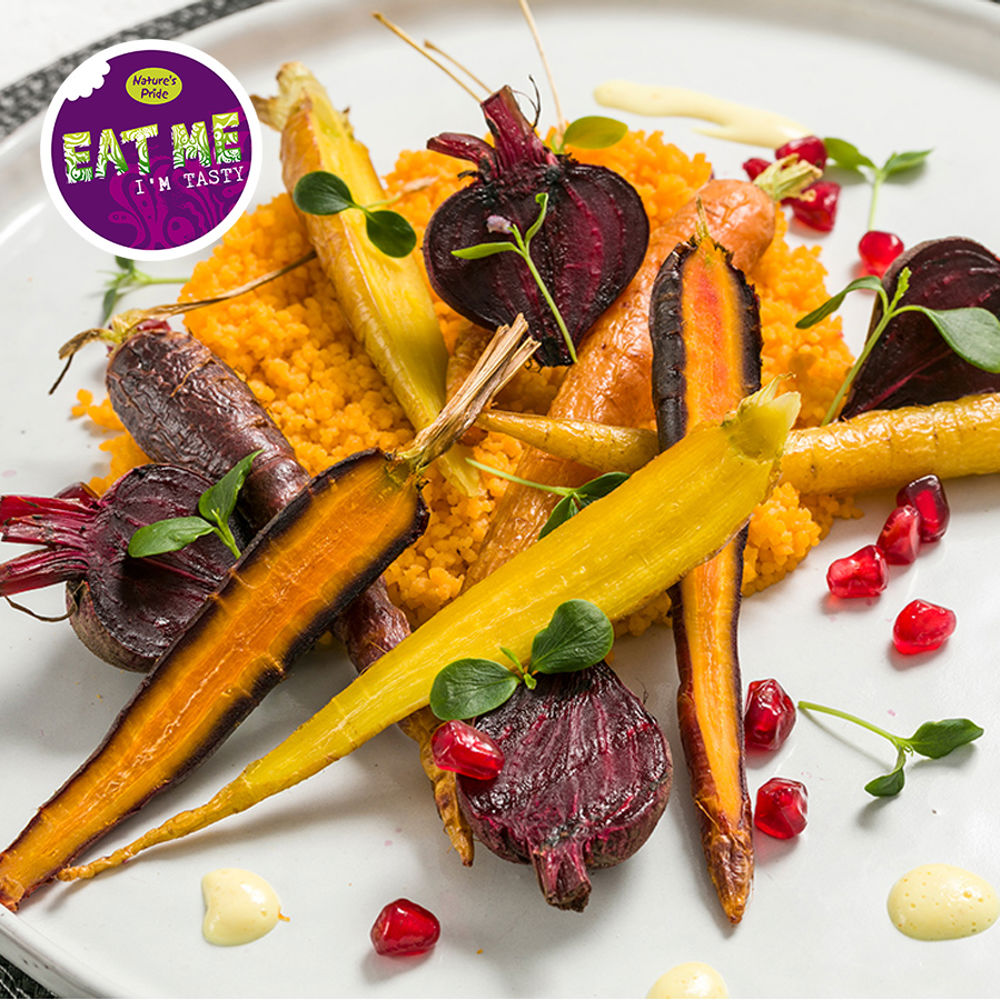 Get in
touch
Select what applies...