Availability
Jan

Available
Feb

Available
Mar

Available
Apr

Available
May

Available
Jun

Available
Jul

Available
Aug

Available
Sep

Available
Oct

Available
Nov

Available
Dec

Available
Storage advice
Transport and storage: Transport and storage must be refrigerated. A good target temperature is between 10 and 12˚C.
Shop: Galanga is best presented on the regular fresh produce shelf.
Packaging options
Loose per package of 2kg
Packed per 125 grams, per package of 8 x 125 grams
Opt for galanga in our distinctive EAT ME packaging or present the roots with your private label.
Recipes & preparation tips
With galanga, you offer your consumers a highly versatile root at home. A selection of the many possibilities: make tea from the root, use it as an ingredient for a Thai curry or give a chicken stock an extra nutritious injection. Indicentally, preparation is very simple. All you need to do is peel the galanga. The root can then be used whole. Because galanga has a somewhat woody texture, it is advisable to chop it finely.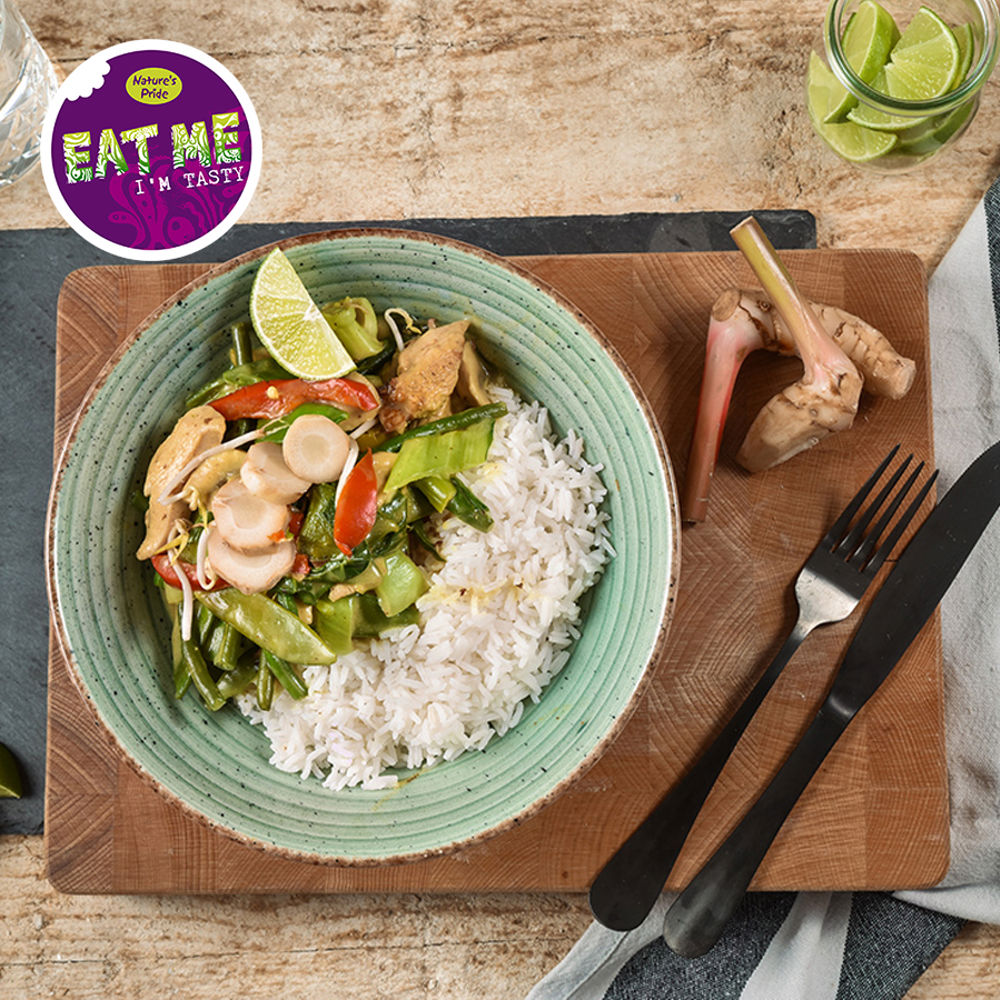 Get in
touch
Select what applies...