Availability
Jan

Available
Feb

Available
Mar

Available
Apr

Available
May

Available
Jun

Available
Jul

Available
Aug

Available
Sep

Available
Oct

Available
Nov

Available
Dec

Available
Storage advice
Transport and storage: Maintain a temperature between 2 and 4˚C during transport and storage.
Shop: Purple carrots are best presented in the cold store.
Packaging options
Loose per package of 5 kg
Of course, purple carrots nicely carry off the purple EAT ME packaging, but we are also happy to accommodate your private label on our packaging lines.
Our purple carrots are grown in:
Recipes & preparation tips
Purple carrots share their broad range of uses with the other carrots. They are a regular companion to various recipes, are the main ingredient of the well-known carrot cake and are easily juiced. Keep in mind that the carrots will colour the water purple during boiling. Preparation is easy. Rinse the carrots. Chop off the ends ans peel the carrots with a peeler. The carrots are now ready to be processed whole, sliced or grated.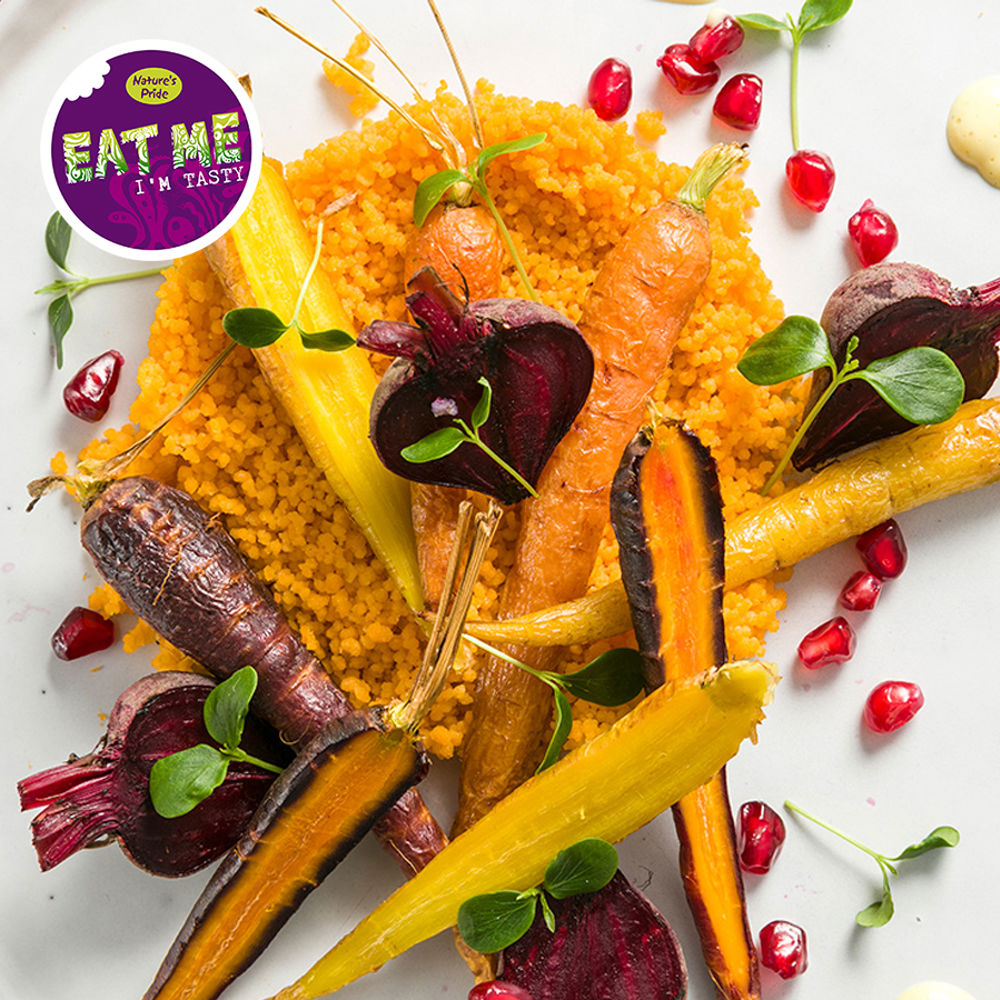 Get in
touch
Select what applies...