Availability
Jan

Available
Feb

Available
Mar

Available
Apr

Available
May

Available
Jun

Available
Jul

Available
Aug

Available
Sep

Available
Oct

Available
Nov

Available
Dec

Available
Storage advice
Transport and storage: Sweet potatoes retain their taste and freshness at a temperature between 10 and 12°C.
Shop Present sweet potatoes on your regular fresh produce shelf.
Varieties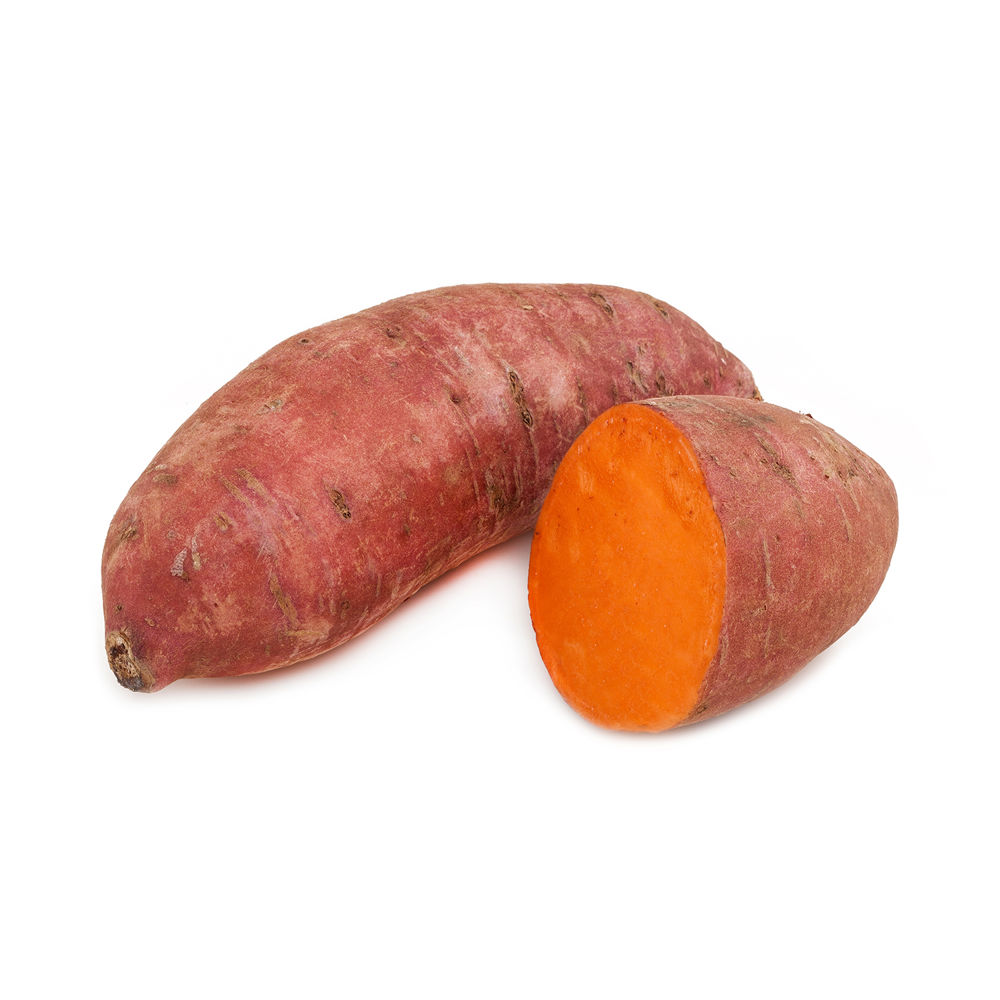 Evangeline
Recognisable by its red skin and deep orange flesh.
Beauregard
Variety with red-orange skin and deep orange flesh.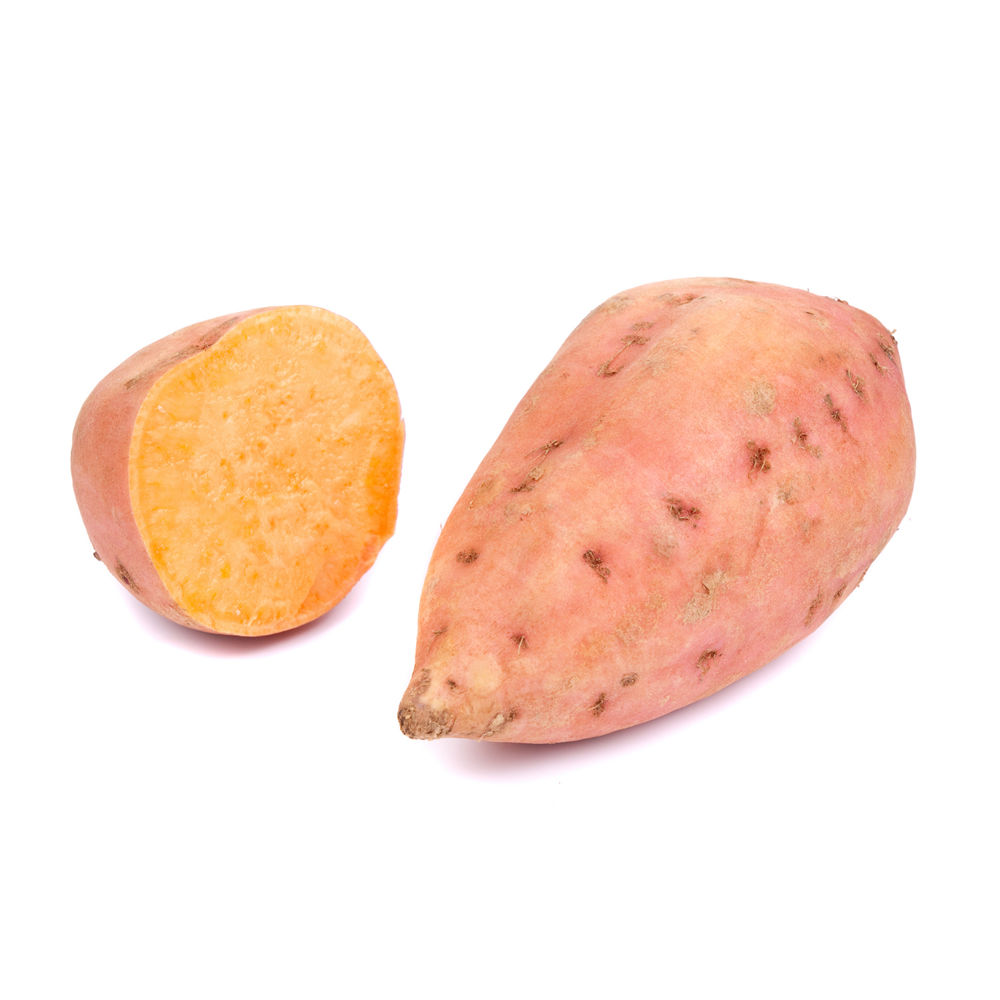 Covington
Potato with a pink skin and deep orange flesh.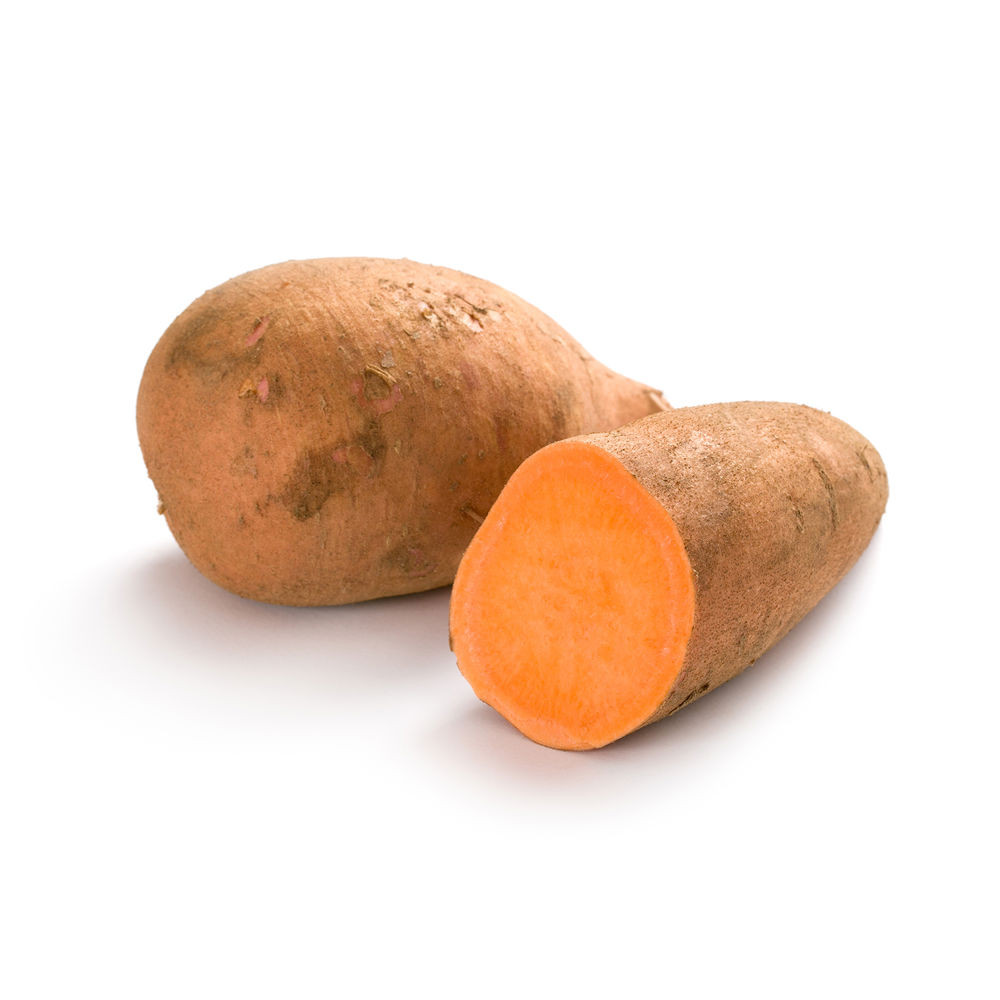 Orleans
A slightly rounder potato, also with deep orange flesh
Our sweet potatoes are grown in:
Growing and harvesting
Sweet potatoes originate from South America. Nowadays, they are an international crop. Nature's Pride sources them from the United States, Honduras, Costa Rica, Spain, Egypt and from its home soil, in Limburg. Sweet potatoes appear to thrive in the sandy soil and the higher temperatures of the province of Limburg. Sweet potatoes are a root vegetable that grow underground. The tubers are sufficiently developed for harvesting around 120 to 130 days after planting. The sweet potatoes are then given some time to rest, about 5 to 11 days, depending on the quality of the harvest. Sometimes the skin may get damaged during harvesting. Thanks to the resting period, the tubers recover of their own accord.
During that time, the starches develop into sugar, giving the tuber that pleasant sweet taste. Then the process of brushing, sorting and packaging starts, before the sweet potatoes are shipped to Nature's Pride. This is done in large bulk boxes, giving us the opportunity to check the quality during packaging. After that, our packers divide them into more consumer-friendly units.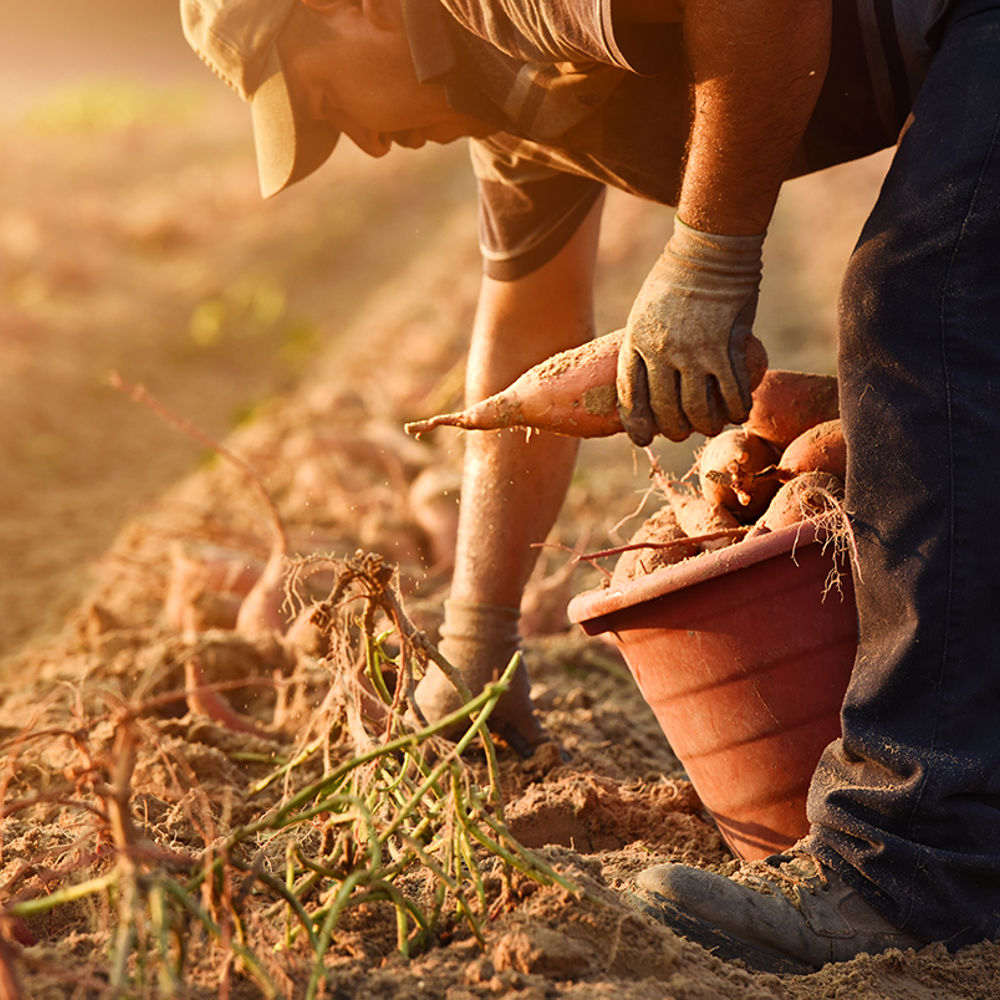 Sorting sweet potatoes
As of 2020, Nature's Pride's packaging process has been thoroughly optimised. With the commissioning of new machines, we are strengthening our grip on the quality of sweet potatoes. We are also raising the quality bar with the introduction of an additional inspection round after receipt from the supplier and before shipment to the customer.
Storage conditions are very important for sweet potatoes. Maintaining the correct temperature and humidity prevents damage such as aging or drying out. Sweet potatoes are only packed customer-specifically on the day before loading. This makes it possible to guarantee and test the quality. This improved control of the fresh food chain translates into optimal quality and less waste on the customer side.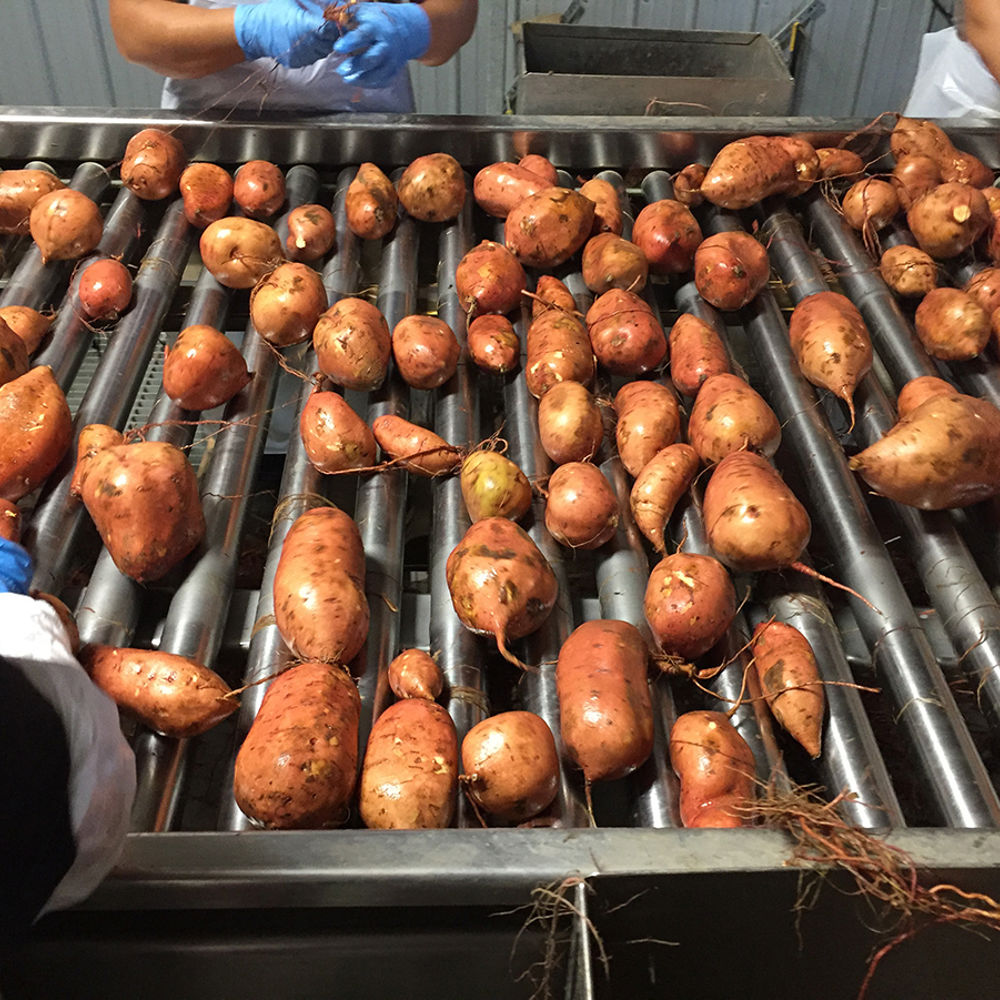 Packaging options
Packed per 750 grams
Loose per package of 6, 10 or 18 kg.
Sweet potatoes are presented in-store in the well-known EAT ME packaging as standard. If you use a private label on the produce shelf, please get in touch to discuss the options.
Recipes & preparation tips
Sweet potato fries, sweet potato hasselbacks or sweet potato as an ingredient in a brightly coloured vegetable salad: the possibilities with this fibre-rich tuber are unlimited. The sweet potato is also very versatile in terms of preparation methods. Deep-frying, sautéing or boiling, anything is possible. Sweet potatoes are also popular as a meat substitute. It even has surprising uses in desserts. The sweet potato does not require much preparation: peel and cut into slices or cubes.
Get in
touch
Select what applies...