Availability
Jan

Available
Feb

Available
Mar

Available
Apr

Available
May

Available
Jun

Available
Jul

Available
Aug

Available
Sep

Available
Oct

Available
Nov

Available
Dec

Available
Storage advice
Transport and storage: Cooling is a requirement throughout the process up to and including the purchase. Maintain a transport and storage temperature between 10 and 12˚C.
Shop: Opt for the regular fresh produce shelf.
Packaging options
Loose per package of 2 kg
Give salak the recognizability of the EAT ME label of Nature's Pride. You can also contact us to discuss the possibility of a private label.
Recipes & preparation tips
Be careful when opening a salak: squeeze the pointy end of the fruit and pull it off. This makes it easy to peel off the skin. Like other exotic fruits, salak adds flavour to a salad. It also makes for a cake topping with a difference. Of course, the fruit can also be eaten on its own as a snack.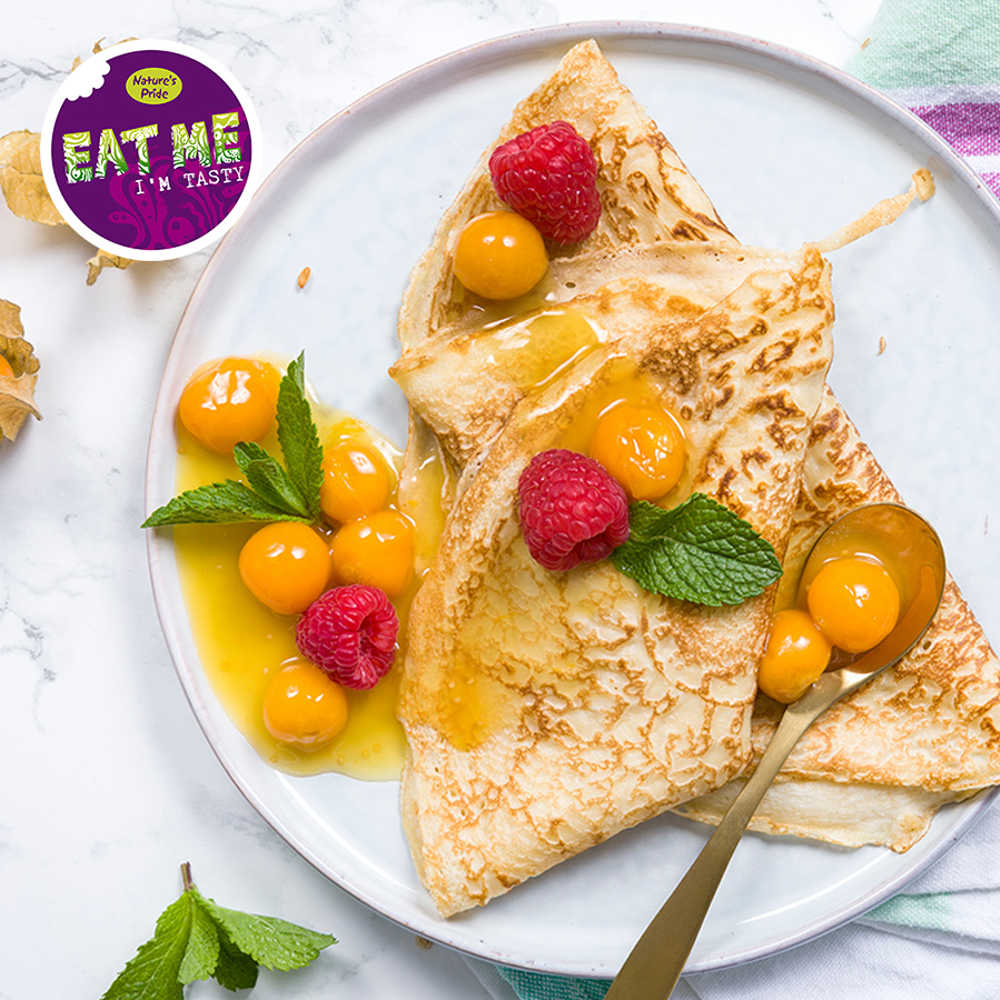 Get in
touch
Select what applies...