Availability
Jan

Available
Feb

Available
Mar

Available
Apr

Available
May

Available
Jun

Available
Jul

Available
Aug

Available
Sep

Available
Oct

Available
Nov

Available
Dec

Available
Storage advice
Transport To halt the ripening process, avocados are transported at a temperature of 5˚C.
Shop: Present avocados outside the refrigerator in-store. Maintain an ambient temperature of 16-20˚C.
Variety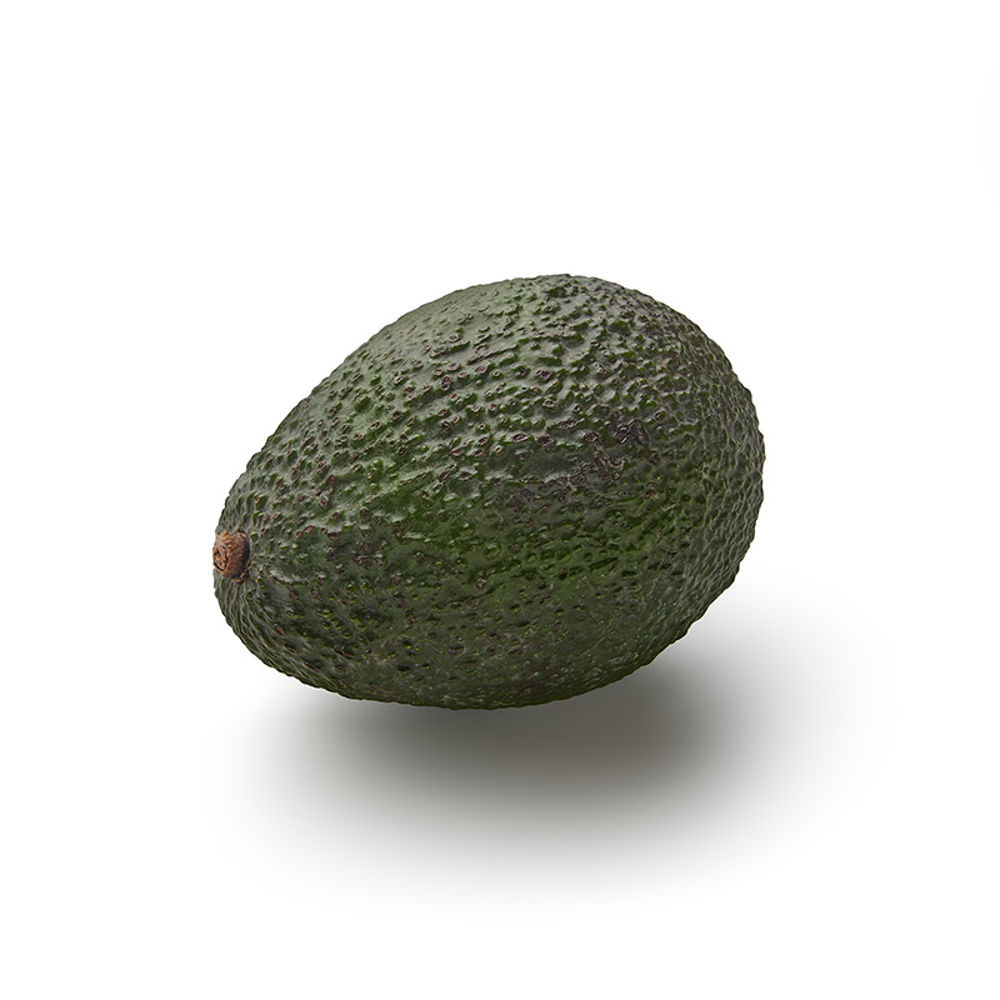 Hass
Hass avocados have a soft texture and a creamy taste, with a slightly nutty flavour. This makes Hass avocados suitable for many recipes. The dark, bumpy skin is typical for this variety. Nature's Pride has chosen to ripen onlyHass avocados, to sell as ready-to-eat fruits. The quality of the fruits is stable and the flavour development is excellent. Hass avocados have a uniform rich flavour year-round.
Our avocados are grown in:
Growing and harvesting
The avocado is a stone fruit that grows on trees. An interesting detail about the growing process is that the tree is grafted with avocado cuttings. In nature, these trees can grow up to 20 metres high. In commercial cultivation, their height is limited to 2.5 to 5 metres by pruning, to allow for more efficient harvesting. Trees only start bearing fruit in the third year. Growers determine the harvesting time based on the oil content in the fruit.
Nature's Pride avocados are harvested two weeks later than usual. At that moment, the fruit has more dry mass and the taste is nuttier. The shape and colour are also points of recognition for growers to start harvesting.
Not every avocado is ripe at the same time. That is why growers check the trees several times to pick the fruits (manually). Once picked, avocados are immediately cooled down to a temperature of 12˚C at the packing station. The fruits are then rinsed, sorted for quality and size and packed. Now it is time to prepare them for shipping to Nature's Pride.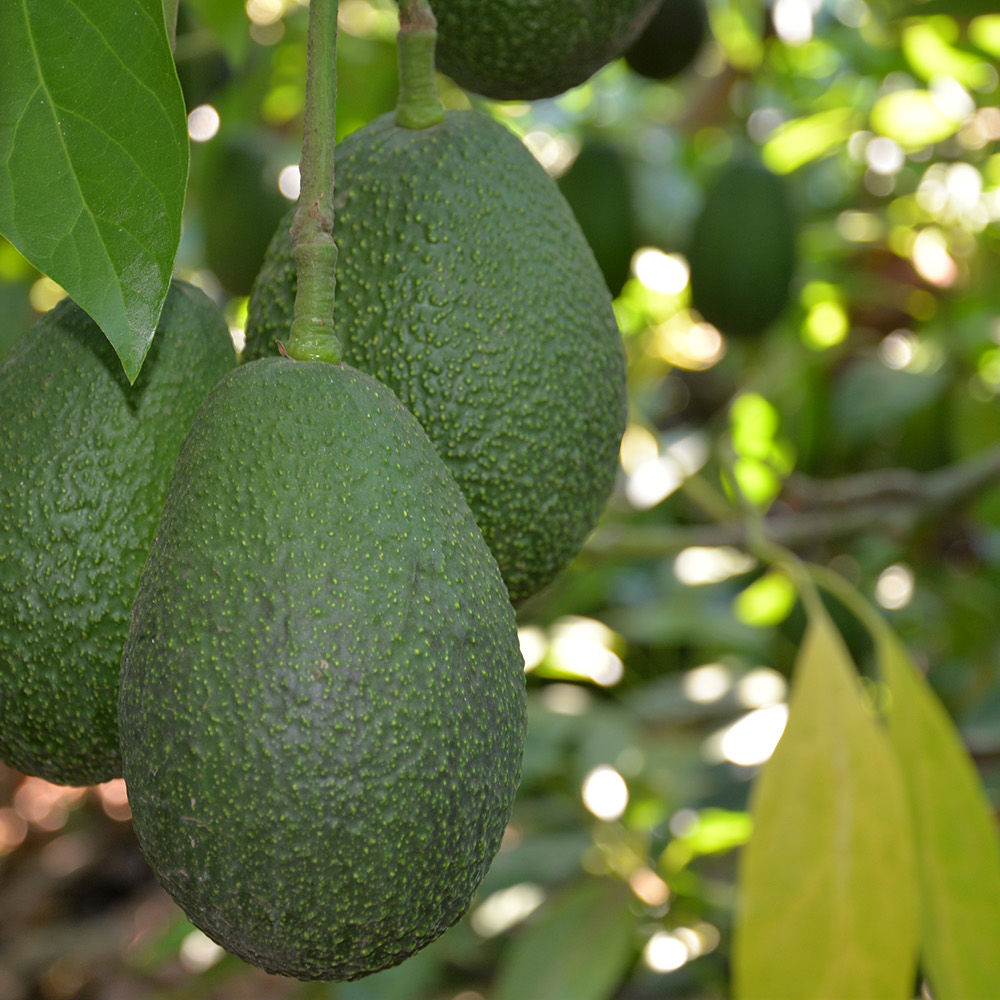 The journey of our avocados
After harvesting, washing and sorting in the packing centres, the pallets with avocados are ready for transport to their destination. Before transport, the temperature is brought down further, now to 5˚C. They are shipped to the Netherlands within 7 days in containers with continuous temperature control. Avocados do not continue to ripen during their 3 weeks of transport.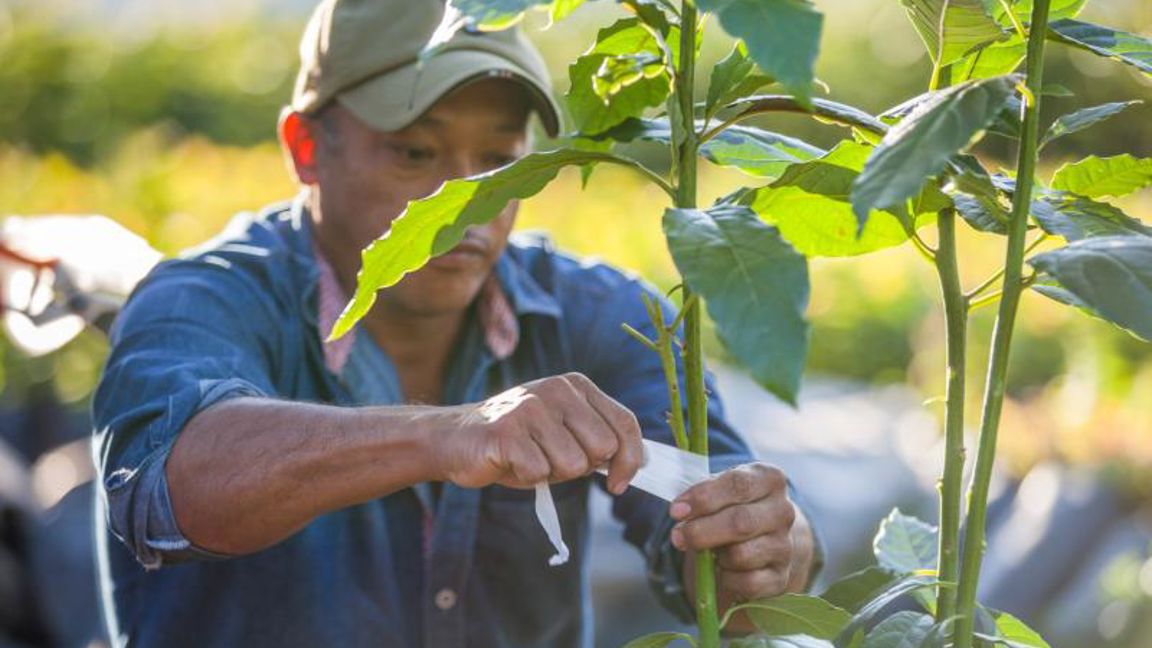 The ripening of our avocados
Quality control is the first order of business on arrival at Nature's Pride. Our ripening experts determine the temperature and humidity for the correct ripening process per pallet. Ripening in climate chambers usually takes 4 to 5 days. Thanks to many years of experience, our ripening experts know exactly what any avocado from anywhere in the world needs for perfect ripening. These factors vary per country of origin, region and season. 
Ripening is followed by another quality control. Only the best avocados are sent to the shops with an EAT ME label.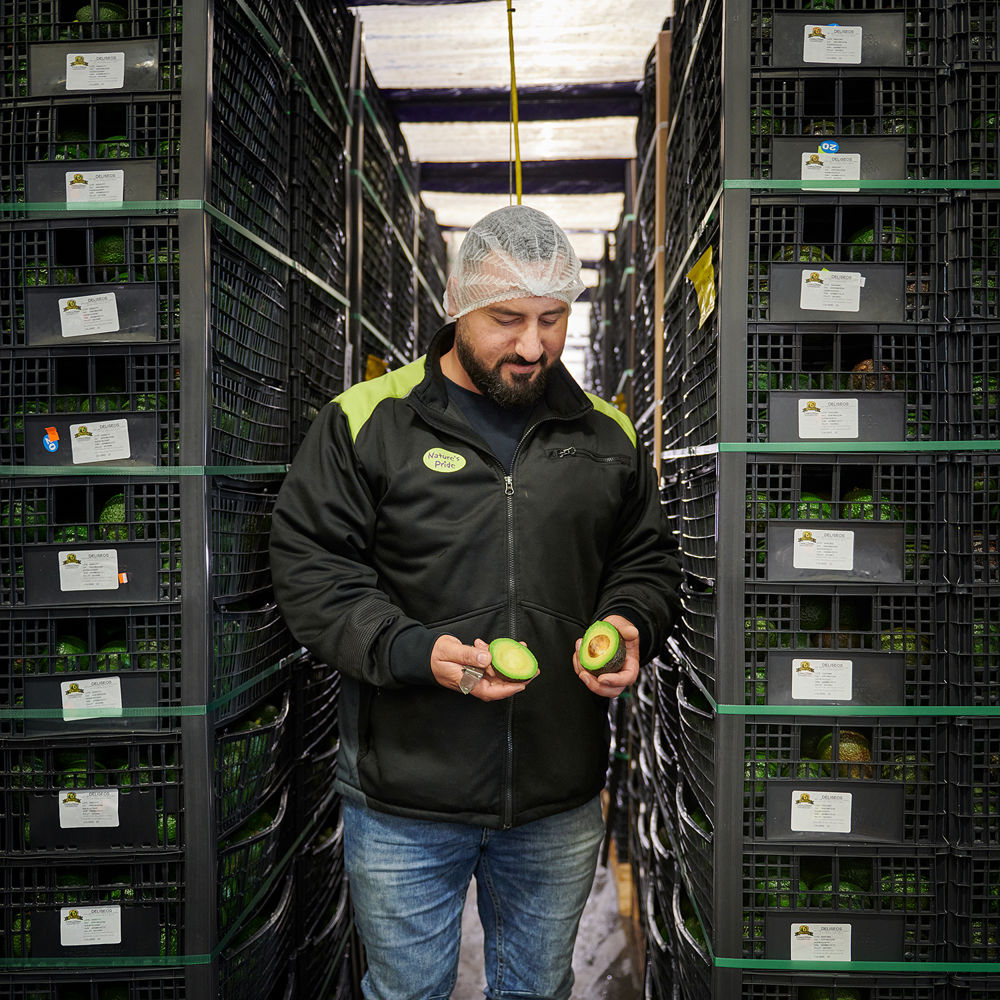 Tips for in-store
Handle avocados with care. Ready-to-eat avocados are fragile. Do not tip avocados from the box, but transfer them manually.
Avoid consumer disappointment. Dispose of 'overripe' avocados in good time. Order frequently to always keep stock on the shelves fresh. This will improve the turnover rate.
Trust the purple EAT ME label, it guarantees that the avocado is ripe and full of flavour.
If you want to test the fruit for hardness, carefully feel with your full hand whether the fruit yields. Avoid pressing the fruit with your fingers, this will damage the flesh.
Useful consumer tip: Avocado flesh discolours quickly. To prevent this, drizzle the flesh with a few drops of lemon or lime juice.
Packaging options
You can have your avocados packaged in many ways. Do you prefer the EAT ME label, our own premium brand? Or do you prefer a private label?  There is also plenty of choice in packaging size:
Packed in a 2-pack, 3-pack, 4-pack, 6-pack or 8-pack
Loose per package with 8, 10, 12, 14, 16, 18, 20, 22 or 24 pieces
Netting 500, 700g, 750g & 1 kg
Tip: avocados are also available in kits, such as the guacamole kit, with everything you need for a homemade guacamole dip. Would you like to know more about our packaging options? Please contact us.
Recipes & preparation tips
Avocados are delicious at any time of the day: for breakfast on toast, in a salad for lunch or as a guacamole dip with tortilla chips as a snack! Browse all recipes and preparation tips with avocado on the EAT ME website.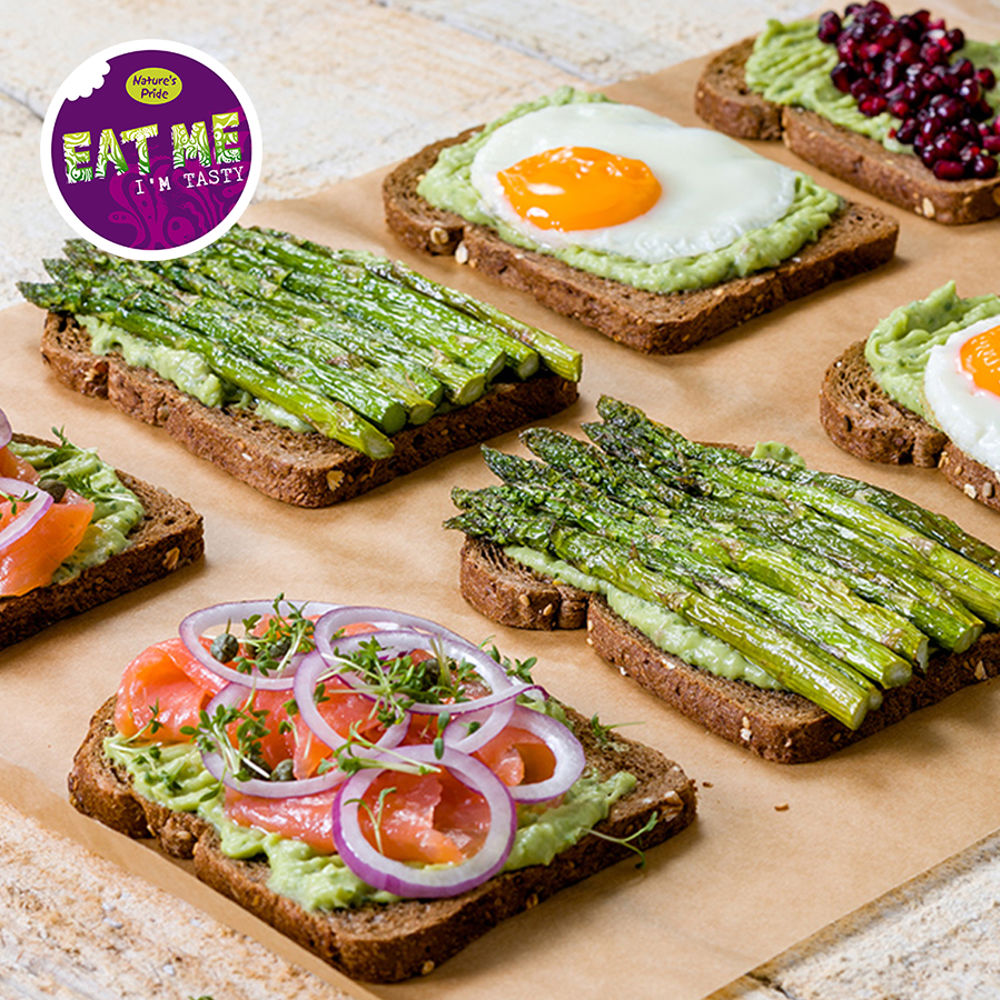 Get in
touch
Select what applies...