Availability
Jan

Available
Feb

Available
Mar

Available
Apr

Available
May

Available
Jun

Available
Jul

Available
Aug

Available
Sep

Available
Oct

Available
Nov

Available
Dec

Available
Storage advice
Transport and storage: Mangoes retain their taste and quality at a temperature between 8 and 12°C.
Shop: store products on the regular fruit shelf in-store.
The most common varieties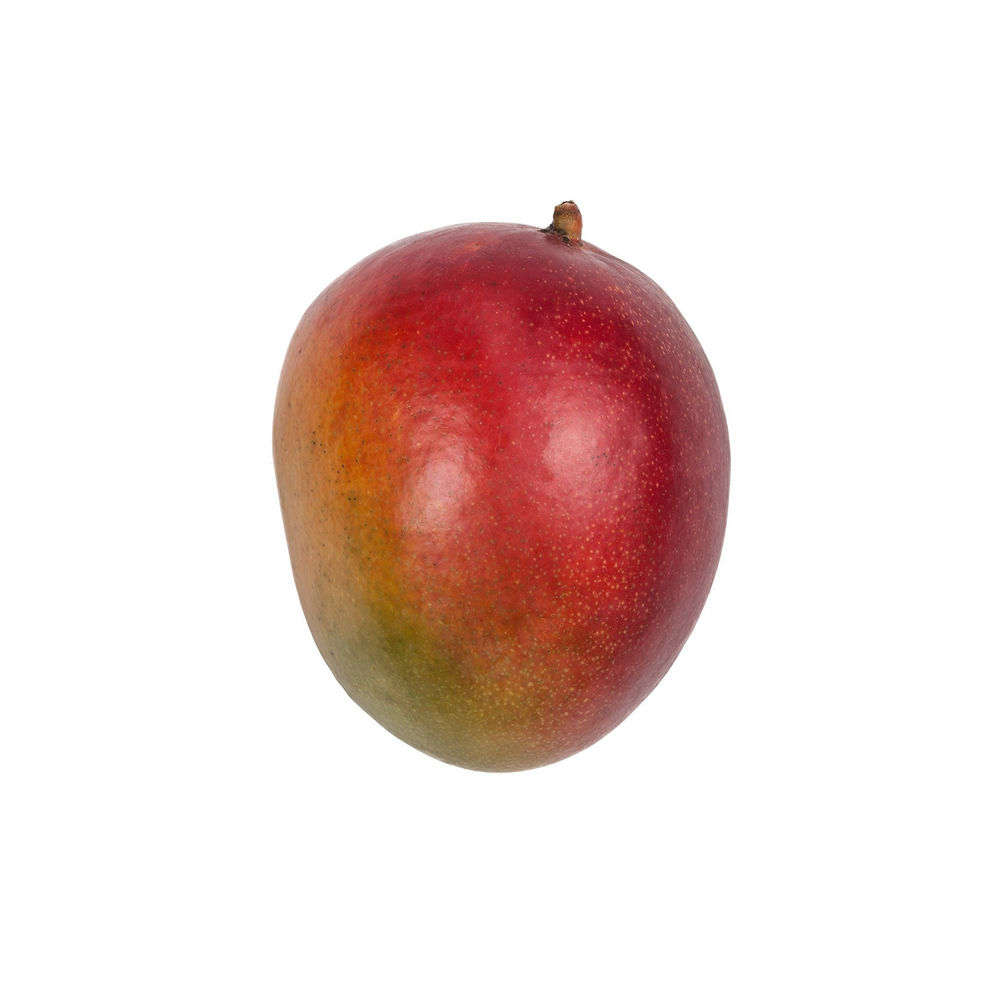 Kent
Kent mangoes are characterised by their large round shape, broad shoulders and thicker elastic skin. Kent mangoes are green-yellow in colour with a dark red blush. The flesh is low in fibre, and juicy and sweet in flavour.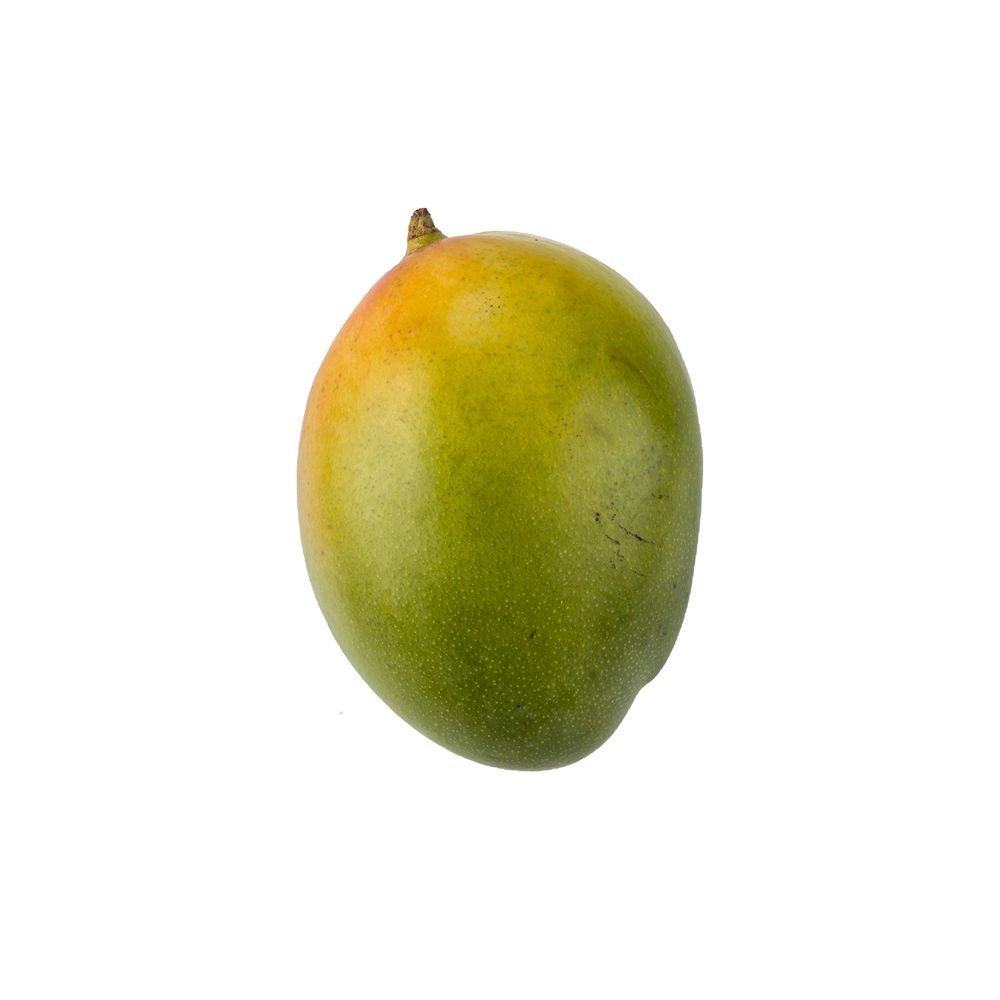 Keitt
The Keitt variety is an elongated, large mango with a thin and smooth skin. A ripe Keitt mango can still feel a little hard. This does not affect the taste. The flesh is low in fibre, refreshing in flavour and very juicy.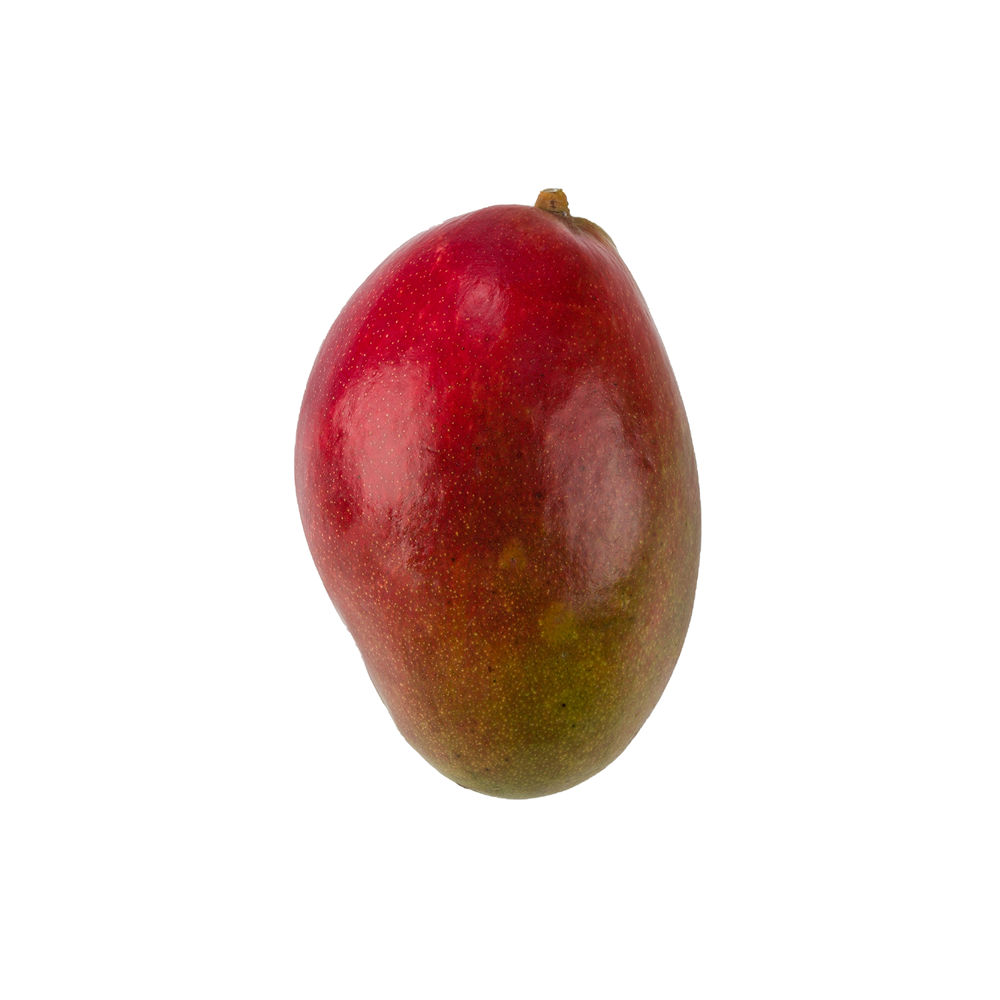 Palmer
Palmer mangoes are elongated fruits with a recognisable red-coloured skin and apricot-coloured, slightly fibrous flesh. This variety is available 10 months a year.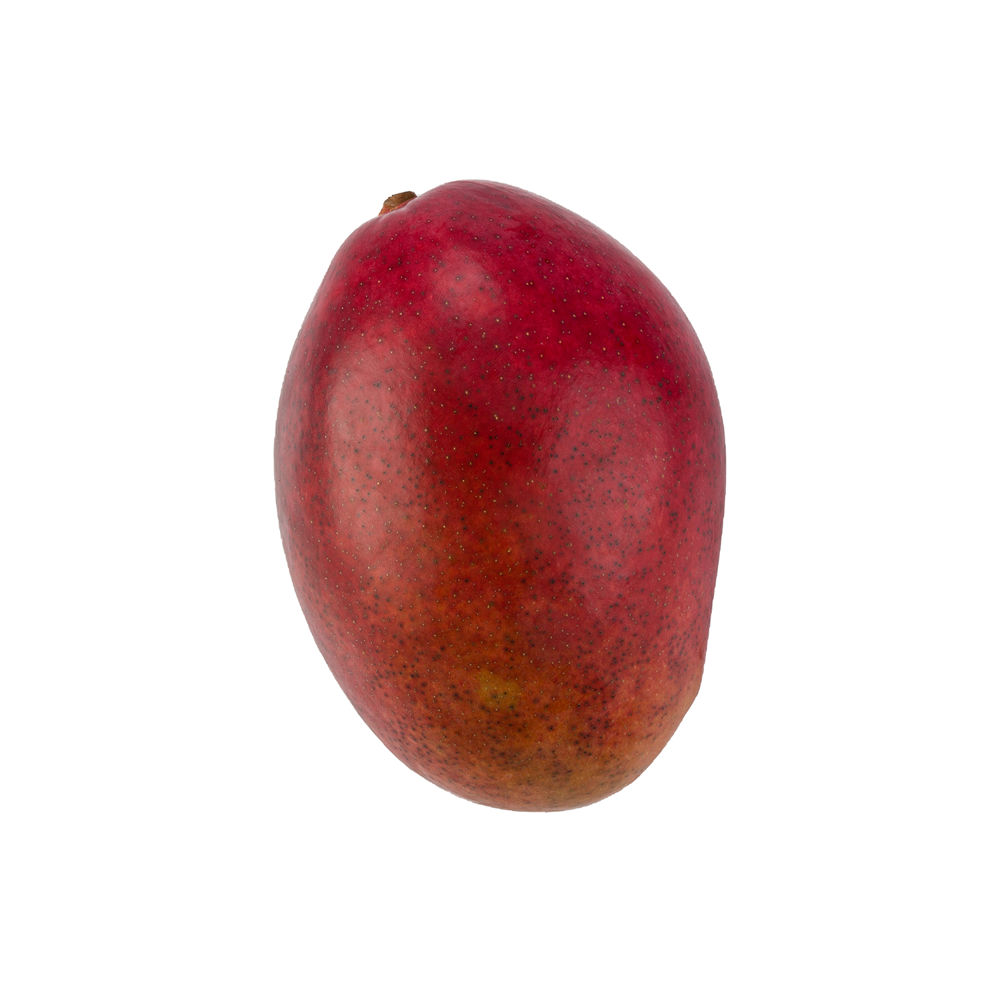 Osteen
You can recognise the Osteen variety by its oval elongated shape. These mangoes have a thick skin with a wine-red blush. The flesh is light orange and slightly sweet.
Our mangoes are grown in:
Growing and harvesting
Within 3 to 5 months of sowing, the seeds germinate and develop into mango plants. It then takes 4 to 6 years for the plants to grow into young mango trees and produce their first fruits. Older mango trees are pruned at the start of each cycle. Growers know exactly when the new season is about to start: they measure several values in the crop to determine this.
The harvest cycle of a mango tree takes 3 months on average. First flowers bloom on the tree, then fruits grow from them. The grower determines whether the mango is ready for harvesting based on established values, like the flesh colour. Mangos must meet strict requirements at Nature's Pride. That is why growers harvest 2 weeks later than normal, on average. This increases the sugar content and gives them a sweeter taste.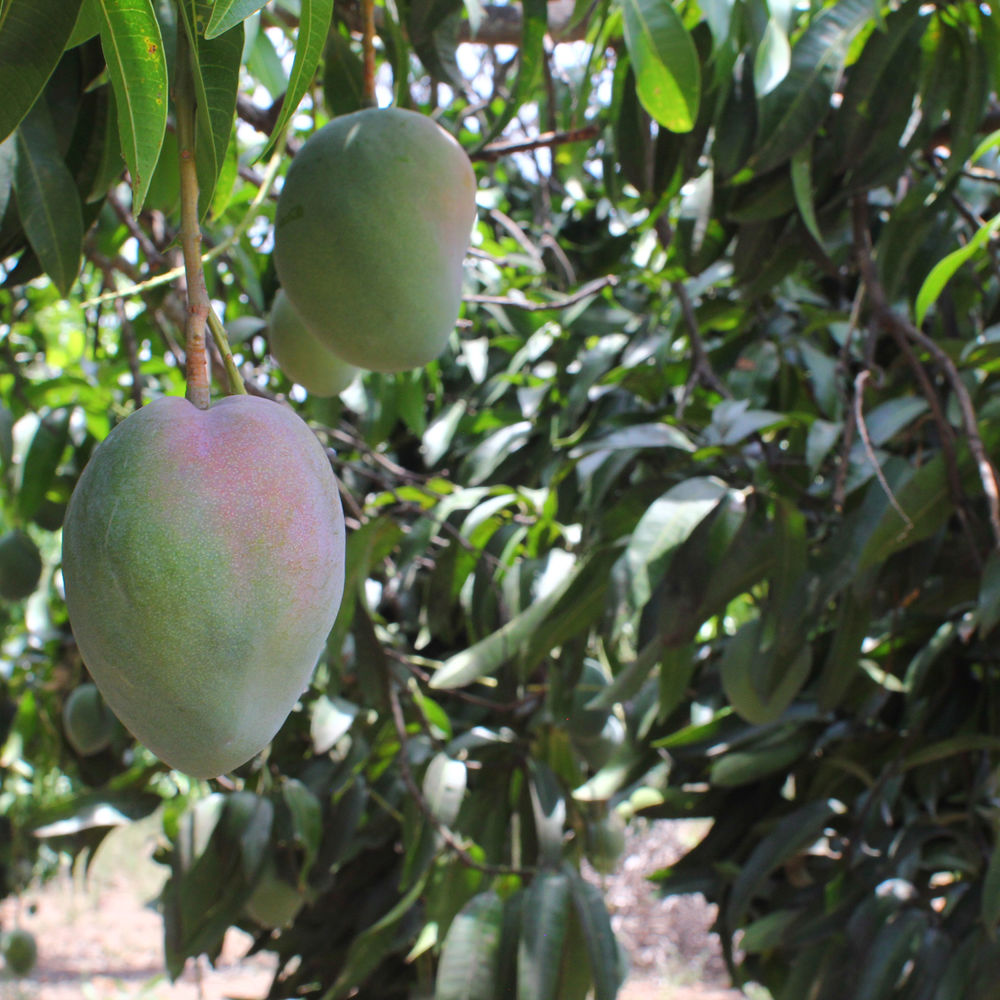 The ripening of our mangoes
Upon arrival at Nature's Pride, the mangoes immediately proceed to the next quality control, before they are ripened further. Our ripening expert determines the ripening process per pallet, whereby the climate of the country of origin (temperature and humidity) is simulated as closely as possible. Eery mango undergoes a selection process, so that only the best fruits go to the customer. Read more about our ripening process on the 'Ripening program' page.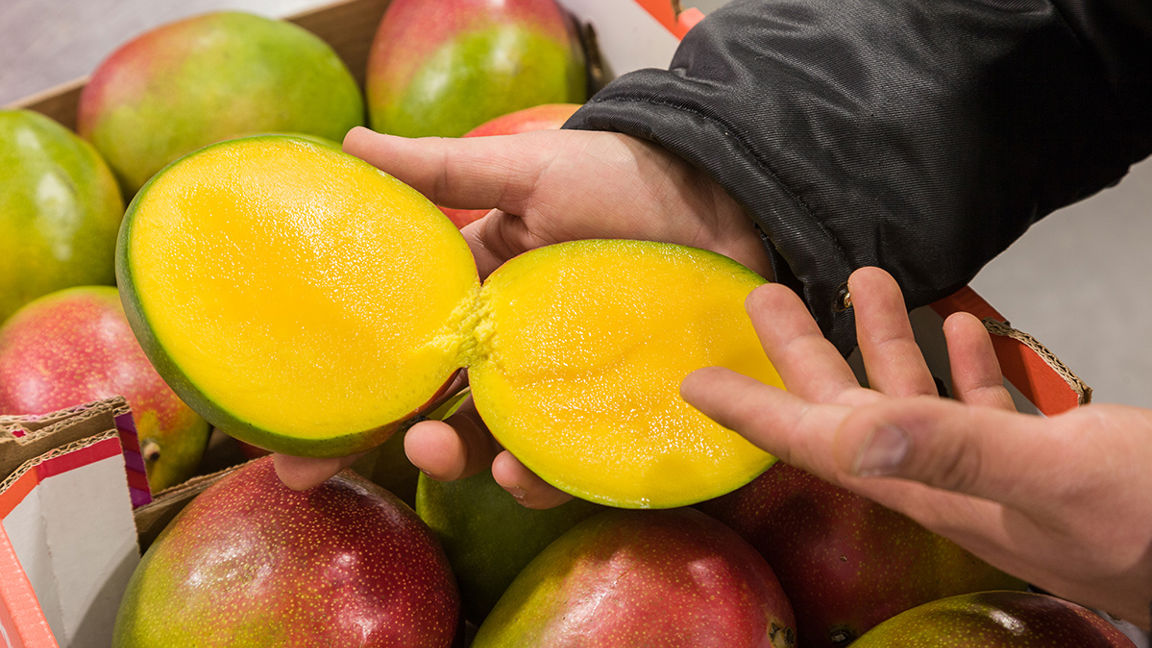 Tips for in-store
Handle mangoes with care. Ready-to-eat mangoes are fragile. Do not tip the box over, but transfer the mangoes manually, one by one.
Avoid consumer disappointment. Dispose of 'overripe' mangoes in good time.
Order frequently to always keep stock on the shelves fresh. This will improve the turnover rate.
Trust the purple EAT ME label, it guarantees that the mango is ripe and full of flavour.
To test the fruit for hardness, carefully feel with your full hand whether the fruit yields. Avoid pressing the fruit with your fingers, this will damage the flesh.
Packaging options
You can order ready-to-eat EAT ME mangoes in various packaging. Loose per package of approximately 4 kg and in a 2-pack.
Mangoes look attractive in Nature's Pride EAT ME packaging. If you prefer to use your private label, we are happy to help. Take a look at some examples below and contact us to discuss possibilities.
Recipes & preparation tips
You can eat mangos at any time of the day. They are delicious for breakfast with yogurt, as a snack and also for dinner in a poké bowl, for example. If you would like more recipes and preparation tips, please visit the EAT ME website!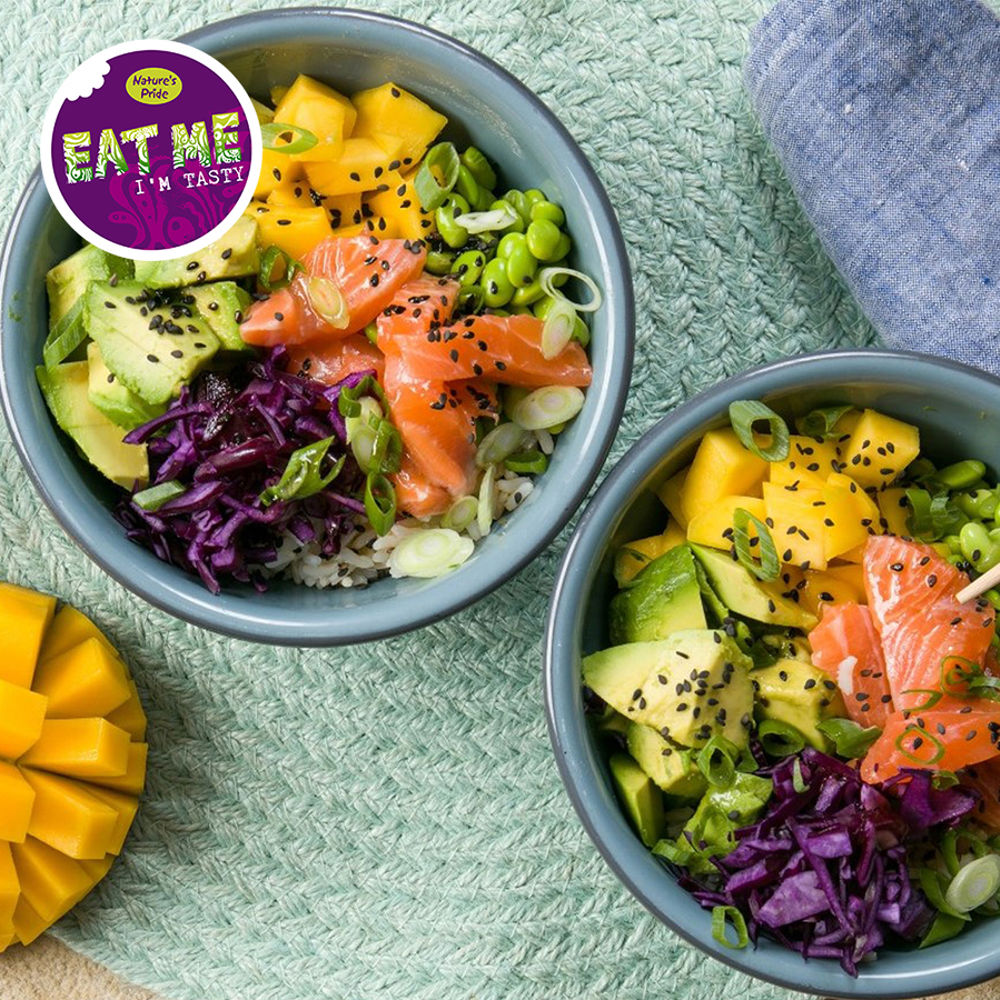 Get in
touch
Select what applies...