Availability
Jan

Available
Feb

Available
Mar

Available
Apr

Available
May

Available
Jun

Available
Jul

Available
Aug

Available
Sep

Available
Oct

Available
Nov

Available
Dec

Available
Storage advice
Transport and storage: Ideally, the temperature should be 10˚C for transport and storage of Padrón chilli peppers.
Shop: Padrón chilli peppers stay fresh for longer on the regular produce shelf.
Packaging options
Packed per 50, 75, 200 and 500 grams
Loose per package of 2kg
A premium product like Padrón peppers deserves a matching EAT ME packaging. We are also happy to make room for your private label on our production lines.
Our Padró n chilli peppers are grown in:
Recipes & preparation tips
The mildly spicy taste of the Padrón is a perfect fit for chilli soup. It is also suitable for grilling, accompanied by a herby dip. Roasted with sea salt, the Padrón is a lovely addition to a plate of tapas. The taste of the pepper can be influenced during preparation by removing the seeds and membranes. Washing and chopping is enough.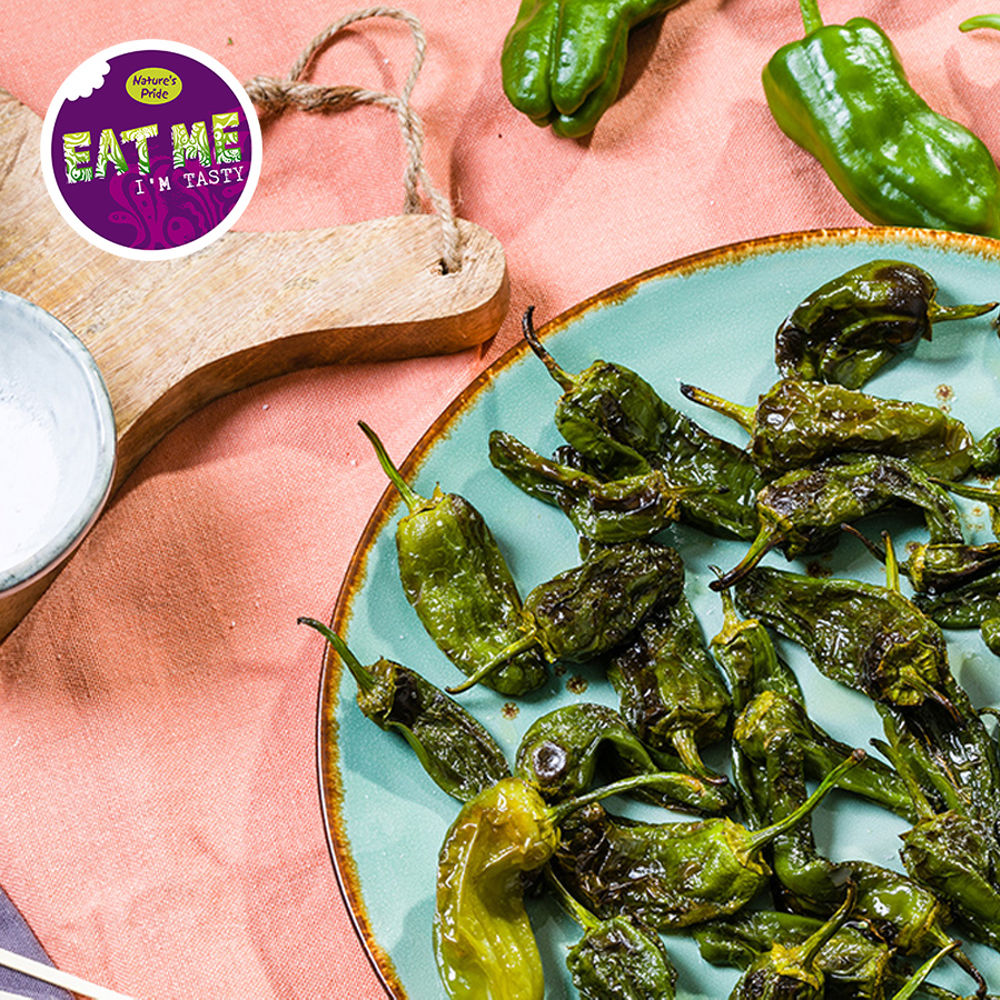 Get in
touch
Select what applies...