Availability
Jan

Available
Feb

Available
Mar

Available
Apr

Available
May

Not available
Jun

Not available
Jul

Not available
Aug

Not available
Sep

Not available
Oct

Not available
Nov

Not available
Dec

Available
Storage advice
Transport and storage: Like other edible flowers, they must be transported and stored in cool conditions. Maintain a temperature between 2 and 4˚C.
Shop: An edible flower like calendula has a long shelf life in the refrigerator.
Our calendula flowers are grown in:
Packaging options
Packed per 6-8 pieces, per package of 8 packs
Recipes & preparation tips
Edible calendula has a subtle peppery taste. The flower is especially popular for its colour: bright orange or yellow. The petals add a splash of colour to rice dishes and also work well in soups. You can even brew a tasty tea with calendula. To maintain the shape of the flower when it is processed raw, it is better not to rinse calendula before use.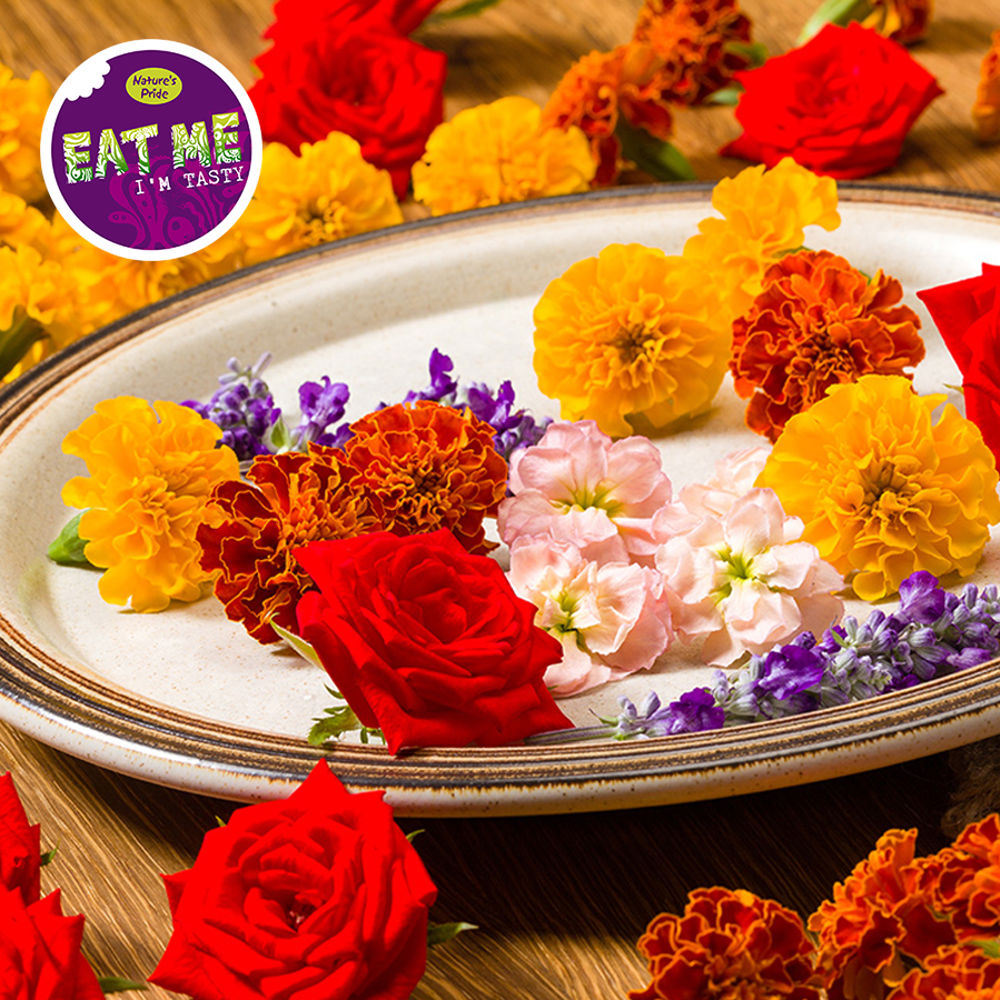 Get in
touch
Select what applies...