Availability
Jan

Available
Feb

Available
Mar

Available
Apr

Available
May

Available
Jun

Available
Jul

Available
Aug

Available
Sep

Available
Oct

Available
Nov

Available
Dec

Available
Storage advice
Transport and storage: For edible flowers such as the courgette, maintain a temperature of 10˚C during transport and storage.
Shop: The flower retains its quality best on the refrigerated shelf.
Our courgette flowers are grown in:
Packaging options
Packed per 15 pieces, per package of 8 packs
Recipes & preparation tips
It would be a waste to only use the flower of edible courgettes as a garnish. The delicate flavour also encourages other culinary experiments. Why not try filling the edible courgette flower for a change? Or give salads an exotic makeover by adding the yellow part of the flower. Do not rinse the flower, but clean it thoroughly and remove stamens.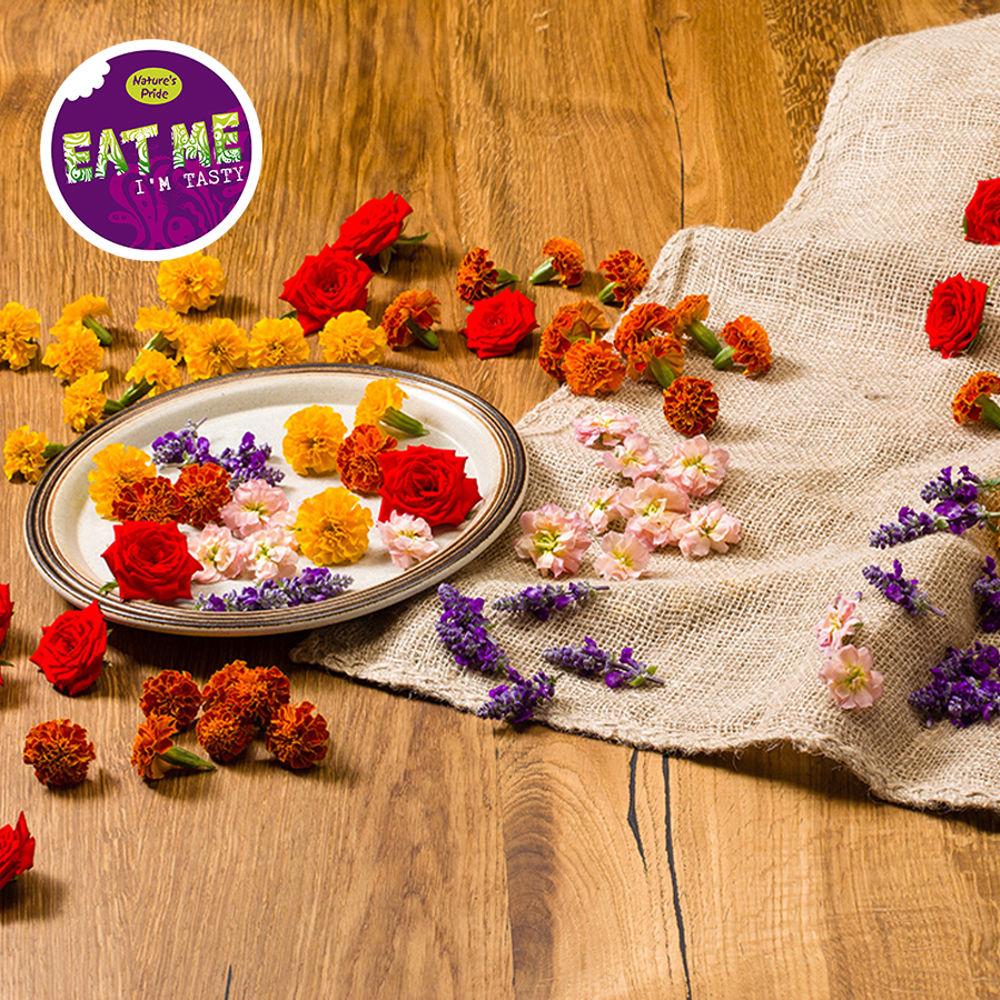 Get in
touch
Select what applies...