Availability
Jan

Available
Feb

Available
Mar

Available
Apr

Available
May

Available
Jun

Available
Jul

Available
Aug

Available
Sep

Available
Oct

Available
Nov

Available
Dec

Available
Storage advice
Transport and storage: The flowers best retain their quality under refrigerated conditions. Maintain a temperature between 2 and 4˚C during transport and storage.
Shop: The shelf life of edible lavender remains optimal on the refrigerated shelf.
Our lavender is grown in:
Packaging options
Packed per 35-55 pieces, per package of 8 packs
Nature's Pride packs edible lavender in the exclusive EAT ME packaging as standard. If you prefer a private label, our account managers are happy to explain the possibilities.
Recipes & preparation tips
Edible lavender is mostly used in desserts. The flowers work well in a variety of desserts, such as a chocolate cake or a dessert sauce. The purple-blue colour of the edible flower also adds an interesting dimension to ice cream desserts. Because the delicate flowers easily lose their shape in the water, rinsing before use is not advisable.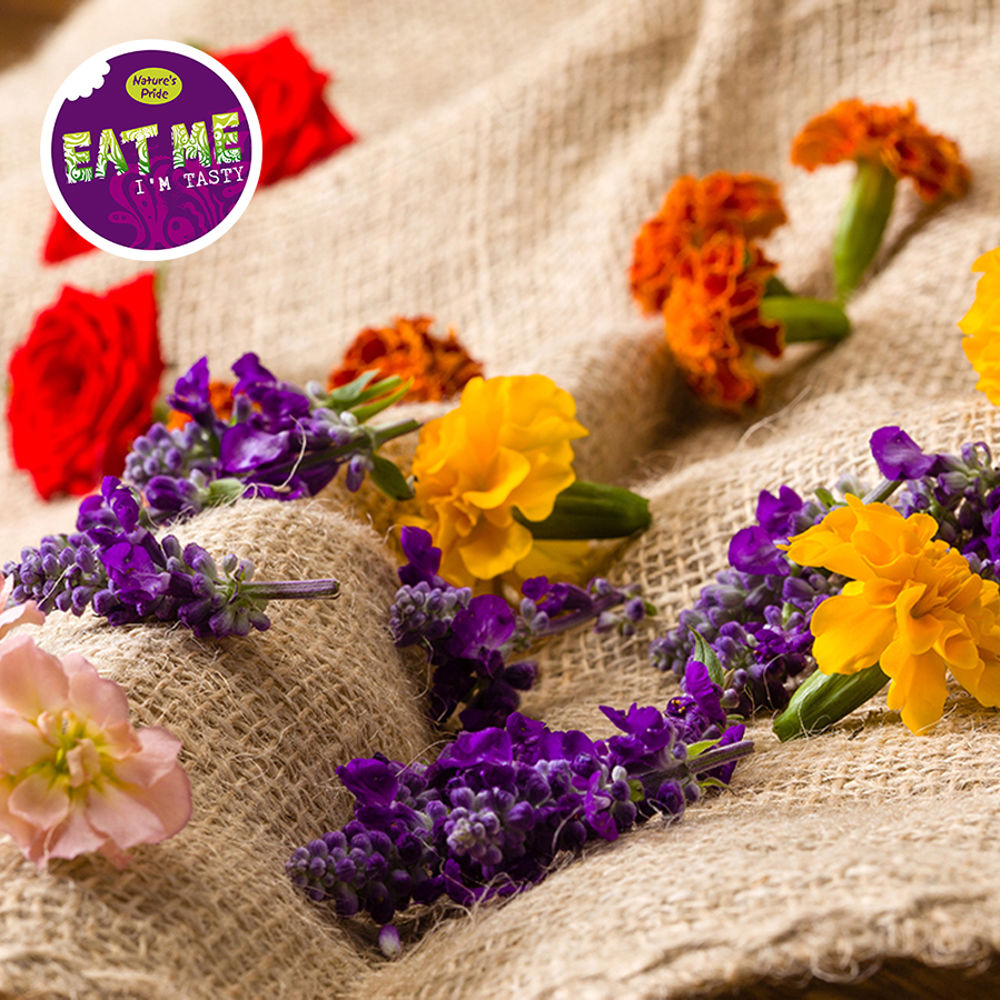 Get in
touch
Select what applies...