Availability
Jan

Available
Feb

Available
Mar

Available
Apr

Available
May

Available
Jun

Not available
Jul

Not available
Aug

Not available
Sep

Not available
Oct

Not available
Nov

Not available
Dec

Available
Storage advice
Transport and storage: Cooling is essential on the road and for storage. Maintain a temperature between 2 and 4˚C.
Shop: Nasturtiums look fresher for longer on the refrigerated shelf.
Our nasturtiums are grown in:
Packaging options
Packed per 10-18 pieces, per package of 8 packs
Recipes & preparation tips
One obvious use for nasturtiums is to brighten up salads and other dishes with the brightly coloured petals. This culinary application is known, but the fact that the leaves are also edible is less known. With its abundance of vitamin C, edible nasturtium is a great addition to a healthy sandwich. Cream cheese and eggs can also be delicately seasoned with some finely chopped leaves.
Using the stamens and pistils slightly intensifies the taste. If the nasturtium is used in a bar setting, rinsing is not recommended: if you do, the flower will not hold its shape in drinks.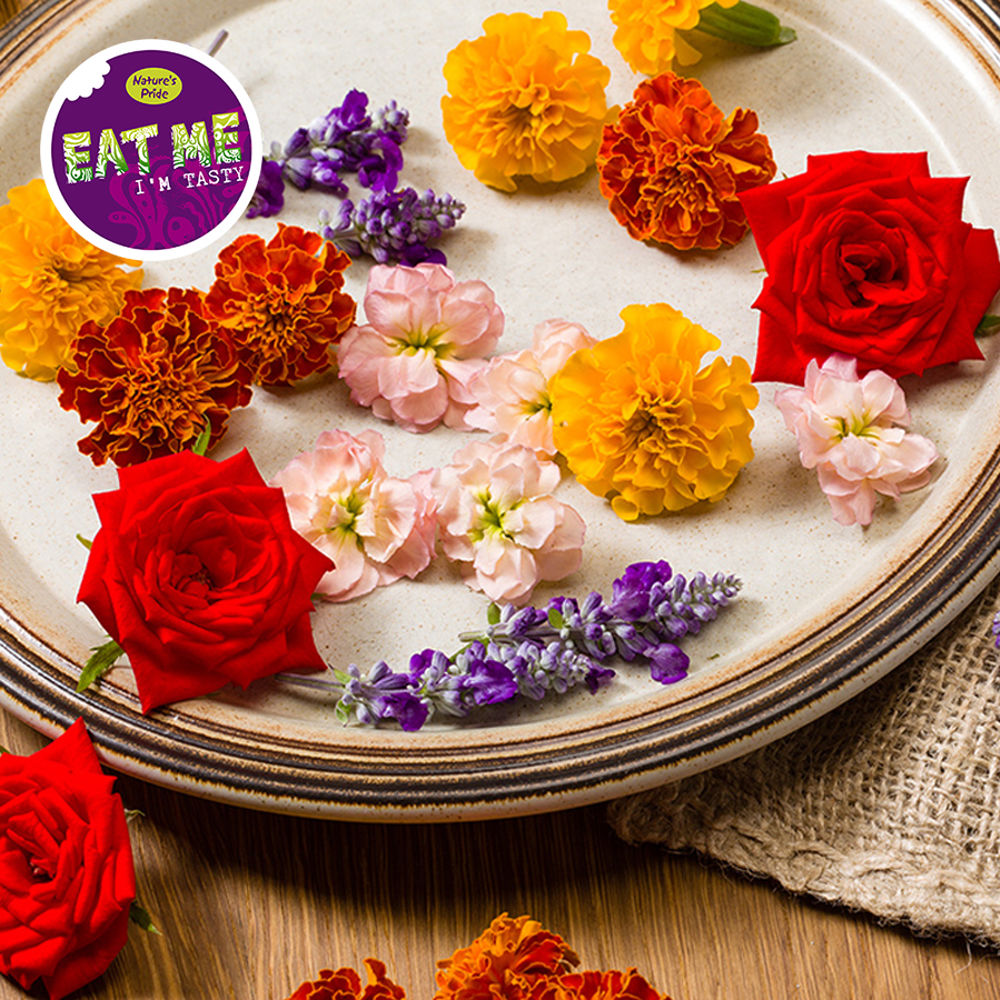 Get in
touch
Select what applies...