Availability
Jan

Available
Feb

Available
Mar

Available
Apr

Available
May

Available
Jun

Available
Jul

Available
Aug

Available
Sep

Available
Oct

Available
Nov

Available
Dec

Available
Storage advice
Transport: Ideal for the pansy is to keep the flowers cool during transport and storage. The optimal temperature is between 2 and 4 ˚C.
Shop: The pansy prefers the temperature on the refrigerated shelf.
Our tricolour pansies are grown in:
Packaging options
Packed per 30-45 pieces, per package of 8 packs
Nature's Pride has exclusive packaging concepts with the EAT ME style for the edible tricolour pansy. We are also happy to package under private labels.
Recipes & preparation tips
As a decoration on top of a coconut bowl. As a colourful ingredient in a sea bass and passion fruit ceviche. Or as a striking element in a plum salad. These are just a few of the adventurous ideas on the EAT ME website for using the edible tricolour pansy in the kitchen. The flower combines a decorative appearance with a subtle taste, which harmonises with just about anything. Even on a cake, after a sugar bath. Rinsing is not recommended if the flower needs to keep its shape.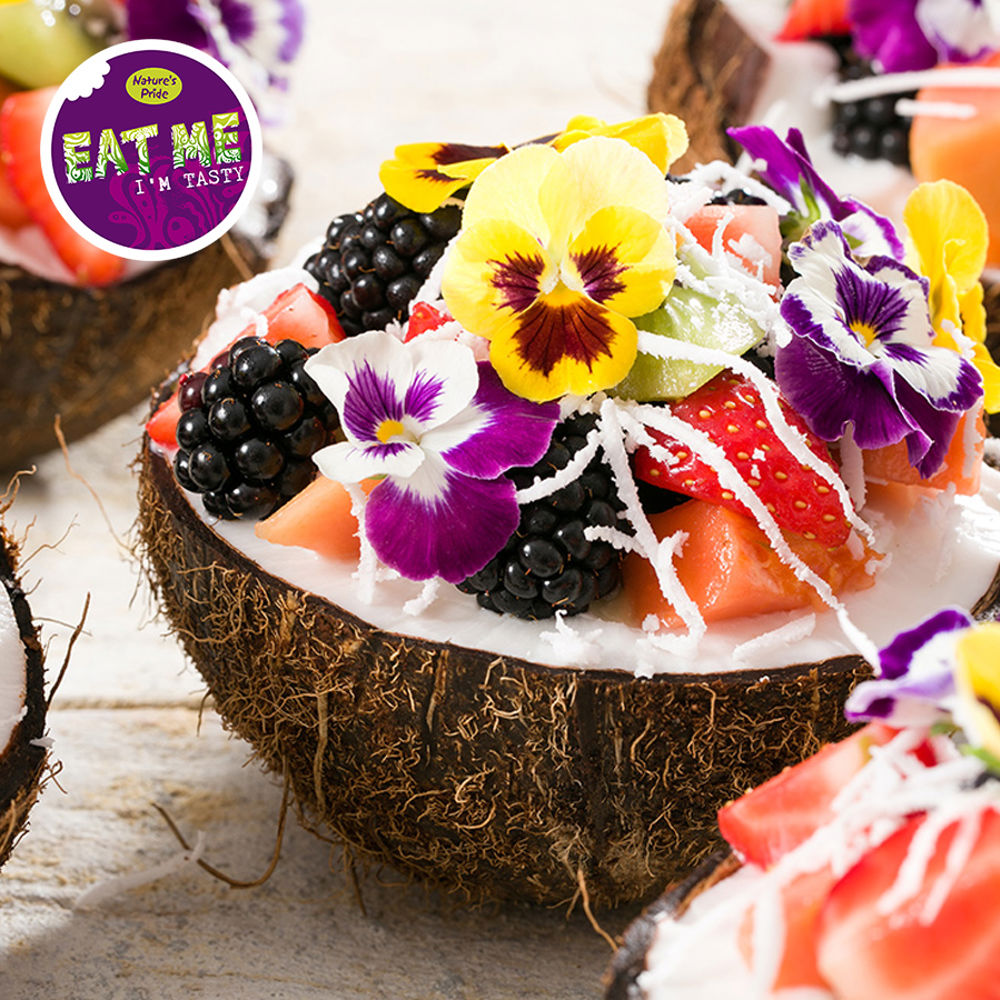 Get in
touch
Select what applies...