Availability
Jan

Available
Feb

Available
Mar

Available
Apr

Available
May

Available
Jun

Available
Jul

Available
Aug

Available
Sep

Available
Oct

Available
Nov

Available
Dec

Available
Storage advice
Transport and storage: Maintain a temperature between 2 and 4˚C on the road and for storage.
Shop: Tagetes retain their freshness for longer if you present the flowers on the refrigerated shelf.
Our tagetes are grown in:
Packaging options
Packed per 12-15 pieces, per package of 8 packs
Recipes & preparation tips
The citrus-like taste of edible Tagetes is not very dominant, so that the petals can easily be added to a dish. The yellow or orange colour adds appeal to salads and also comes into its own with fish dishes. Other uses include desserts such as ice cream.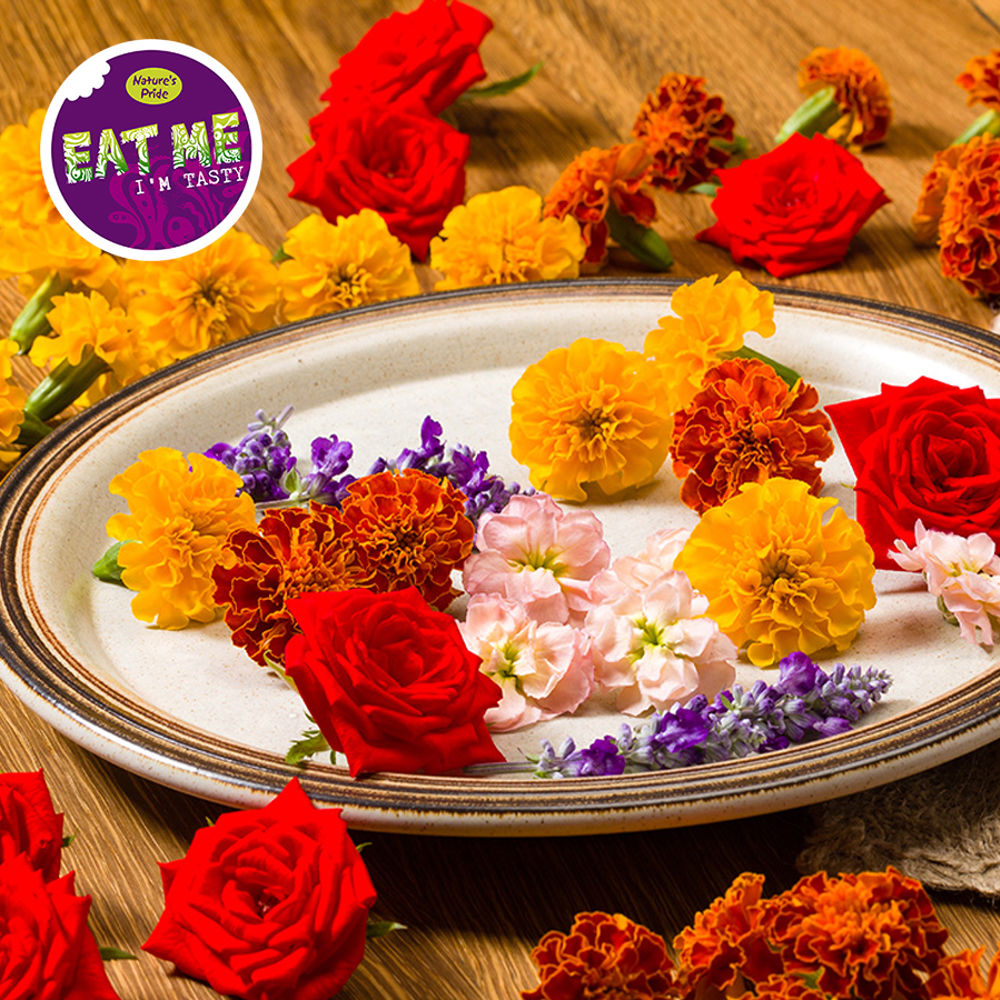 Get in
touch
Select what applies...