Availability
Jan

Available
Feb

Available
Mar

Available
Apr

Available
May

Available
Jun

Available
Jul

Available
Aug

Available
Sep

Available
Oct

Available
Nov

Available
Dec

Available
Storage advice
Transport and storage: For fresh herbs such as basil, refrigerated transport and storage are best: 8 to 12˚C.
Shop: Basil is one of the few fresh herbs that demands a place on the regular fruit and vegetable shelf. Please note this!
Varieties
Green basil
A variety with tender, oval leaves, bright green in colour. Known as 'regular' basil because of its recognisable taste.
Red basil
In the red variety, the tender, oval leaves have pointed shoots. The colour varies from dark red to purple. The taste is more reminiscent of aniseed.
Thai basil
Thai basil has the strongest aroma, combined with a slightly sweeter taste. Here, too, the tender, oval leaves have pointed shoots.
Packaging options
Loose per package of 1 kg
Nature's Pride supplies basil in attractive EAT ME packaging as standard. Of course, your private label is also possible. Please get in touch to find out what we can do for you.
Growing and harvesting
Basil only needs 3 to 6 weeks to grow from seed to plant. Depending on the circumstances (water, heat and sunlight), this period can last up to 3 months. Once the crop has reached the correct height, machetes are used to harvest basil.
Packed in plastic crates, the herbs are sent to the packing area to be cooled down. Then the herbs are checked for quality and length. Bunching is done customer-specific, for example, in bunches of 10 grams. The herb bunches arrive at Nature's Pride packed in boxes.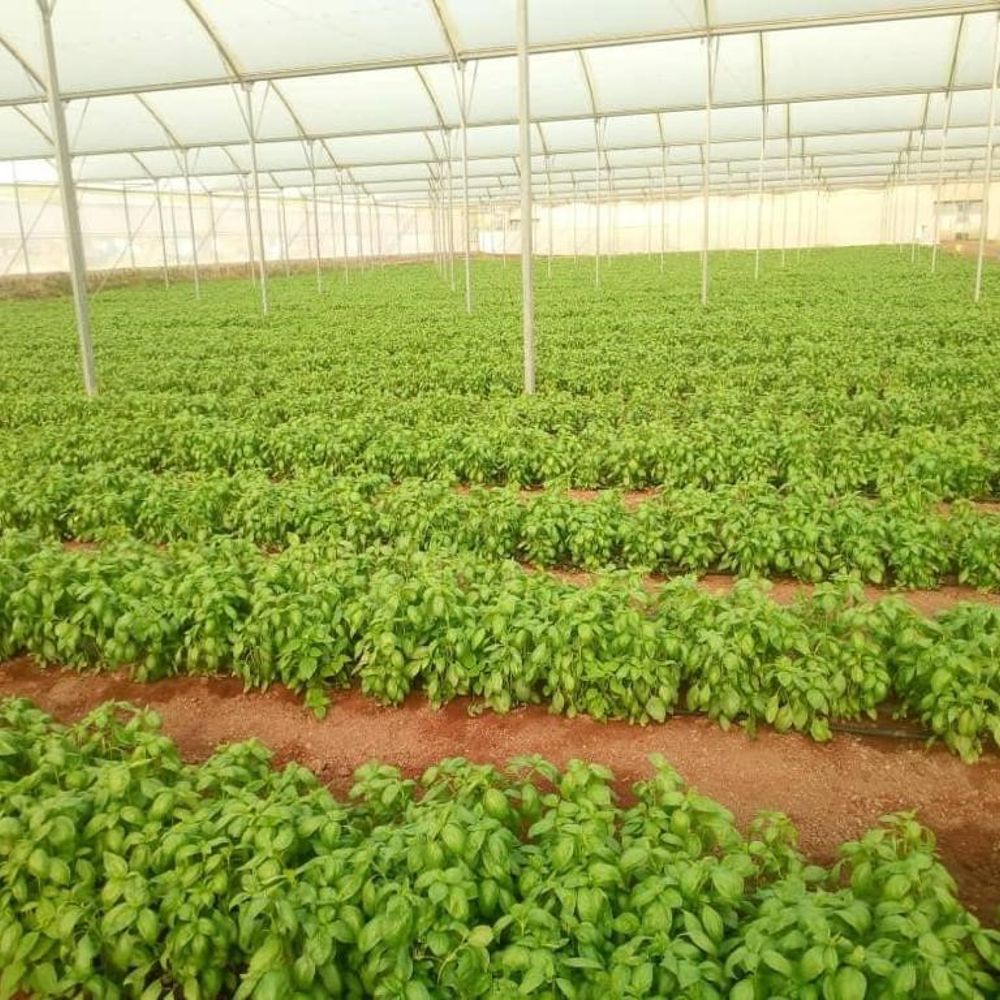 Recipes & preparation tips
No pizza without basil, and the popular herb shows up in many other recipes of Italian origin. Sometimes basil is used in a pizza with a difference, like the spicy pizza with sweet potato or the wrap pizza with avocado that you can find on the EAT ME website. A very simple use is with mozzarella and tomato, a classic from the Italian kitchen. Rinse the sprigs and remove the leaves before tearing, cutting or chopping.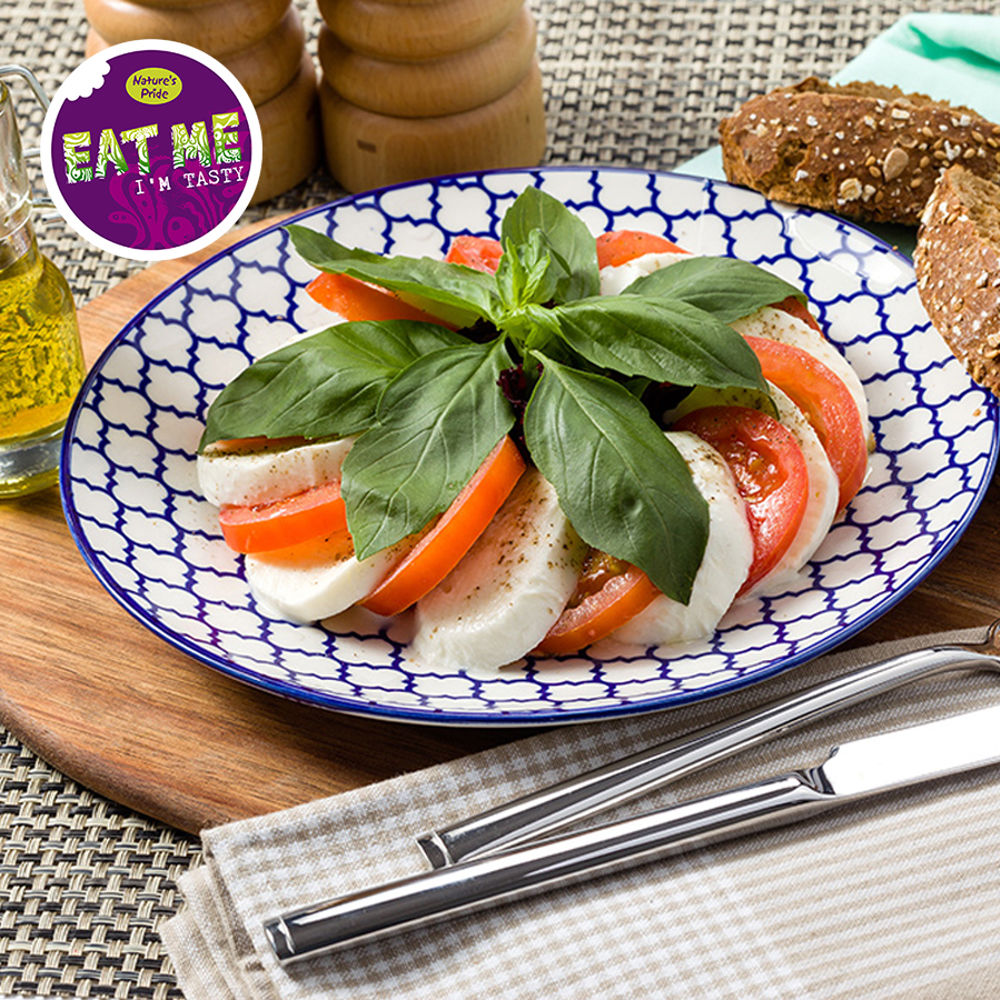 Get in
touch
Select what applies...