Availability
Jan

Available
Feb

Available
Mar

Available
Apr

Available
May

Available
Jun

Available
Jul

Available
Aug

Available
Sep

Available
Oct

Available
Nov

Available
Dec

Available
Storage advice
Transport and storage: The fresh character of chervil is preserved when it is transported and stored refrigerated, at a temperature between 2 and 4˚C.
Shop: Present chervil with the other fresh herbs in the refrigerated section.
Packaging options
Loose per package of 1 kg
At Nature's Pride, you can order chervil in our attractive EAT ME packaging. We are also happy to meet your wishes for a private label.
Recipes & preparation tips
The EAT ME website features a recipe for traditional chervil soup. This herb also comes into its own served with grilled ribeye and a bean salad. Chervil is a lovely seasoning in a seafood sauce or cucumber salad. Rinse the herb before cooking and pat it dry with kitchen paper. You can cook it, but it is best to wait until the end of the cooking process. Otherwise, chervil will lose too much of its typical flavour.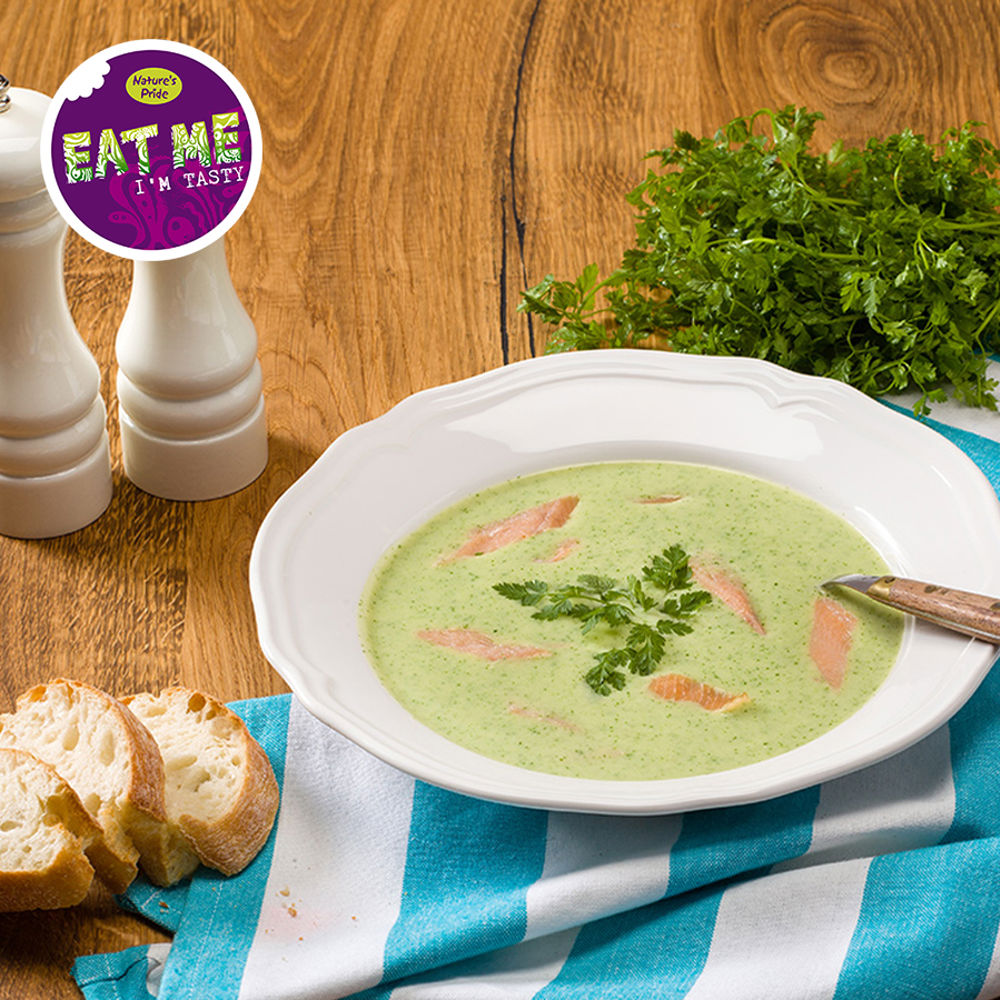 Get in
touch
Select what applies...