Availability
Jan

Available
Feb

Available
Mar

Available
Apr

Available
May

Available
Jun

Available
Jul

Available
Aug

Available
Sep

Available
Oct

Available
Nov

Available
Dec

Available
Storage advice
Transport and storage: As with other fresh herbs, garlic chives are best transported and stored at a temperature between 2 and 8˚C.
Shop: Fresh herbs are best presented in the cold store.
Our garlic chives are grown in:
Growing and harvesting
Garlic chives only need 3 to 6 weeks to grow from seed to plant. Depending on the circumstances (water, heat and sunlight), this period can last up to 3 months. Once the crop has reached the correct height, machetes are used to harvest garlic chives.
Packed in plastic crates, the herbs are sent to the packing area to be cooled down. Then the herbs are checked for quality and length. Bunching is done customer-specific, for example, in bunches of 10 grams. The herb bunches arrive at Nature's Pride packed in boxes.
Packaging options
Loose per package of 1 kg
Your consumer will immediately recognise the quality by the EAT ME label. Of course, packaging with a private label is also possible. Ask our account managers about the possibilities.
Recipes & preparation tips
One of the pleasant features of garlic chives is that the taste is a good substitute for authentic garlic, but that there is no lingering smell after eating. This makes it an excellent ingredient in an alternative garlic sauce. Herb butter is another dish in which the soft onion flavour stands out. To process the herb, it is sufficient to rinse, then pat dry and snip with scissors.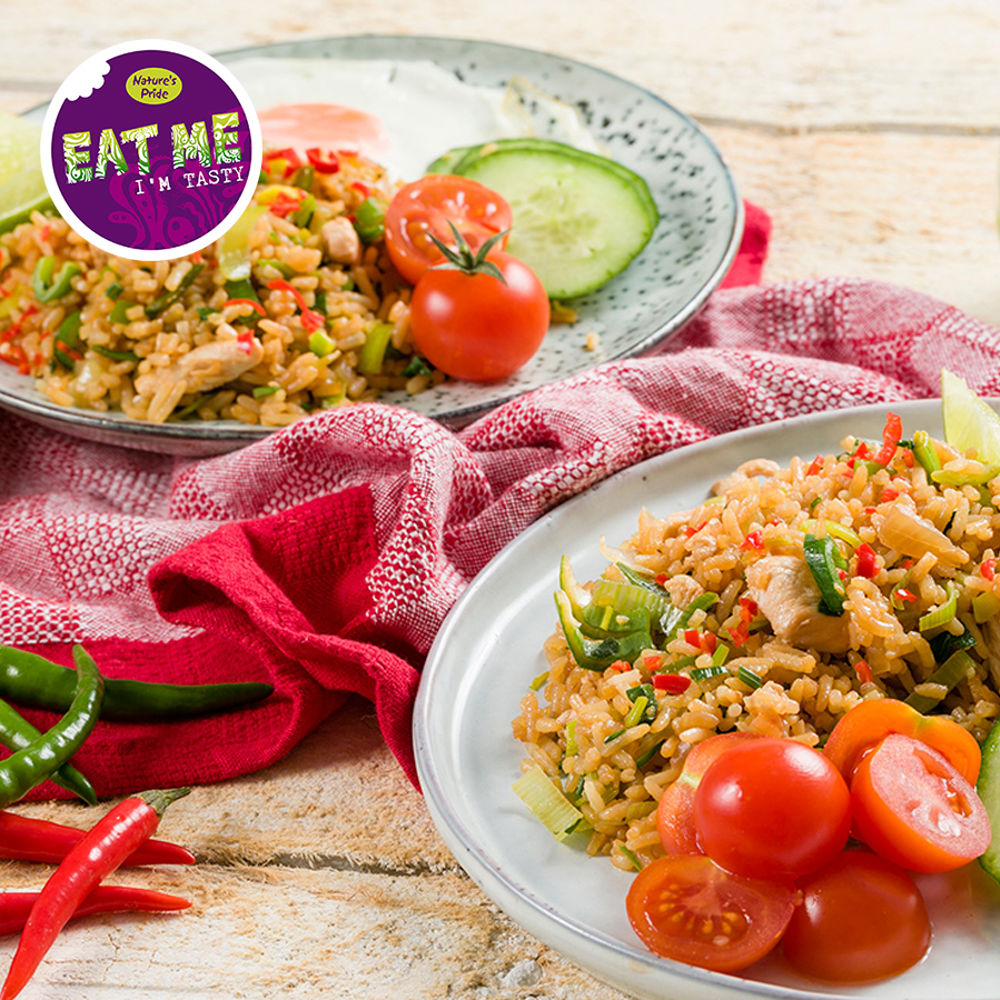 Get in
touch
Select what applies...