Availability
Jan

Available
Feb

Available
Mar

Available
Apr

Available
May

Available
Jun

Available
Jul

Available
Aug

Available
Sep

Available
Oct

Available
Nov

Available
Dec

Available
Storage advice
Transport and storage: As with many fresh herbs, refrigerated transport and storage is essential. Maintain a temperature between 2 and 4˚C.
Shop: The quality remains optimal in among the other fresh herbs in the refrigerated section.
Packaging options
Loose per package of 1 kg
Choose to have fresh sage delivered in Nature's Pride's EAT ME packaging. Or contact our account managers if you prefer to use a private label.
Recipes & preparation tips
With sage, the advice is to use it cautiously: if you add too much, the herb will dominate your dish. Especially with fresh sage that has been finely chopped, the taste can overpower other ingredients. It is delicious in herby marinades and meat dishes. Butternut squash also works well combined with fresh sage and thyme; see our recipe on the EAT ME website. Briefly rinse the herb under running water and pat dry.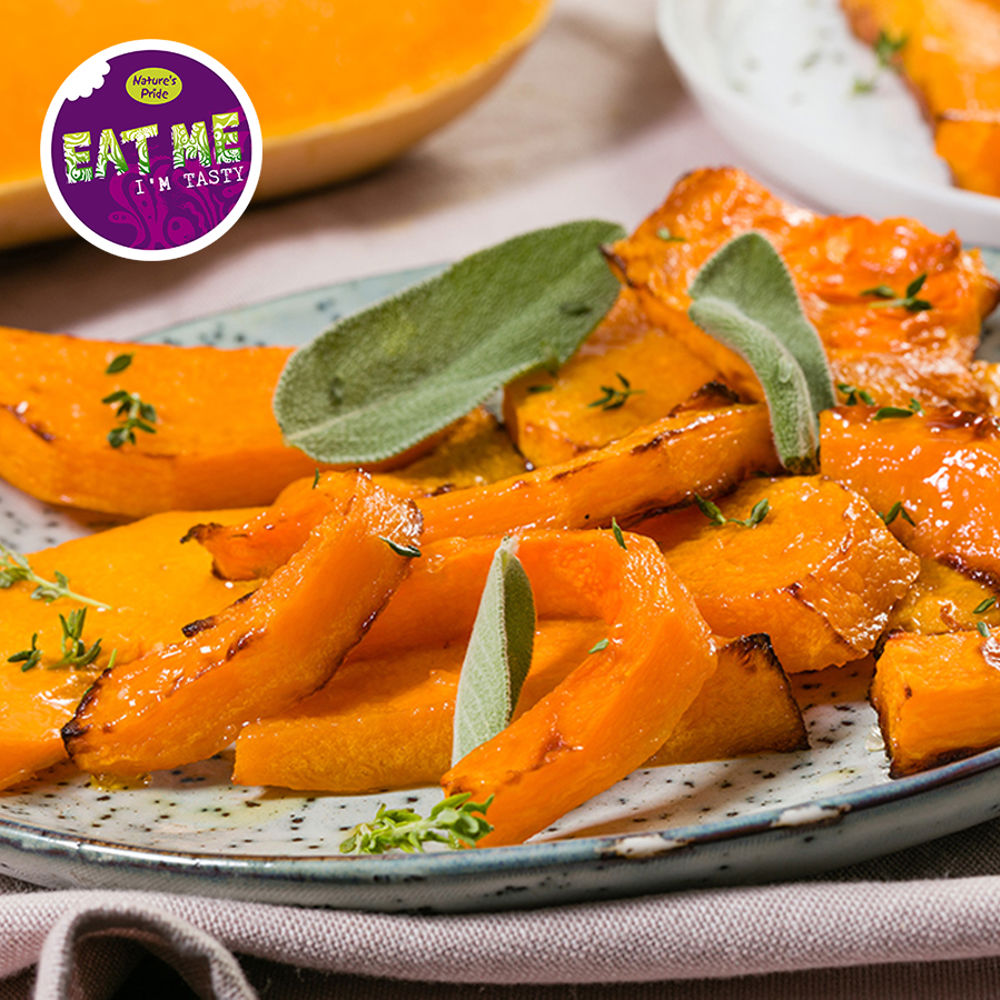 Get in
touch
Select what applies...