Availability
Jan

Available
Feb

Available
Mar

Available
Apr

Available
May

Available
Jun

Available
Jul

Available
Aug

Available
Sep

Available
Oct

Available
Nov

Available
Dec

Available
Storage advice
Transport and storage: Cool conditions make turmeric last longer. For transport and storage, 10 to 12˚C is a good target temperature.
Shop: A place on the regular produce shelf is fine.
Our turmeric is grown in:
Growing and harvesting
Turmeric can be grown without protective agents. Once the plant is fully grown, the leaves are 40 centimetres long and 20 centimetres wide. As a result, weeds get no chance to grow under the sizeable foliage.
The turmeric plant is related to the ginger plant. To provide the shrubby crop with sufficient water during cultivation, the fields are equipped with irrigation systems. The harvest starts around 9 months after planting. Equipped with a shovel and a knife, employees get the roots above the ground.
The crates with turmeric root are further processed in the packing stations: cleaning, sorting according to quality and preparing for transport to Nature's Pride.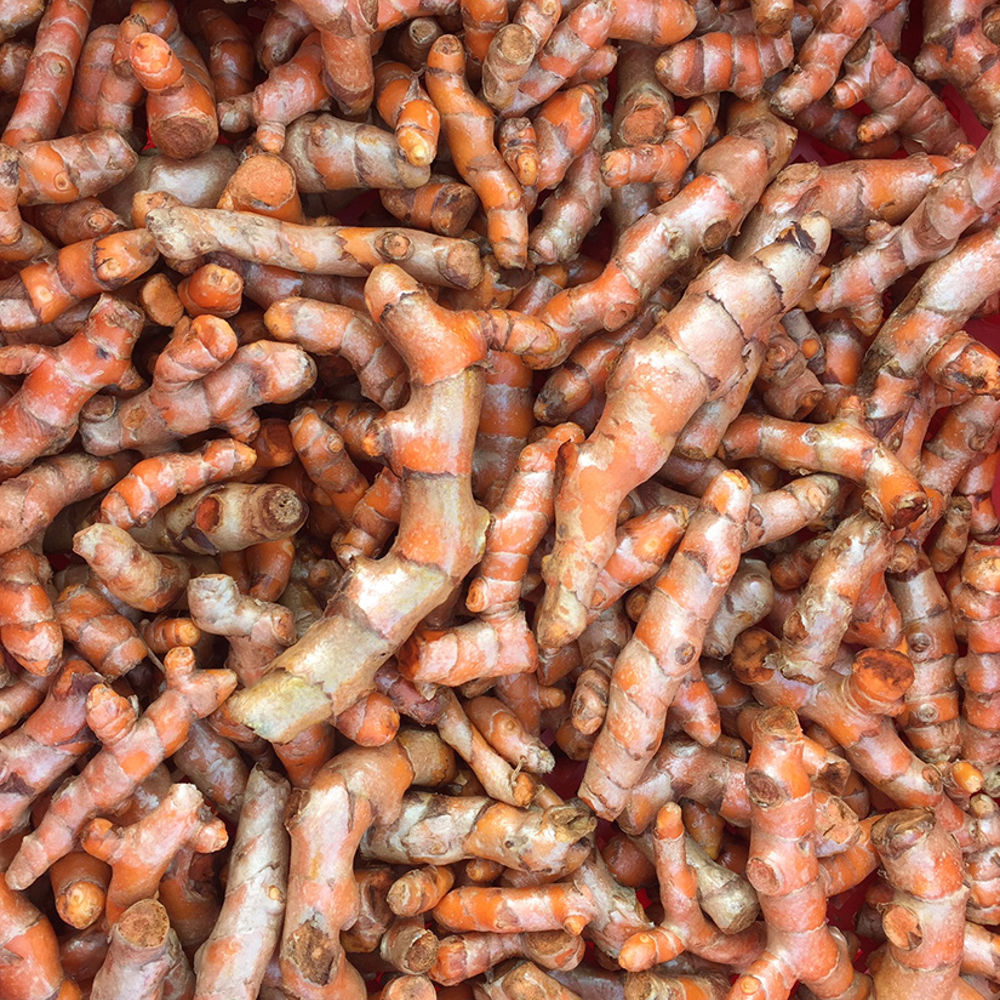 Packaging options
Loose per package of 1, 2 or 13 kg
Packed per 125 grams, per package of 8 x 125 grams
Packed per 250 grams, per package of 8 x 250 grams
Turmeric can be found at Nature's Pride in the distinctive EAT ME packaging. We can, of course, help you to market turmeric under a private label.
Recipes & preparation tips
Oriental mussels, chicken satay or a granadilla bavarois: just a few of the various recipes on the EAT ME website that benefit from a flavour boost from turmeric. This shows just how versatile this root is, whether for drinks or other recipes. The pleasant taste of turmeric does not require much preparation. Peeling and slicing or grating the root is all it takes. The root is now ready to be cooked. Squeeze it firmly to make juice.
Get in
touch
Select what applies...