Availability
Jan

Not available
Feb

Not available
Mar

Not available
Apr

Not available
May

Not available
Jun

Not available
Jul

Not available
Aug

Not available
Sep

Available
Oct

Available
Nov

Available
Dec

Available
Storage advice
Transport and storage: Purple asparagus require the same approach as the other colours. During transport and storage, their condition remains optimal when temperatures do not exceed 2˚C.
Shop: In the shop, purple asparagus belong in the refrigerator.
Our purple asparagus are grown in:
Packaging options
Our purple asparagus are available in various sizes: L, XL and Jumbo. You can order all sizes per bundle of 450 grams. In addition to the trusted EAT ME packaging, at Nature's Pride we are open to providing your private label packaging.
Recipes & preparation tips
Preparation time in the kitchen is a doddle: just chop off the bottom 1 to 2 cm, and purple asparagus is immediately ready for cooking, stir-frying, sautéing or grilling. A quick preparation benefits the taste and texture. The purple asparagus shares the culinary possibilities of the other colours. The mild sweet taste also makes it a logical (and raw) option for a salad. Purple asparagus are an excellent accompaniment to meat and fish.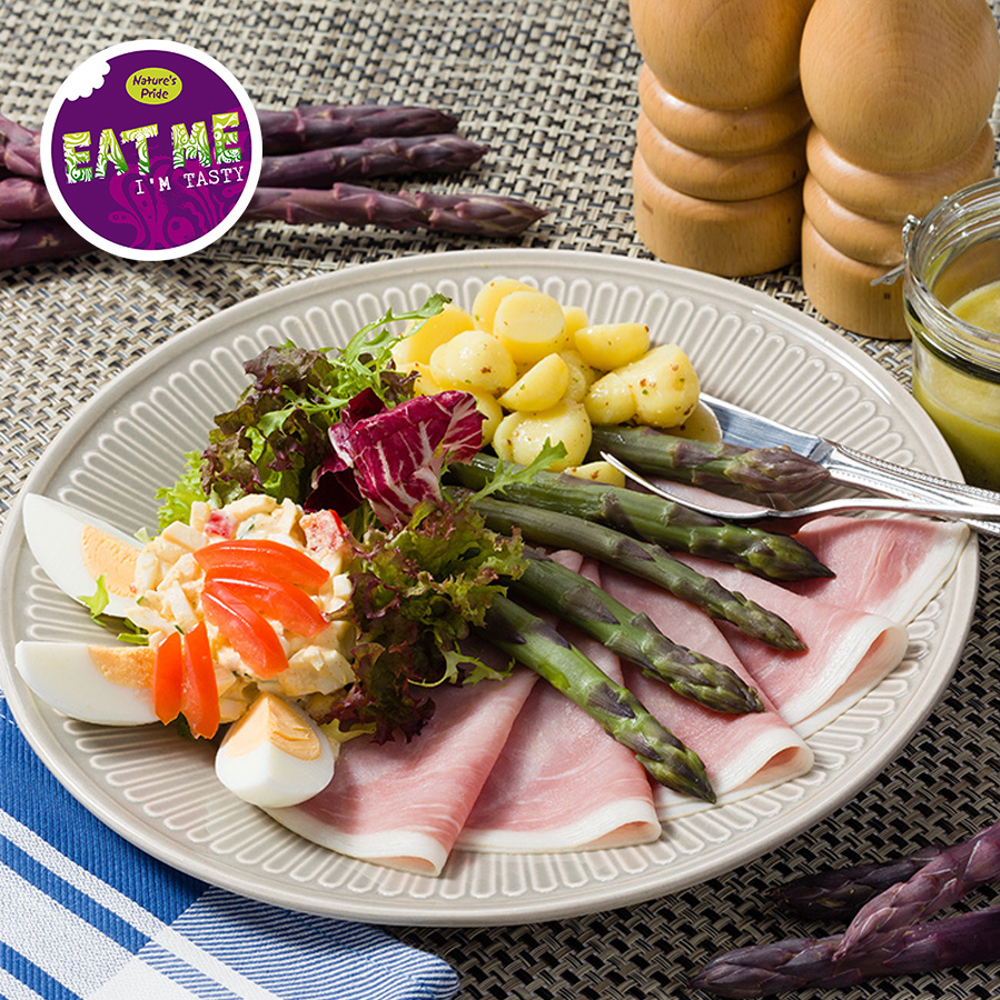 Get in
touch
Select what applies...