Exchanging knowledge in two directions
Our marketing specialists ensure the connection between the purchase and sale of our products. This knowledge exchange is a two-way street: we inspire each other. We are regular participants at conferences where healthy food and fruit and vegetables are topics of discussion. With our roots deep in the sector, we always stay up to date with new developments and market trends.
We get our knowledge from the market from, among other things, our own market research. We involve consumers in questions about the product, assortment, quality and price. Our in-house data department also provides input, which allows us to see which products are doing well and also where we can offer more support.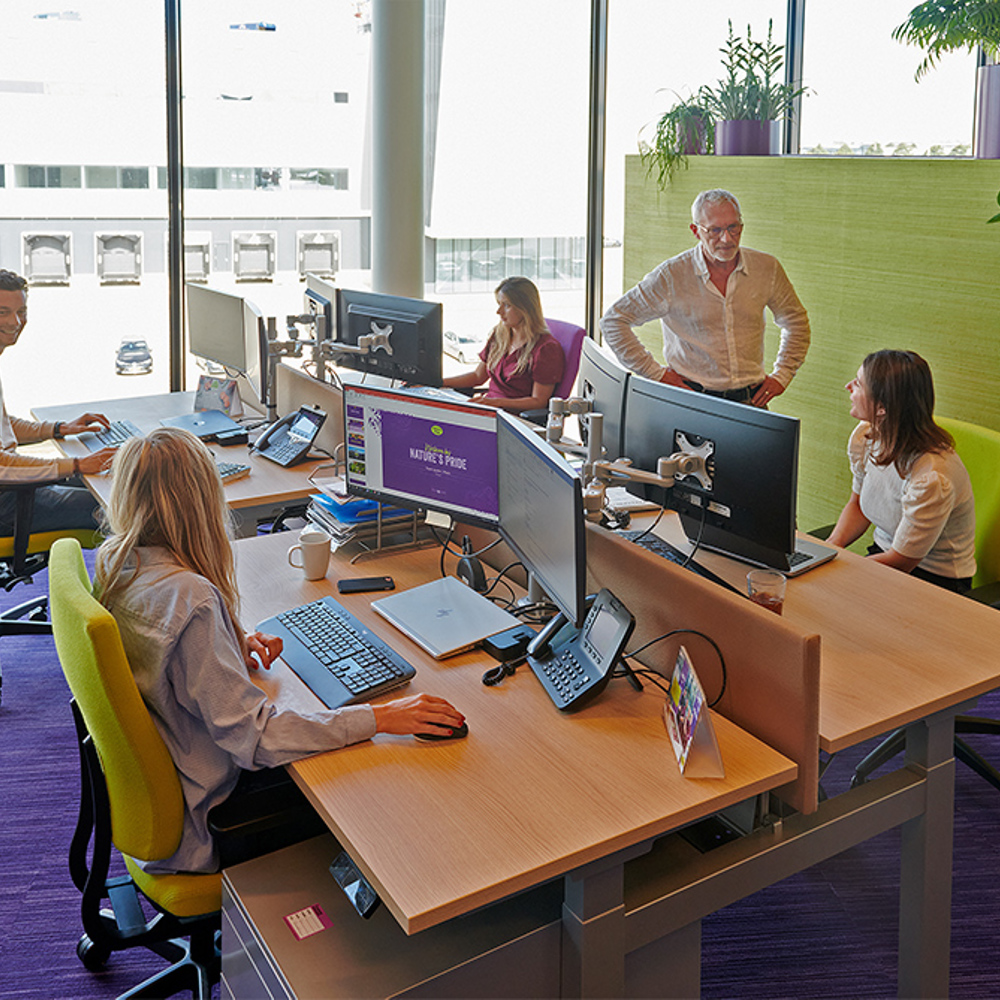 EAT ME
Our passion and pride motivated us to launch our own EAT ME brand in 2011. With our own premium brand, we distinguish our product and take responsibility for the quality. With our communication, we inspire & inform consumers, so that they can enjoy the products without limits. The striking purple of the packaging ensures recognisability and reliability on the shelf. As a result, consumers are more inclined to buy an unknown product, in the knowledge that it will be fresh, tasty and sustainably grown.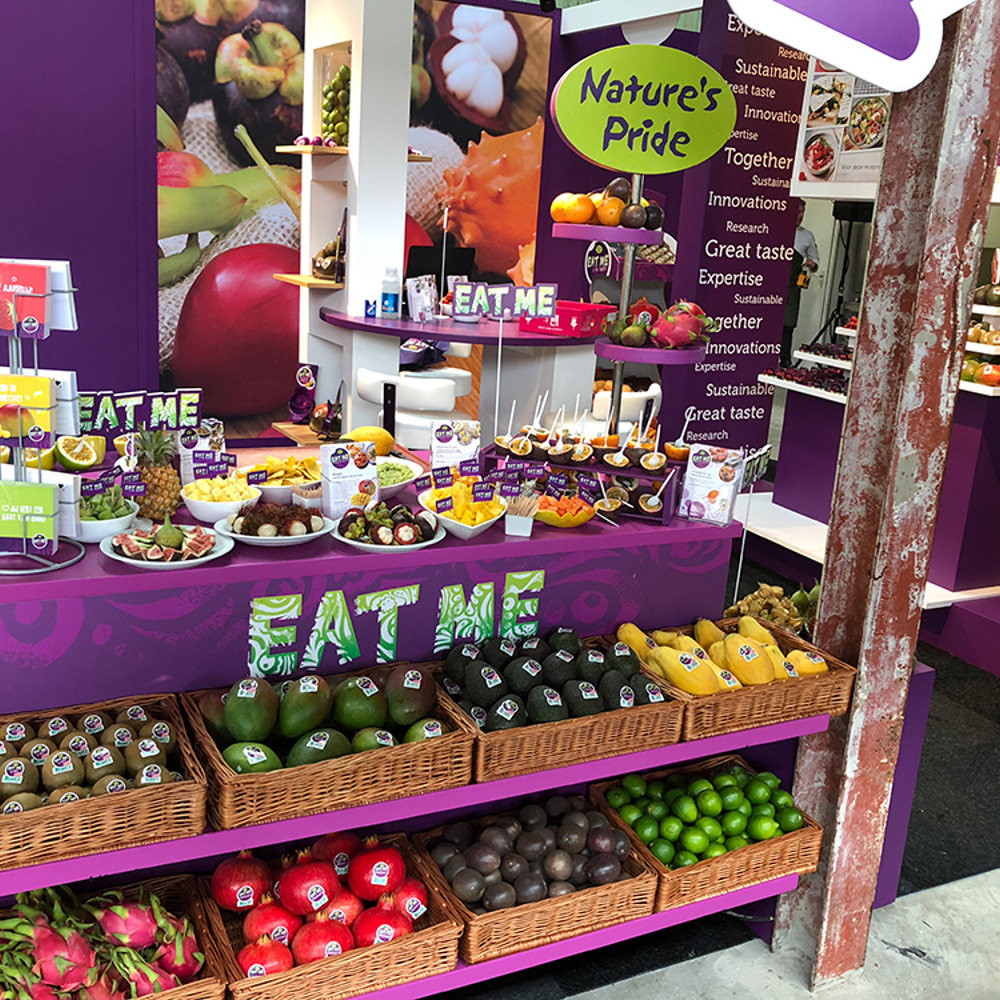 Accent on online activities
We inform consumers in many other ways, too. Our online activities in particular are increasing all the time. We use a variety of media: the EAT ME website and our social media channels. Online and offline work well together. In-store demonstrations and newsletters are a few other communication options to put our unique fruits and vegetables in the spotlight even more.