Working together to promote and provide better nutrition and clean drinking water.
Nature's Pride Foundation is working with Fundación Niños del Arco Irisin in the South Peruvian region of Urubamba on improving living conditions for the local population. Peru is one of the most important countries in our supply chain, but many children in this region still suffer from malnutrition and its consequences. Lots of households also lack access to clean drinking water and proper sanitation, which poses health risks.
Since 2001, Fundación Niños del Arco Iris has worked tirelessly to transform the lives of children aged between 3 and 13 years by providing support in three key areas: education, health and nutrition.
Nature's Pride Foundation has been helping out with activities to promote health and good nutrition for many years. Recently, water and proper sanitation were added to the list.
Nutritious lunches & education
Fundación Niños del Arco Iris has a programme in place specially designed to provide children with food that helps them stay fit and healthy. They are also taught about healthy eating and how to apply it themselves. The programme was resumed after Covid-19 restrictions were lifted. Food parcels are delivered to the families of the children in the programme to make sure they have access to a basic, healthy diet.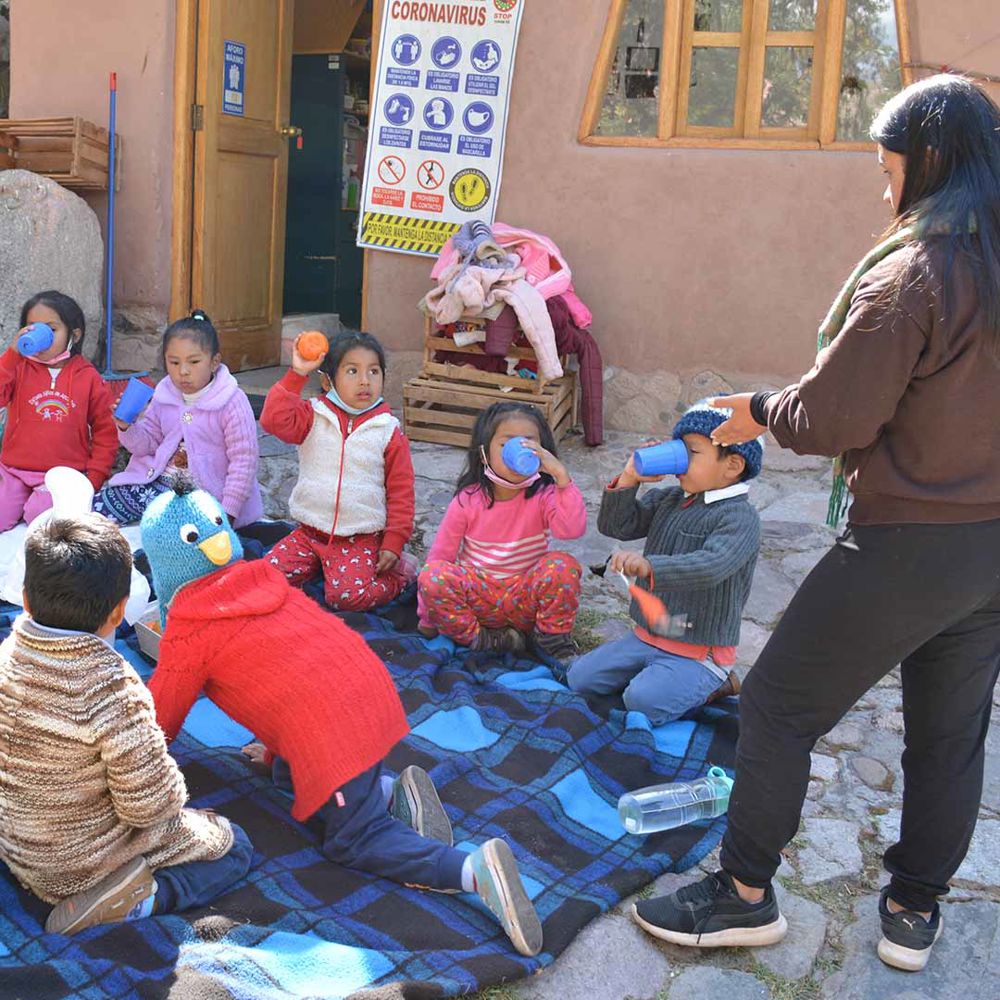 Water filters
Contaminated drinking water is a cause of health problems in children, such as diarrhoea, so water filters were recently installed in the homes of twenty families. Alongside an explanation on using and maintaining the filter, the families also receive instruction on hygiene. If the trial proves successful, filters will be installed in more homes.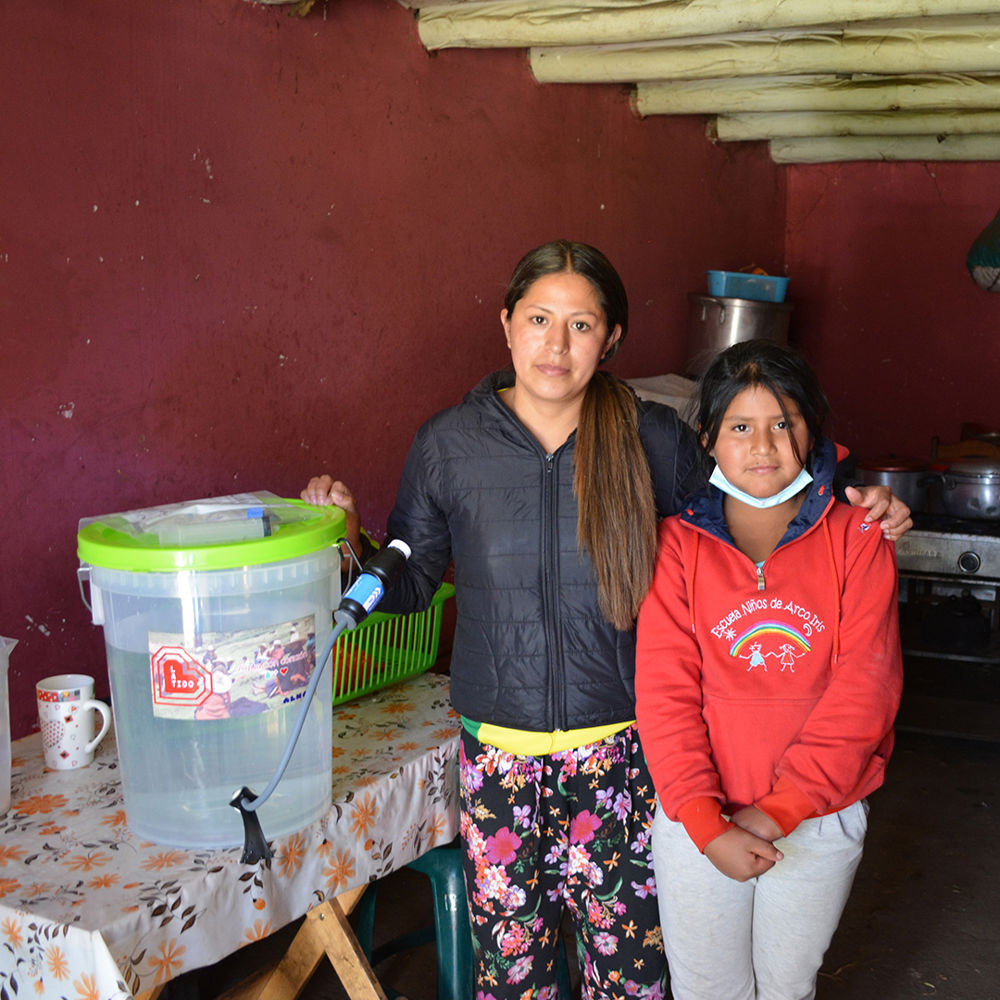 Impact of the projects
These projects have dramatically improved the quality of life of families in Urubamba. 124 children receive nutritious lunches, and what they have learned about healthy food is shared with their families as parents are also actively involved in the nutrition programme. It means we have been able to reach more than 600 people. In addition, 100 people now have access to clean drinking water at home, thanks to the water filters.
During the next few months, we're going to closely monitor the results of the nutrition programme and the water filters. We will be paying particular attention to the impact on weight, height, haemoglobin levels, water quality, and the presence of parasites. Eating habits are being recorded in a portfolio, which will be shared with parents and healthcare providers. Participants are actively guided in maintaining the filters.
Better nutrition and clean drinking water are essential for a healthy life. With these initiatives, we're helping improve living standards in the countries where our products are sourced, and as such working together towards a better world for people and nature.