Nature's Pride renews website
With the launch of its new website, Nature's Pride wants to optimise information provision to customers and growers. The company, the largest in Ready-to-Eat products in Europe and supplier of more than 230 types of fruit and vegetables, has made the website more organised, comprehensive and modern. At the same time, the website for prospective employees has also been updated.
It goes without saying that the complete range, which now originates from 58 countries, plays a starring role on naturespride.eu. Customers and suppliers can find information about product origin, availability and packaging possibilities on the website. There is much attention for Nature's Pride's specific areas expertise. These spearheads include the unique ripening programme, the revolutionary Apeel technology that increases the shelf life of fruit and vegetables, global sourcing and quality checks. Nature's Pride is also distinctive when it comes to marketing and packaging.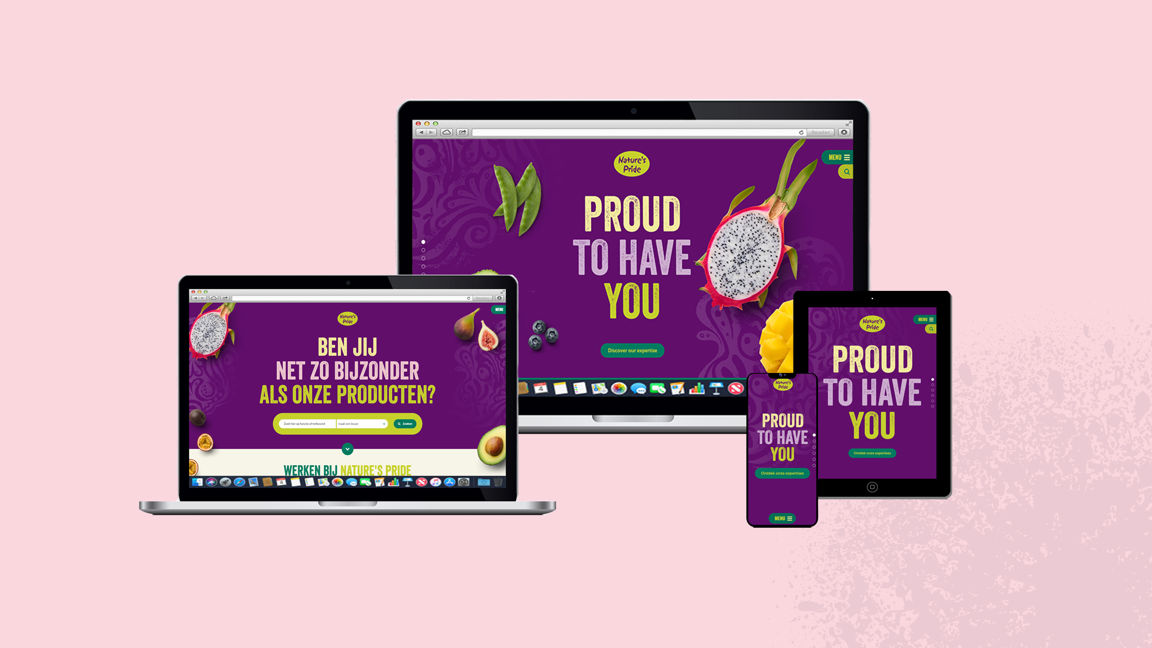 Plenty of information about sustainability
As a supplier who wants to take responsibility, Nature's Pride has been working on realising its sustainable ambitions for many years. On the website, you will find plenty of background information about, for example, limiting energy use and plastic consumption. The company's commitment to improving living conditions in local communities through its own Foundation is also extensively discussed.
Creating a complete platform
The provision of information in our industry is increasingly shifting online. Online marketing has long been a spearhead at Nature's Pride. With the new website, we want to create a complete platform to continuously keep customers and growers up-to-date. We do this with content about our company, our products and our sustainability projects. The site also has appeal for new growers and customers.
'Are you just as extraordinary as our products?'
In parallel with the new corporate website, a new recruitment website will also be launched: werkenbijnaturespride.nl. This website is part of a recruitment campaign to make Nature's Pride even more visible in the labour market. The campaign's theme is: 'Are you just as extraordinary as our products?' In addition to focusing on vacancies, the recruitment campaign also shows people what it's like to work at Nature's Pride and what our most important values are.