Availability
Jan

Available
Feb

Available
Mar

Available
Apr

Available
May

Available
Jun

Available
Jul

Available
Aug

Available
Sep

Available
Oct

Available
Nov

Available
Dec

Available
Storage advice
Transport and storage: Figs are transported and stored at temperatures between 2 and 5˚C.
Shop: Figs are best displayed in the refrigerator.
Variëteiten
Brown Turkey underpowered
Brown Turkey figs are by far the most popular variety, recognisable by their thin, light green and purple skin. The riper the fruit, the more the colour turns purple. Inside, the soft flesh is pink to red.
Bursa
If you prefer sweet, choose Bursa figs. It is one of the sweetest fig varieties available. The skin is dark purple and powderless with red to purple flesh on the inside.
Autumn Honey
Similar to the Brown Turkey variety, but with a thin, brownish and non-powdered skin. The fruit turns purple as it ripens. This variety can be grown in colder regions.
Black Mission
Black Mission is one of the smaller fig varieties. The red-and-black skin reveals light-coloured flesh.
Torro Sentado
This variety is smaller than Brown Turkey and has a pointed shape. The skin is dark in colour.
Growing and harvesting
Figs are part of the ficus family, a crop that is also popular as a houseplant. Fig trees are actually species that are more and more bred. They are grafted onto wild rootstocks. Growers prune the fig trees in the shape that is most efficient for them.
The first flowers appear on the fig tree after 2 to 3 years. They develop into fruit in 3 months. Fig trees can continue to produce fruit for decades. Harvesting is manual work. Figs are carefully collected in baskets before being transported to packing stations. This is where the process starts with rigorous selection for quality, maturity and size. After sorting, the fruit is packed and sent to Nature's Pride.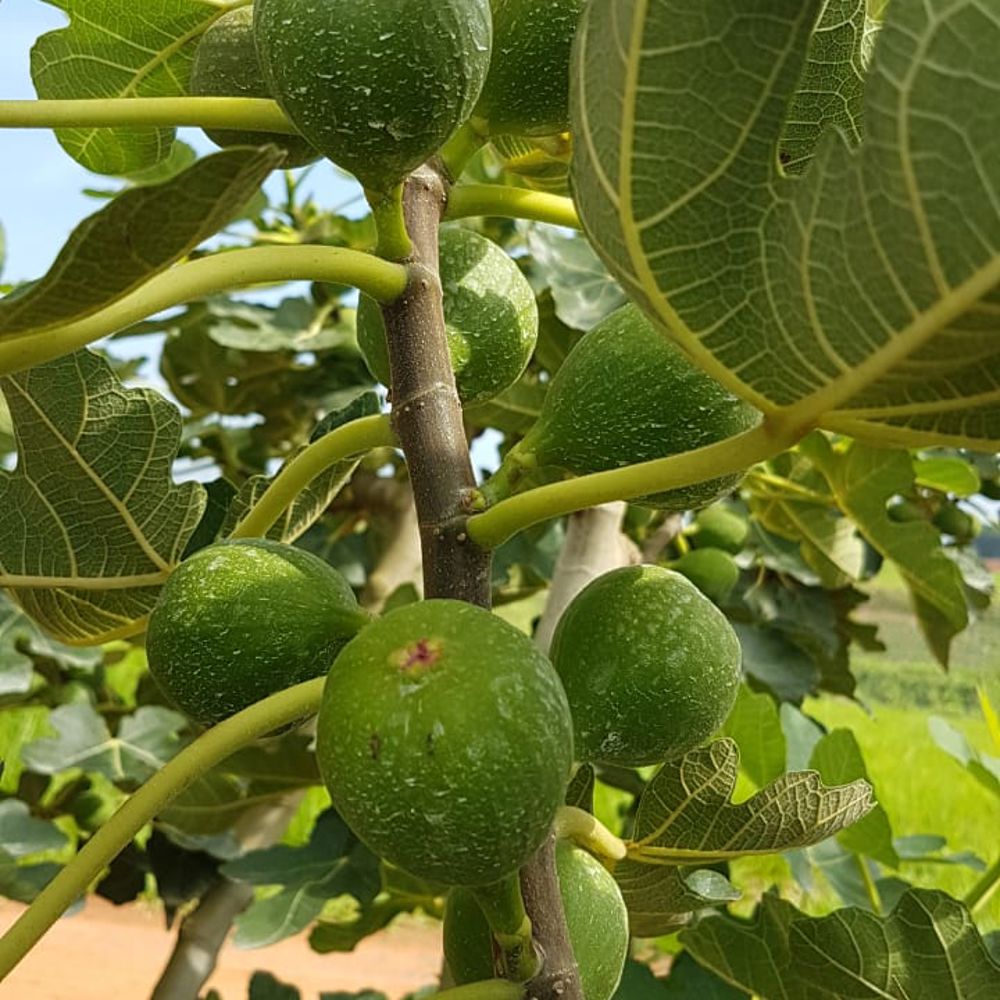 Packaging options
Loose per package of 1 or 1.2 kg, sizes varying from 16 – 24
Packed in a flowpack or plastic tray per 4 pieces, per package of 6 x 4 pieces
The choice of packaging is yours: either with the EAT ME look or with your private label.
Recipes & preparation tips
On the go as a snack, in a summery salad or grilled with aubergines: figs are versatile guests in any cuisine. Jam is also a popular end destination for the fruit. Because figs can be eaten whole, all you need to do is briefly rinse them under the tap. Then cut the fig in half vertically and slice it.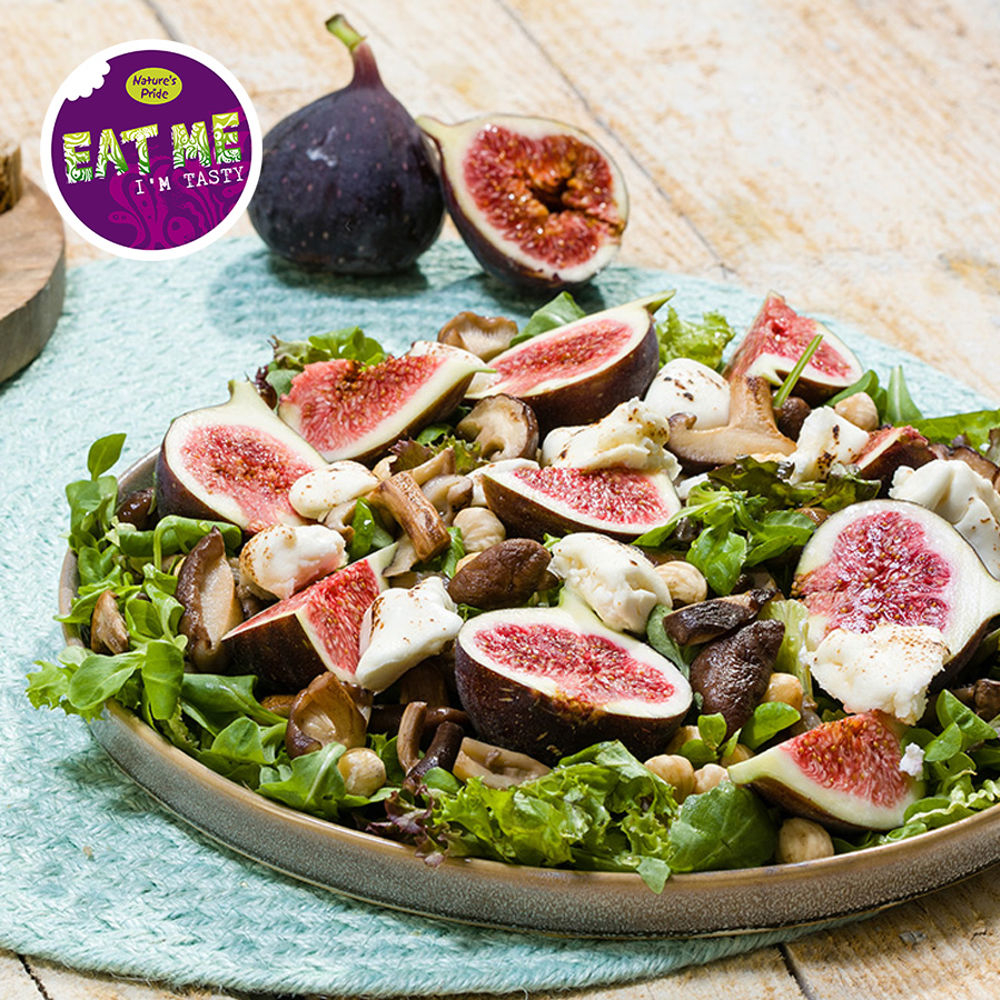 Get in
touch
Select what applies...