Availability
Jan

Available
Feb

Available
Mar

Available
Apr

Available
May

Available
Jun

Available
Jul

Available
Aug

Available
Sep

Available
Oct

Available
Nov

Available
Dec

Available
Storage advice
Transport and storage: To get guava to your consumers in optimal condition, refrigerated conditions are required: a temperature of 10˚C.
Shop: Present guava with the other exotics in the refrigerated section.
Packaging options
Per 2.5 kg package (6 pieces per box)

Would you like to present guava with the recognisable look of the EAT ME label? Or would you rather keep the packaging in line with your private label? The choice is yours.
Recipes & preparation tips
After peeling, halving and removing the seeds, the guava is ready for consumption. It can be used as an ingredient in a dessert sauce, for example. For a different kind of use, combine guava with cheese, on a cheese board. The fruit also adds an exotic flavour to stir-fry recipes.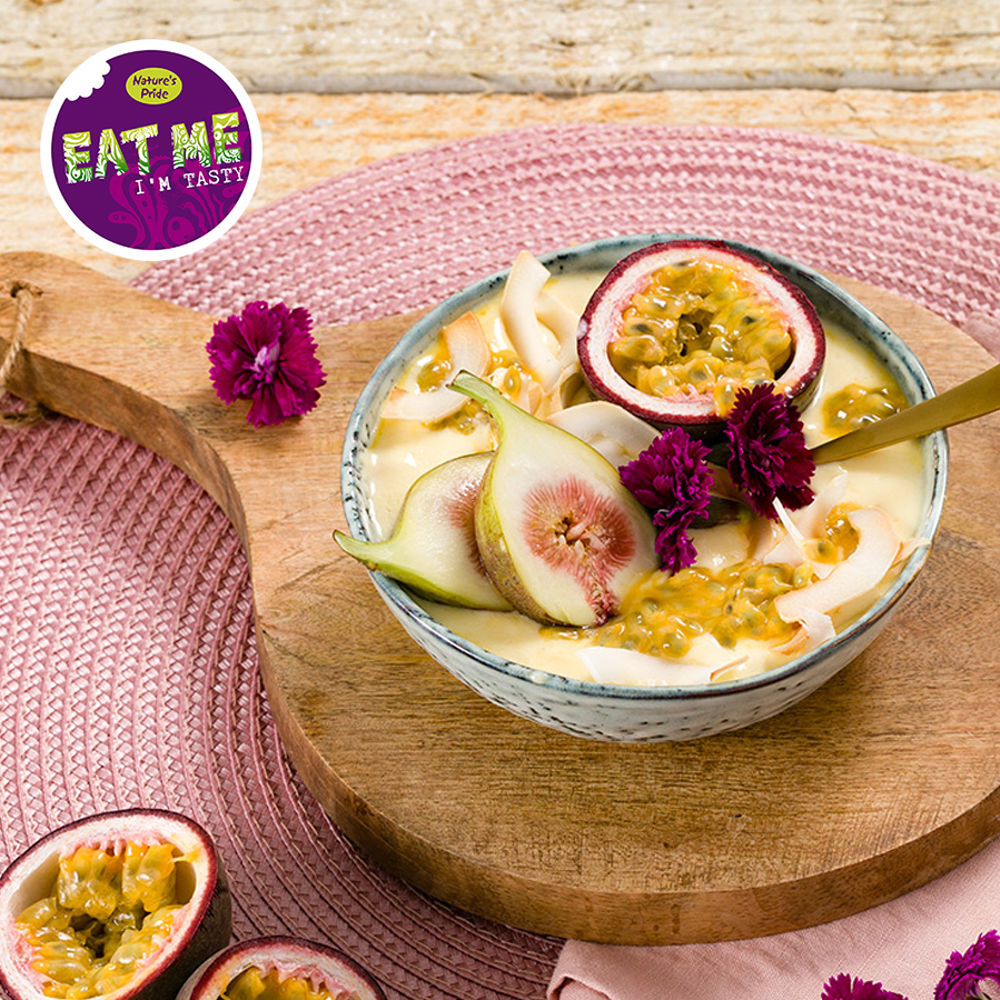 Get in
touch
Select what applies...