Availability
Jan

Available
Feb

Not available
Mar

Not available
Apr

Not available
May

Not available
Jun

Not available
Jul

Available
Aug

Available
Sep

Available
Oct

Available
Nov

Available
Dec

Available
Storage advice
Transport and storage: Lychees need a very low temperature after harvesting. We recommend 2˚C for transport and storage.
Shop: Lychees will last longer if you put them on the refrigerated shelf.
Our lychees are grown in:
Growing and harvesting
The lychees that Nature's Pride supplies are mainly grown in Africa. The fruits hang from trees that can grow up to 20 metres high. Lychee trees stay in production for a long time. Once they start bearing the first fruit after 2 to 3 years, trees can continue to produce fruit for 20 to 30 years.

Our growers know exactly when it's time to harvest the lychees. The fruits' colour deepens and the skin feels less prickly. Lychees weigh between 16 and 35 grams. To remove the fruit from the tree, the growers use cherry pickers. Lychees that are ready for harvesting are cut from the cluster by hand,

followed by a strict selection based on quality and sorting by size. Packaging is done in boxes (of 2 and 5 kilos) and in bulk. Nature's Pride then repacks the lychees into consumer units.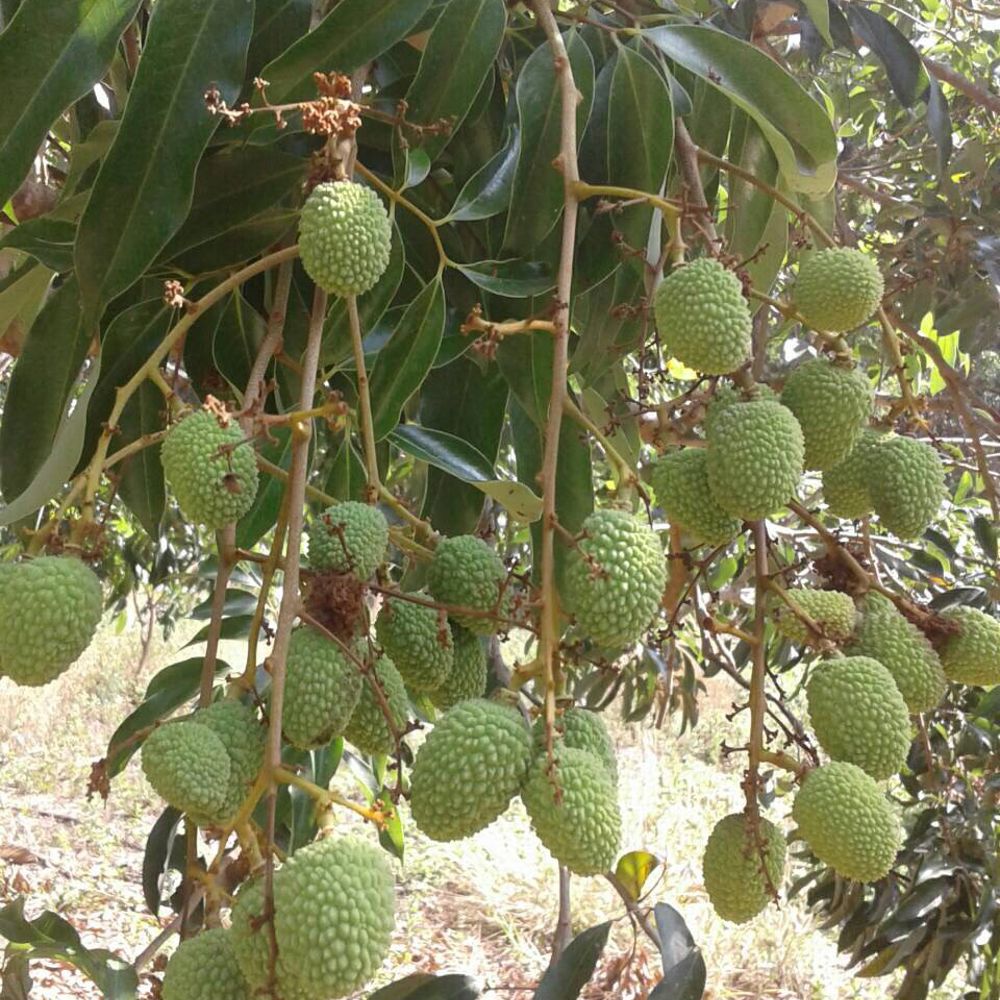 Packaging options
Lychees are sold loose per 2 kg package. Please contact us if you are interested in other packaging options. You can present lychees with the characteristic EAT ME look. If you prefer a private label, that is also possible.
Recipes & preparation tips
Lychees are exotic fruits that can be eaten in many ways. The skin will crack open when you use your thumbs to squeeze it in the middle. The sweet flesh is a delicacy in, for example, a smoothie or an ice cream sundae. As a topping, it gives cakes an exotic accent.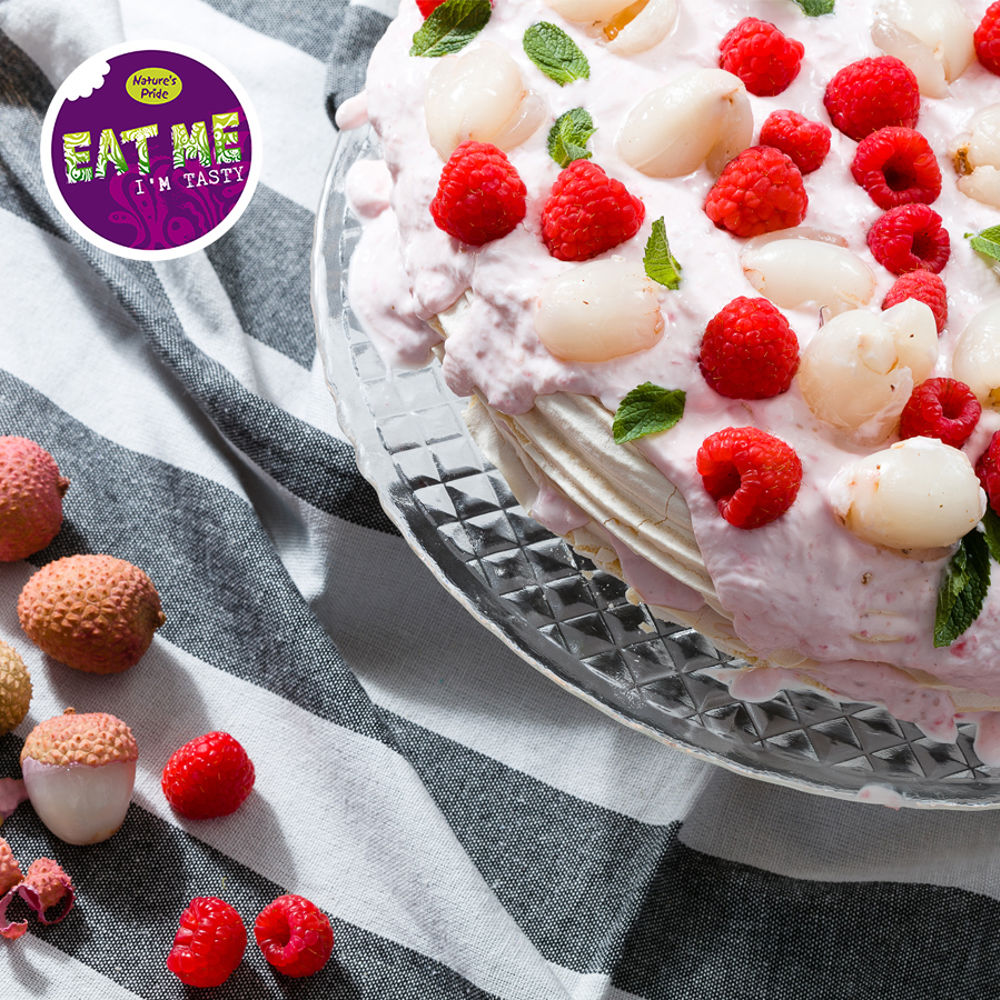 Get in
touch
Select what applies...