Availability
Jan

Available
Feb

Available
Mar

Available
Apr

Available
May

Available
Jun

Available
Jul

Available
Aug

Available
Sep

Available
Oct

Available
Nov

Available
Dec

Available
Storage advice
Transport and storage: To keep Medjool dates for a longer period of time, proper cooling is required. 2˚C is good temperature for transport and storage.
Shop: Shelf life is optimal at temperatures between 2 and 4˚C.
Our Medjool dates are grown in:
Packaging options
Loose per package of 5 kg
Packed per 225 grams (per package of 20 x 225 grams)
Will you opt for Medjool dates in our EAT ME packaging? Or would you rather discuss options for adding your private label with your account manager?
Recipes & preparation tips
Medjool dates are easy to prepare: cut the fruit in half and remove the stone. Dates can be used chopped in many dishes, such as salads. Dates are also often served stuffed. Suggestion: cream cheese and walnuts are perfect accompaniments to the sweet taste.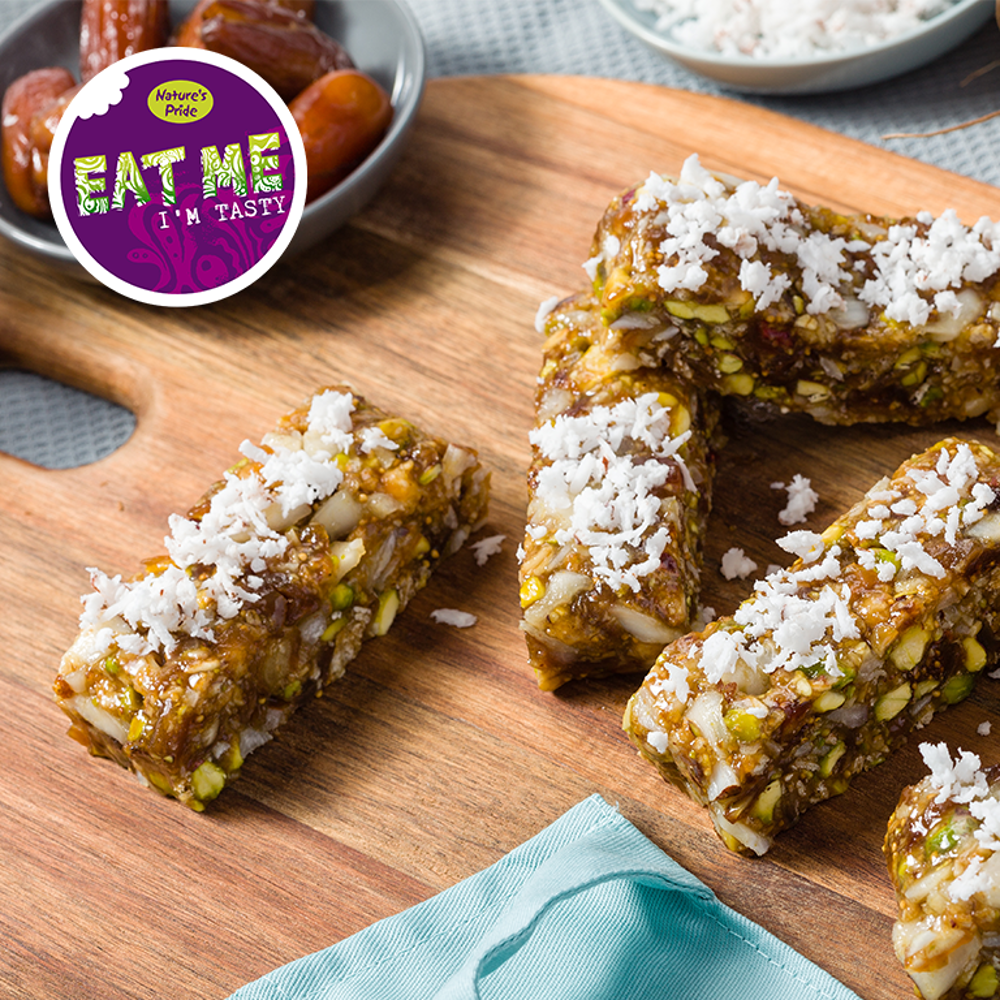 Get in
touch
Select what applies...