Availability
Jan

Available
Feb

Available
Mar

Available
Apr

Available
May

Available
Jun

Available
Jul

Available
Aug

Available
Sep

Available
Oct

Available
Nov

Available
Dec

Available
Storage advice
Transport and storage: Keep mini pineapples in optimal condition by maintaining a temperature between 8 and 10˚C during transport and storage.
Shop: The perfect spot is in the refrigerator between 8 and 10˚C.
Our mini pineapples are grown in:
Packaging options
Loose: available in different sizes per 4 kg package
We can package mini pineapples in the recognisable EAT ME look or under your private label. Please contact us for the possibilities.
Recipes & preparation tips
In the kitchen, preparing mini pineapples is no different than its larger counterparts: remove the crown with a sharp knife, cut into slices and cut the skin off. Your mini pineapple is now ready for a variety of applications, including grilling, adding to a summer fruit salad or as an ingredient for an exotic pancake.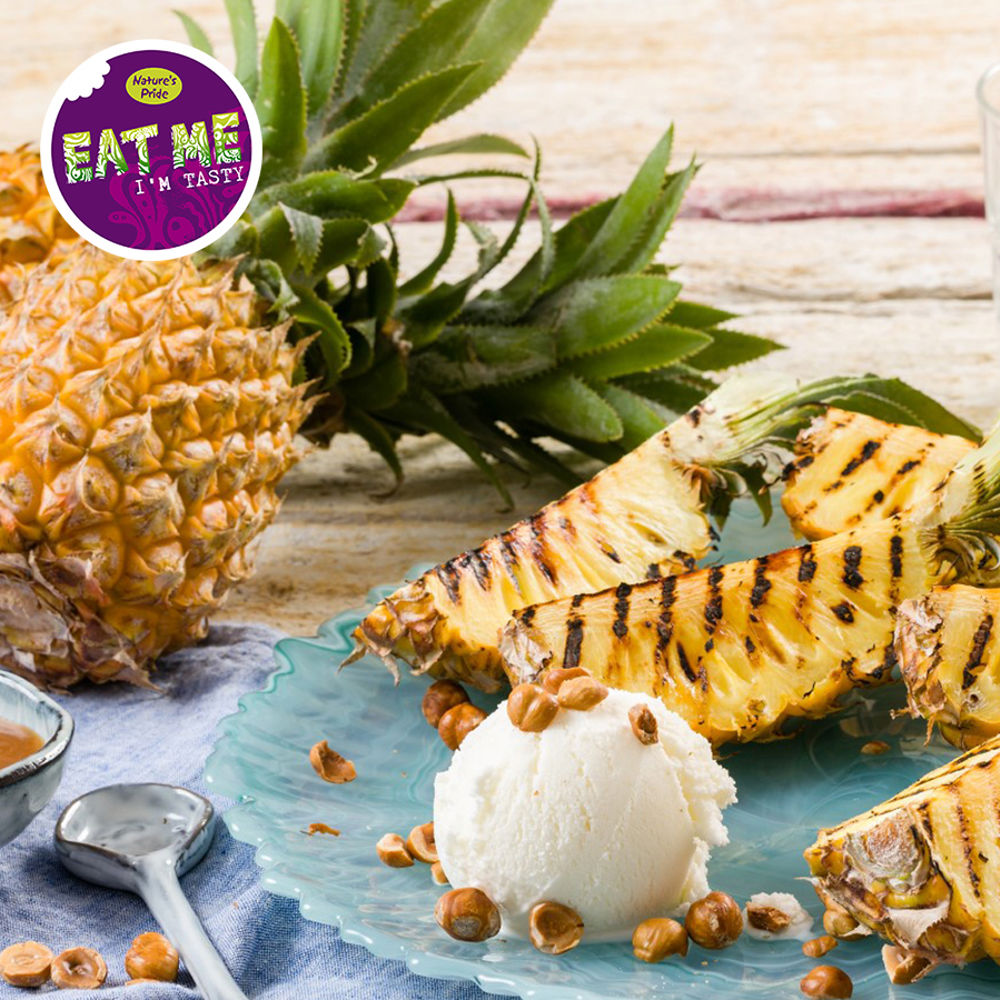 Get in
touch
Select what applies...